CPR Ratings


As per Location
The Elan Epic situated in the sector-70 Gurgaon. The project has wide frontage. It's a 2-side open corner property. This project is very close to Southern Peripheral Road. The project has a wide frontage and properly visible and walkable to sector-70, Gurugram residents.
The sector-70 is a high-density population area. There are more than 20-thousand flats and more than 50-thousand residents, and that is a very good sign for commercial property investment.
The IGI  airport is just 30-minutes away from sector-70, Gurgaon. The Elan Epic is properly connected with the Metro route and NH-8 Highway. The Elan Epic is in the center of several posh residential group housing societies.
The Elan Epic is very well connected with NH-8 and other main points of Gurgaon. Major hotels & Hospitals are in close proximity. Prominent institutions in the closest proximity such as  DPS, Indus World School, Kunskapsskolan school, etc.
The Elan Epic, sector-70 is very well connected to multiple public transportation facilities and other civic facilities. So can say that the Elan Epic is an excellent location project.
Possession | Construction Update
The Elan Epic project is under construction. According to several real estate portals and builder, the promised date of delivery of the project is in the year of December-2022.  But according to RERA the possession date is 31-December-2023. The project is in the process of RERA registration. RERA Registration No GGM/30/2018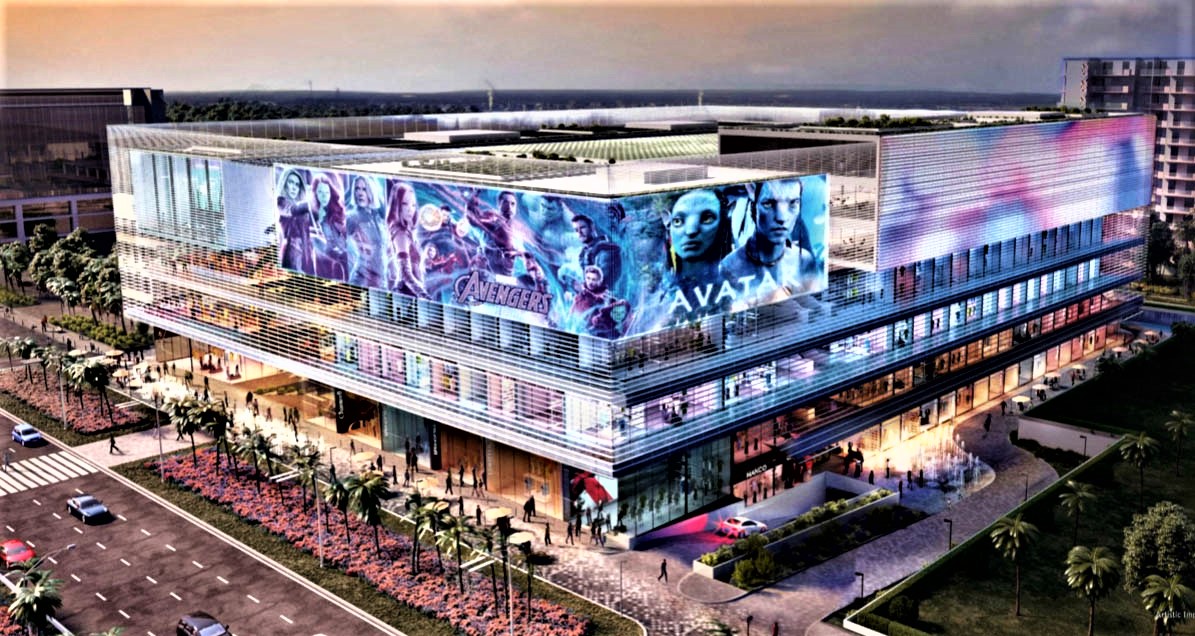 Advantages | Good Factors
There are several big residential ready to move and under construction projects in sector-70 Gurgaon such as Tulip White, Tulip Orange, Tulip Ivory, Tulip Violet, Tulip Purple, Tulip Lemon, GPL Eden Heights, BPTP Astaire Garden, Unitech Vistas, Radiant Pragati Heights, Krrish Florence Estate, Unitech South Park, Lord Krishna m3M Premium, GPL New Luxurious Tower, Unitech IVY Terraces, Unitech Crestview apartments, Unitech Anthea Floors, GPL Mint Towers etc are in close vicinity of Elan Epic. which is a very good sign of investment in this project.
Sector-70, Gurgaon is a high-density population area. There is a huge urban rich residential population surrounding Elan Epic commercial project. There are more than 20 thousand flats and an urban rich residential population of more than 50 thousand peoples in this area. which is also a very good sign for commercial property investment in i.e. ELAN EPIC.
The commercial project which will give possession first in this location of sector 70 Gurgaon can give better returns in compression of other commercial projects of this location. But the Elan Epic does not meet this criterion because the project is in primary stage construction. Our Investments better growth depends on the possession first. Because of at present there are no any big ready to move Mega commercial project/ property available in this location of sector-70. So we advice choose the advance stage construction commercial project for investment in the sector- 70 Gurgaon.
Drawbacks | Bad Factors
There are more than 3 mega commercial projects in sector-70, Gurugram such as Tapasya 70 Grandwalk, Spaze Forum, Reach 3 Roads, etc. And the Tapasya-70 Grandwalk & Spaze Forum is nearing the possession. Actually, the commercial projects which will give possession first in sector-70 Gurgaon may give the best returns.
If construction/possession of the Elan Epic is completed before the Tapasya 70 Grandwalk, Spaze Forum, Reach 3 Roads than this commercial project will give excellent returns to investors. Because at present there is no ready to move mega Mall/commercial project in the sector 70 Gurgaon to cater to business, shopping and entertainment needs for the residents of the sector-70 Gurgaon. But to see the present construction situation, it hardly possible.
These days Developer of Elan Epic, offering several attractive schemes to customers to invest in this property, like the 12% assured return, lease guaranty, and other greedy payment plans.
That builder/project who offers this kind of investment offers is not in the category of secure investment, as our experience most assured return properties are the investment of loss.
Do not put your hard earned money in the builder's seduction, assured return & lease guaranty properties are always an investment of risk. So invest carefully.
Basically, the assured return & lease guaranty is nothing, the real estate developers sell their low money property at a very higher price and return your hard earned money in the name of the assured return & monthly rent to you in the form of EMI. Actually, they are making you fool.
The construction and possession of this project depend on the sale of shops/space so the project may be the delay.
Advice
The Elan Epic is probably not the right choice of investment for those who are looking for ROI in the next year or so. There may not be a real appreciation of value for resale in a year.
The point to be noted that according to our experience that the investment in any retail commercial shop/project should be done only when its external structure is visible. Only just looking at the map or in the soft launch or pre-launch stage of any retail commercial project and investing in it, is very risky.
If anyone wants to invest in this location of sector-70 Gurugram commercial projects, prefer advance stage construction projects or ready to move projects. We strongly advise avoiding soft launch/pre-launch/new launch/primary stage under construction commercial projects of sector-70 Gurugram completely. 
Products & Developer
Elan Epic project is under developing by Elan Limited. This project Consist of centralizes air-condition retail shops, Food Courts, Luxury Serviced Apartments, 10-Screen Multiplex, and Entertainment facilities, etc.
Builder Profile
Elan builder has the extremely poor record of completing their real estate projects in set time frame, not even a single real estate project in the Gurugram is completed till date or in the set time frame.
Also Read :  Review : Investment in Elan Miracle, Dwarka Expressway, Gurugram, Loss or Profit
Price | Lease Price
Elan Epic retail shops, serviced apartments price start at approx:-
| | | |
| --- | --- | --- |
| FLOOR | SIZE (Sq Ft) | PRICE (PSF) |
| Lower Ground | 600 | 19,750-21,750 |
| Ground Floor | 500 | 19,750-21,750 |
| First Floor | 400 | 13,750 |
| 2Nd Floor (Food Court) | 500 | 14,250 |
| | | |
The price is high for a primary stage under construction project.
Conclusion
Overall, investment in the Elan Epic commercial project may take a very long time to grow, so invest carefully.
NOTE: BEFORE INVESTING, DO YOUR OWN RESEARCH