CPR Ratings


As per Location
Elan Mercado is situated on the sector 80 Gurgaon. The project is at the front of NH-8. Elen Mercado is properly visible and walkable. The project has a wide frontage.
Elan Mercado is properly connected to multiple public transportation facilities and other civic facilities. Overall, Elan Mercado is a good location project.
Possession | Construction Update
The Elan Mercado project was launched in the year of July-2013. The promised date of delivery/possession of the project was set for the month of August 2016. But after 5 years the project is still under construction. According to several real estate portals, the promised date of delivery is in the year of June-2019. After RERA come in force, the revised possession date of this project is September-2022. RERA Registration No 189 OF 2017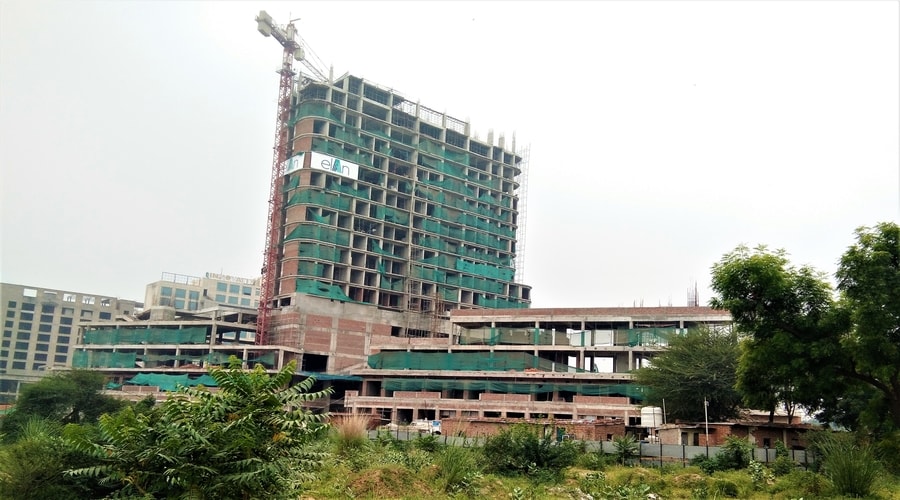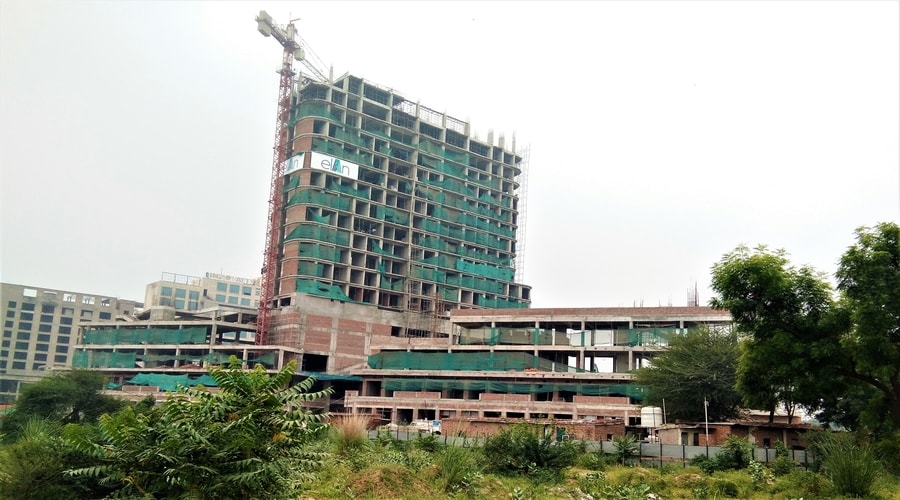 Drawbacks | Bad Factors
Sector 80, Gurgaon is a low-density population area. The low density is good for the living but not for commercial investment. There is more than 3-mega commercial projects in sector 80, Gurugram such as Legend Heights, Elan Mercado, and the Baani Centre Point.
Actually, the commercial projects which will give possession first in sector 80 Gurgaon may give the best returns. If construction/possession of the Elan Mercado is completed before the Baani Center Point than this commercial project will give excellent returns to investors. Because at present there is no ready to move mega Mall type commercial project in sector 80 Gurgaon to cater shopping and entertainment needs for the residents of the Godrej Frontier and other ready to move residential group housings. But to see the present construction situation, it hardly possible.
Due to the delays in the construction of this project, the profits of the investors have almost come to an end. Now, what to do? It's a big question. If the builder had given possession of this project in his committed time frame, then investors would have been in the benefit of at least Rs. INR 3000/- to INR 4000/- per sq ft. today.
These days Developer of Elan Mercado, offering many attractive schemes to customers to invest in this property such as 12% assured return, lease guaranty, and other greedy payment plans.
That builder/project who offers this kind of investment offers is not in the category of secure investment, as our experience most assured return properties are the investment of loss.
Do not put your hard earned money in the builder's seduction, assured return & lease guaranty properties are always an investment of risk. So invest wisely
Basically, the assured return & lease guaranty is nothing, the real estate developers sell their low money property at a very higher price and return your hard earned money in the name of the assured return & monthly rent to you in the form of EMI. Actually, they are making you fool.
Products & Developer
Elan Mercado project is under developing by the Elan Limited. The project consist of centralizes air-condition retail shops, Food Courts, Luxury Serviced Apartments, Multiplex, and Entertainment facilities, etc. It's a centralized air condition Mall type property.
Builder Profile
The Elan builder has the extremely poor record of completing their real estate projects in set time frame, not even a single real estate project in the Gurugram is completed till date or in the set time frame.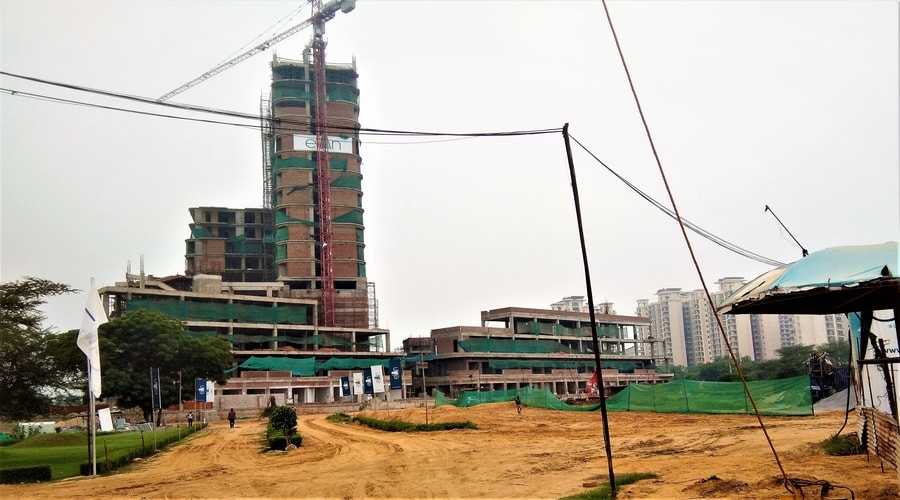 Advice
It is probably not the right choice of investment for those who are looking for ROI in the next year or so. There may not be a real appreciation of value for resale in a year. In fact, investors who are trying to make a sale of their property in the Elan Mercado are now struggling to reach their initial investment. Despite having brought their prices down, there aren't any takers to buy these properties.
Also Read :  Review : Investment in Elan Miracle, Dwarka Expressway, Gurugram, Loss or Profit
Price | Lease Price
Elan Mercado retail shops, studio apartments, serviced apartments are available for sale and resale price at approx:-
| | | |
| --- | --- | --- |
| CATOGARY | SIZE (Sq Ft) | PRICE |
| Retail Shops | 150-800 | 8000-15,000 PSF |
| Studio Apartments | 700-1000 | 55/- Lakh to 01/- Cr |
| | | |
The price is reasonable if the builder completes in the revised time frame.
Conclusion
The Serviced Apartments of Elan Mercado can be a good investment option if they are pre-leased to any reputed hospitality brand. Overall, the investment may take a long time to grow. So invest carefully.
NOTE: BEFORE INVESTING, DO YOUR OWN RESEARCH