CPR Ratings


As per Location
The Alphathum is located at  the120 ft wide road of sector 90, Noida. The beauty of this project is that this project is very close to the residential sector 137 Noida.
The Alphathum is very well connected to the Noida Expressway and sector 137 Noida metro station. So can say the location of the Alphathum is very prime. Google Route Map – Alphathum
Possession | Construction Update
The Alphathum project is under construction. The promised date of delivery/possession is in the year of December 2019. Now the project is ready for possession.
Advantages | Good Factors
The residential sector 137, Noida is adjoined to the Alphathum and which is a high-density population area. There is a huge urban rich residential population which is a very good sign for commercial property investment.
The Alphathum is properly visible to all passers from connecting roads of the sector 137, 142, and sector 90 of Noida Expressway. There are several urban rich residential societies such as  Exotica Fresco, Logix Blossom County, Paras Tierea, Supertech Ecociti, Paramount Floraville,  Purvanchal Royal Park, Ajnara Daffodil, Gulshan Vivante, Supertech Eco Suites,  Subhkamna Tech-Homes, and Ajnara Element, etc. These residential societies have more than 10-thousand flats and a population of more than 50-thousand people which is also a very good sign of investment in Alphathum.
The layout design of the IT-office space is also very impressive. The office space is well furnished and designed to cater to every business. The project has the proper parking space for stakeholders and visiting guests. The overall layout design of Alphathum is excellent.
The Alphathum offered the world largest rooftop infinity pool with a zen garden, jogging track, restaurant, and gym. According to builder building created in sync with climate responsiveness.
The innovative features of this project are three levels of basement parking and two levels of ground parking and integrated business centers.
The Noida Greater Noda Expressway is an IT BPO companies destination.
The biggest plus point of this project is that this is the only centralized air-condition commercial retail Mall in this area, which will serve more than 50-thousand people of sector 137 Noida. And there is no other competitor of Alphathum in this area.
Alphathum is very well connected to all types of public transportation facilities and other civic facilities. Sector 137 Noida metro station is the closest to Alphathum at a distance of about 500-meters. It is the only Mall/Retail/Fun & Entertainment/IT-office space project in this area, which is very close to the Noida Expressway, It is a just 10-minute distance from the DND Flyway.
ALSO READ: Review: Investment in Bhutani Grandthum, Greater Noida West, Loss or Profit
Commercial Real Estate Project Investment Criteria Table
MUST REQUIRED FACTORS
ACTUAL FACTS-ALPHATHUM

GRADING

Urban Rich Gentry

High Class, Upper Middle Class. Within Walking Distance,  Supertech, Paras, Exotica, Purvanchal, Paramount, Gulshan, Logix, and many more
A

Prime Location

GOLD
A
Connectivity
25-Minute drive from– East Delhi, Jasola, Sector 18 Noida,
10-Minute drive from– Sector-93 Noida.
Nearest Metro Station 5-Minutes (Sector 137)
Airport-38Km (IGI Airport)
5-Minute from– Noida Greater Noida Expressway
A

Layout Design

Excellent layouts, wide corridors, proper sitting & walking arrangements, highly visible retail, International standards office space
A1

Multiple Entries

Yes
A1
Visibility
Highly visible, corner property, very wide frontage
A
High-Density population
Within walking distance, more than 20-Thousand Flats and more than 50-Thousand urban rich people and can denser more in upcoming years.
A1
Youthful Footfall

Yes

A
Public Security
Police Station -15-Minute
Fire Station 15-Minute
A
Industrial/Institutional Area
Within 1-Km, Sector 132, 142, 124
A
Urban/Civic Facilities
Maximum facilities available
B
Developers Credibility

Zero debt, On-Time Delivery, Quality Construction, delivered several commercial projects in Delhi-NCR

A1
Price Comparison
Reasonable price in comparison to other commercial projects.
A
Competitors
No
A

Expected ROI

6% to 8% Annually
A
REVIEW VIDEO ALPHATHUM

Key Point | Advice
These days developers of the Alphathum project offering buyers so many interesting payments plans to invest in this project/property, commercial retail shops, and IT-office spaces, like the 12% assured return, lease guaranty, and other greedy payment plans, etc.
That builder/project who offers this kind of investment offers is not in the category of secure investment. As our experience most assured return and lease guaranty properties are an investment of loss.
Do not put your hard-earned money in the builder's seduction, assured return & lease guaranty properties are always an investment of risk. So invest carefully.
Basically, the assured return & lease guaranty is nothing, the real estate developers sell their low money property at a very higher price and return your hard earned money in the name of assured return and lease guaranty to you in the form of EMI. Actually, they are making you fool.
This property is best suited if you are willing to hold onto a longer-term for returns as the real estate market would take a couple of more years to appreciate in the locality. As for the location of the property is concerned it is a prime locality with all required amenities located within 1-2 KM. And this is subjected to the completion of this project on the set time, in the year 2019.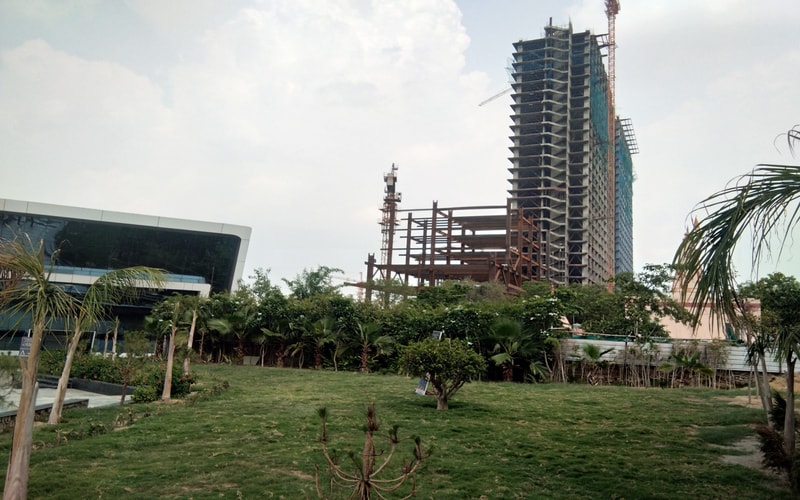 The maximum Mall or Mall type properties are not the good and safe investment options in the Ghaziabad, Noida and Greater Noida area. The maximum investors who invested in Mall type properties are in 99% loss.
Actually, only a few Malls are running fine in Ghaziabad, Noida and Greater Noida area such as  Shipra Mall, GIP Mall, DLF Mall of India, etc otherwise all other Mall type properties are the investment of 99% loss. But to see the excellent location of this project, we can hope that this project will perform very well.
Also Read| Review: Investment in World Square Mall, Mohan Nagar, Ghaziabad, Loss or Profit
The 9 out of 10 real estate developers are bad in the Noida. Where many big brands defaulter, the question of the unknown is always at risk.
In the current real estate scenario, we find that a large number of real estate developers diminishing from the market with more regulatory in place.
The prices won't very much hike at least for a couple of years, because of the huge unsold IT-office space type commercial property available on the Noida Expressway.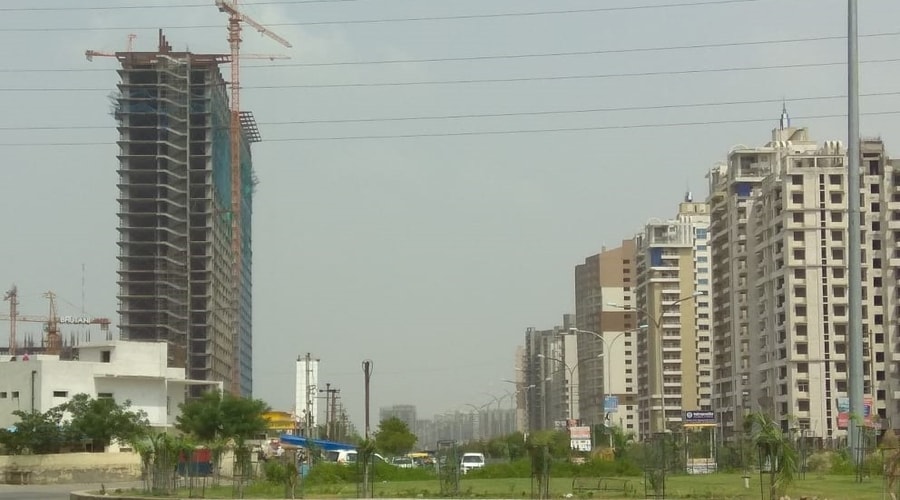 Products & Developer
Alphathum is under developing by the Bhutani Infra Group. This project is consists of commercial retail shops,  IT-office space, Serviced Apartments, Multiplex, etc. It's a Mall type of commercial property.
Builders Profile | Track Record
 
PREDECESSOR
Parmesh Construction Company Limited
FOUNDED
1996
FOUNDERS
Prem Bhutani
KEY PEOPLE
Ashish Bhutani, Sanchit Bhutani, Dr. Amish Bhutani
COMPANY | PROMOTERS
Bhutani Infra
PRODUCTS
Commercial offices, Shopping Malls, Hotels, Leisure & Hospitality, Retail, Amusement Parks
AREA SERVED
Delhi-NCR (Delhi, Noida, Greater Noida, Ghaziabad)
PROJECTS COMPLETED
Parmesh-I, Parmesh-II, Parmesh Business Centre-I, Parmesh Business Centre-II, Parmesh Corporate Tower
PROJECTS ONGOING

Alphathum

,

Cyberthum

, Grandthum
PROJECTS UPCOMING

 

DELIVERY TRACK RECORD
All completed project delivered on time
NET WORTH
STRENGTH
COMMITMENT
On-Time Delivery, Quality construction, State of the art projects, Finest layout design & elevation
RISK

Updating soon..

DEBT
No Debt- Zero Liability Company
LITIGATION 
No case in the Indian courts
OFFICE ADDRESS
Corporate Office
Plot No. 3 & 4, 2nd Floor,
A Block Market, Savitri Bhawan,
Preet Vihar, Delhi – 110092 Telephone: 0120–4909090
BUILDER CATEGORY

GOLD
The Bhutani builder has a good market reputation in the real estate industry. He has successfully delivered several commercial projects in Delhi-NCR.
Price | Lease Price
At Present the Alphathum office space, retail shops, studio apartments are available for sale and resale at the price approx:-
UNIT TYPE
PRICE (PSF)
OTHER CHARGES
Office Space
5000-6000
Car Parking 4/- Lakh
Retail Shop
21,000
Power Backup 30,000 Per KVA
Studio Apartments
Updating Soon
PLC Road Facing 300 PSF
PLC Atrium Facing 300 PSF
FLOOR PLC 300 PSF (24th-27th)
CORNER PLC 500 PSF
Lease Rent/EEC/FFC/IDC 400 PSF
The price depends on the floor, location and asking price. The price of other charges is on the very higher side.
ALSO READ: Investment in Bhutani Cyberthum Sector 140A, Noida, Loss or Profit
Conclusion
The Alphathum is good for BPO-Call Centers, Software Development Companies, IT- back office support, office setups etc. The Alphathum is also good for retail business startups.

The investment of Alphathum may get a minimum of 4% to 5%  per annum return. if the project is completed in the set time frame.

Alphathum is good for retail business startups or regular rental income. The investment in retail business startups may get a minimum of 6% per annum return.
NOTE: BEFORE INVESTING, DO YOUR OWN RESEARCH