CPR Ratings


As per Location
The Advant Navis business park, situated on the service road of the Noida Greater Noida Expressway. The Advant Navis is on the 120 ft wide road of the sector 142, Noida.
Its a corner 2-side open property. The beauty of this project is that this project is exactly located on the front of  Noida Expressway and sector 142 Noida Metro Station.
The Advant Navic business park is just a 10-minutes distance from DND Flyway. The project is the central location of high-density population area. Sector 137 Noida is adjoining with the Advant Navis business park. Overall Advant Navis is an excellent location project.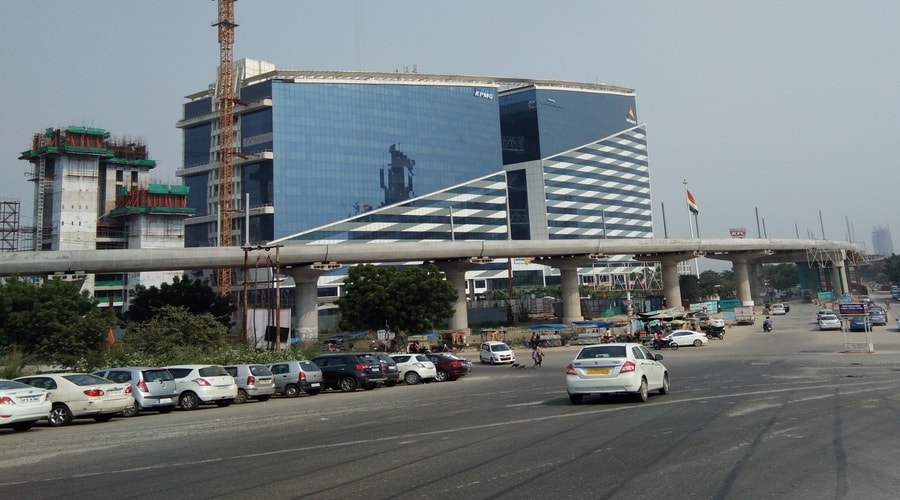 Possession
The Advaant Navis business park is in the services since 2015.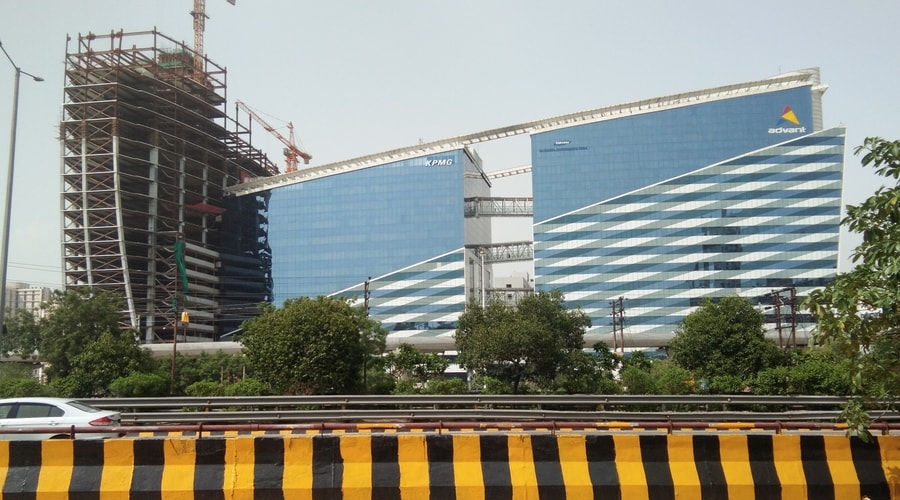 Advantages | Good Factors
That the layout design of the Advant Navis business park is world-class. All the retail commercial shops of this project are front main road facing and easily reachable/walkable/approachable to everyone.
Already several big brands are operated their retail stores in this project such as HDFC Bank, ICICI Bank, HSBC, Mothimahal,  KFC & Mcdonalds, etc.
Several well known multinational companies having their corporate offices in Advant Navis business park such as Samsung, KPMG, etc.
The Advant Navis business park is a highly maintained office campus. The project has A-class security and maintenance services.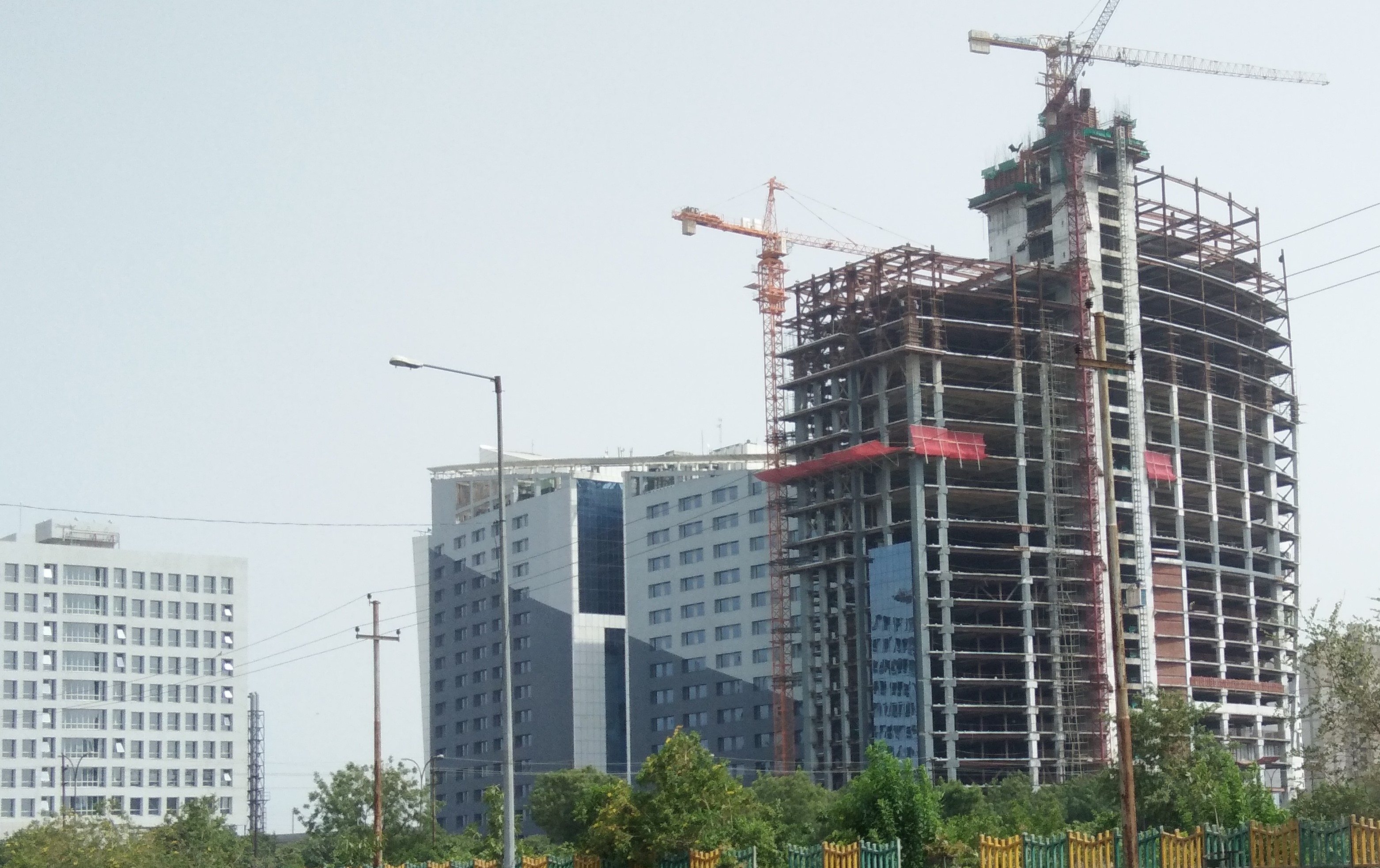 It is the best project in terms of layout design, security, maintenance, hygiene, business, connectivity, and location on the Noida Expressway. Overall we can say that the Advant Navis business park is the Masterpiece of Noida Expressway.
The Advant Navis is very well connected to the multiple public transportations and other civic facilities. The project has a proper parking space for stakeholders and visiting guests.
The office space is perfectly designed for maximum visibility. The office space suits for international standards and designed to cater to every business.
The Noida Greater Noida Expressway is an IT-BPO company's destination. Right now the requirement of the good location IT-office spaces in this area is very high, and supply of good & approachable location offices spaces is limited.  And which is a very good sign of commercial property investment.
Products & Developer
The Advant Navis business park is situated in sector 142, Noida Expressway. This project is developed by the Advant Group. It's an IT/Office space, business park type commercial project. The Advant Navis is consists of commercial retail shops and office spaces.
Builder Profile | Track Record
 
PREDECESSOR
Advant India Private Limited
FOUNDED
2004
FOUNDERS
Om Prakash Arora, Prithviraj Batra, Sunil Sharma
KEY PEOPLE
Prithviraj Batra, Sunil Sharma
COMPANY /PROMOTER
Advant
PRODUCTS
Commercial Offices, Retail
AREA SERVED
Noida
PROJECTS COMPLETED
Advant Navis Business Park
PROJECTS ONGOING
DELIVERY TRACK RECORD
Satisfactory
NET WORTH
STRENGTH
COMMITMENT
Quality construction & maintenance
RISK
Updating Soon…
DEBT
LITIGATION 
 OFFICE ADDRESS
Advant Navis Business Park Private Limited
#7, Sector – 142, Expressway, Noida (U.P) – 201301
Phone: +91 120 2459801, +91 991 0000457
eMail: info@advantindia.com

BUILDER CATEGORY

GOLD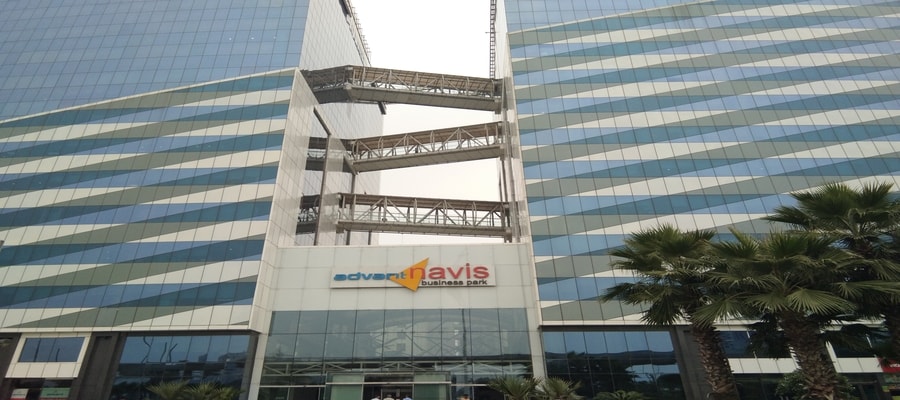 Price | Lease Price
Advant Navis business park office space & retail shops are available in resale. The price starts from:-
UNIT TYPE
PRICE (PSF)
LEASE PRICE (PSF)
Office Space
7000-8000
100-120
Retail Shops
20,000-23,0000
50-70
Price is reasonable for investment.
Conclusion
The Advant Navis business park is  good for BPO, Software, IT-office setups, back office support, overseas business etc.The project is also good for well establised retail brands.

The investment of Advant Navis business park Office space and retail shops, may get a minimum of 6% per annum return. The investment is good for regular actual rental income.
NOTE: BEFORE INVESTING DO YOUR OWN RESEARCH