CPR Ratings
[Total: 1 Average: 4]
As per Location
The M3M Urbana commercial complex is situated on the 130 ft wide road of sector 67 Guruggram. It's a 3-side pen corner property. The project has a very wide frontage.
The layout design and elevation of this market are very attractive. It's a much-needed market to cater to the daily needs of sector 65 and sector 67 residents. There are more than 4-thousand flats nearby this hi-street retail and an urban rich residential population of more than 7-thousand people, which is a very good sign for this commercial property investment.
The M3M Urbana is properly visible and walkable to every resident of nearby localities. So can say that the location of the M3M Urbana is excellent.
Possession
The M3M Urbana is in the services since the year 2017.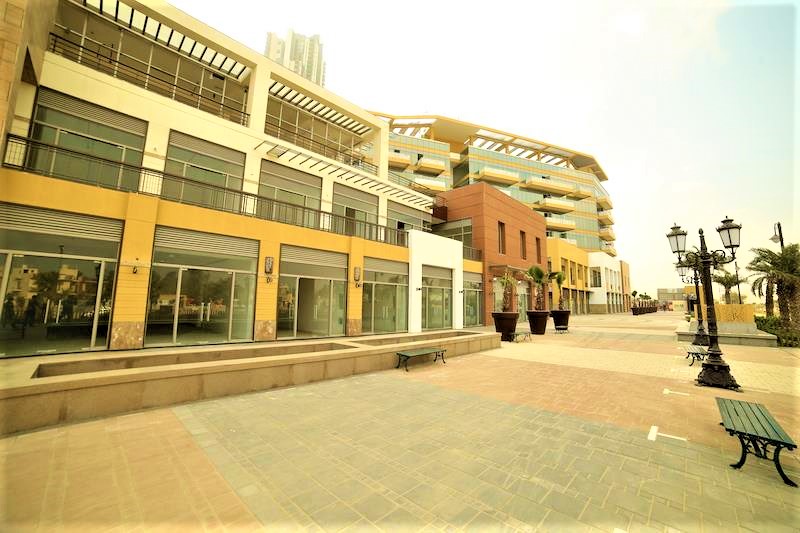 Advantages | Good Factors
M3M Urbana is perfectly designed for maximum visibility.  All ground floor and first floor retail shops are properly visible and walkable. M3M Urbana is the ultimate shopping destination for daily needs shopping and retail business startups.
M3M Urbana is a place where you can spend your leisure time with shopping. There are wide corridors for walking and proper sitting arrangements. There are enough parking spaces in front of the commercial complex. The M3M Urbana is perfectly maintained. So there is no doubt that this commercial property is very good for investment purposes.
The layout design of M3M Urbana commercial office space is also very impressive. The office space is well furnished and designed to cater to every business.
M3M URBANA Price Comparison With Other surrounding Commercial Projects Of Golf Course Extension Road
PROJECT NAME
PRICE (PSF)
POSSESSION RECORD/REMARKS

M3M Urbana

Retail-20,000-38,000

Ready, occupied, highly appreciated property, very good for retail business startups

M3M IFC

Retail-14,00-37,000
Office-17,000

possession can be a delay, high price

M3M Cosmopolitan

Retail-16,000-25,000
Office-7,500-8,000
Ready to Move

M3M Tee Point

Retail-18,000-23,000




Office-9,000-10,000

Ready, occupied, a good option for investment & retail business startups

M3M Urbana Premium

Retail-12,000-22,000
Office-8,500-9,000
Under construction

M3M 65th Avenue

Retail-14,000-24,000
Under construction

AIPL Joy Central

Retail-21,000-30,000




Office-13,000

Under construction, very prime location property

AIPL Joy Street

Retail-14,000-25,000




Office-8,000-8,500

almost ready for possession, finest layout design property
Advice
The M3M Urbana is a one-stop-shop solution that suits every business from small to mid-sized modern industries who desire perfect retail/showroom/office space for their startup business projects.
Products & Developer
The M3M Urbana is developed by the M3M Group Builders. The M3M Urbana consists of retail shops, food courts, and office space. Shops and office space are available in various sizes.
Builder Profile | Track Record
 
PREDECESSOR
M3M India Limited, M3M India Private Limited
FOUNDED
2007
FOUNDERS
Roop Kumar Bansal, Basant Bansal
KEY PEOPLE
Pankaj Bansal
COMPANY | PROMOTERS
M3M
PRODUCTS
Apartments, Commercial Offices, Shopping Malls, Hotels, Retail, Lesure & Hospitality
AREA SERVED
Delhi, Gurgaon
PROJECTS COMPLETED
M3M Urbana, M3M Tee Point, M3M Cosmopolitan
PROJECTS ONGOING
M3M IFC, M3M Broadway, M3M Urbana Premium, M3M 65th Avenue, M3M Prive 73, M3M Corner Walk, M3M My Den, M3M Sky Lofts
DELIVERY TRACK RECORD
Poor, delay possession
NET WORTH
STRENGTH
COMMITMENT
Quality Construction, state of the art project, finest layout design
RISK
delay possession
DEBT

Updating soon

LITIGATION 
Unfair Trade Practice Charges, RERA Complaints
OFFICE ADDRESS

6th Floor, 'M3M Tee Point', Sector 65,

Gurugram Manesar Urban Complex,

Gurugram (Gurgaon) 122101,

Haryana, India.

Tel: +91 124 4732000 Toll Free: 1800 123 3333 Fax: +91 124 4732010

BUILDER CATEGORY

GOLD
Price | Lease Price
M3M Urbana retail spaces/shops are available for sale and lease price start at approx:-
| | | |
| --- | --- | --- |
| FLOOR | PRICE (PSF) | LEASE PRICE (PSF) |
| Ground Floor | 25,000-32,000 | 125-150 |
| First Floor | 15,000-20,000 | 80-100 |
| Office Space | 8000 | 8000 |
The price depends on the floor, location, and asking price.
Also Read : Review: Investment in M3M 65th Avenue, Sector 65, Gurugram, Loss or Profit
Conclusion
M3M Urbana is good for well established retail brands and as well as retail business startups. The investors and retail business startups may get a minimum of 6% per annum returns and can grow more in the near future.
[Total: 1 Average: 4]
NOTE: BEFORE INVESTING DO YOUR OWN RESEARCH