CPR Ratings


As per Location
M3M Tee Point commercial complex is situated in sector 65, golf course extension road. It is located on the entry side 130 ft wide road. The project is properly visible and walkable.
M3M Tee Point is adjoined with ready to move residential project  M3M Golf Estate. The project is just walking distance from Golf Course Extension Road.
The M3M Tee Point caters to an immediate catchment of a big crowd of the sector 65, and sector 66 residential societies. It's a truly high street retail open market to cater to all kind of shopping, fine dining, fun, entertainment, and business needs of Golf Course Extension Road residents. The M3M Tee Point is properly visible and walkable to every resident of nearby localities. So can say that the M3M Tee Point is an excellent location property.
Possession | Construction Update
M3M Tee Point is under construction. According to several real estate portals, the promised date of delivery was in the month of December-2018. But the project is still under construction. After RERA come in force, the revised possession date is July-2021. RERA Registration No 349 OF 2017 Dated 09/11/2017
Advantages | Good Factors
M3M Tee Point retail spaces are perfectly designed for maximum visibility. All ground and first floor retail shops are properly visible and walkable. M3M Tee Point can be a perfect shopping destination for M3M Golf Foreste and other nearby residential societies.
The layout design of M3M Tee Point commercial office spaces is also very impressive. The office space is designed to meet international standards. The project has a proper parking space for stakeholders and visiting guests.
The M3M Tee Point is right in the middle of several high-rise residential group housing societies. There is a huge urban rich residential population surrounding M3M Tee Point. There are more than 15-thousand flats and an expected residential population of more than 30-thousand people. And that is also a very good sign for commercial property investment i.e. M3M IFC.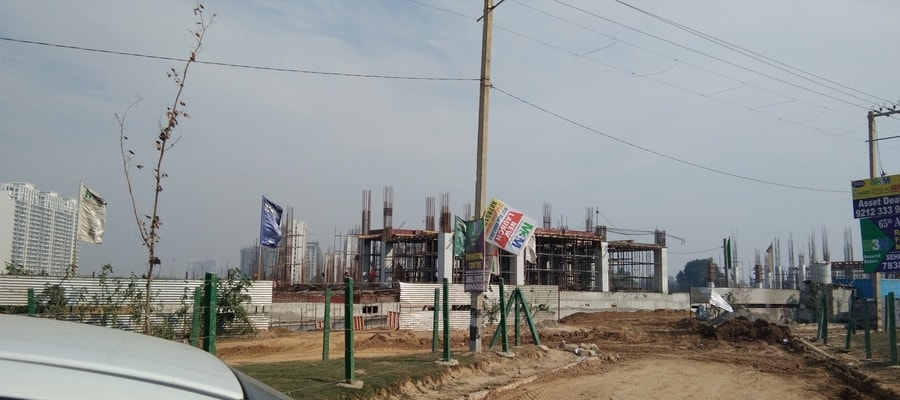 Drawbacks | Bad Factors
It is no doubt, that M3M Tee Point is a prime location project, but within a distance of 500-meter, there are more than 9 mega commercial projects are also exists such as AIPL Joy Central, M3M Cosmopolitan, M3M Urbana, M3M Urbana Premium, Spaze Buziness Park, M3M IFC, M3M City Hub, Élan Town Centre, and Capital City Scape, etc. All these commercial projects are creating investment competition at this location. So in future investors can face problems in leasing and selling their retail shops and office spaces.
The construction and possession of the project depend on the sale of shops/spaces, so the project may be the delay.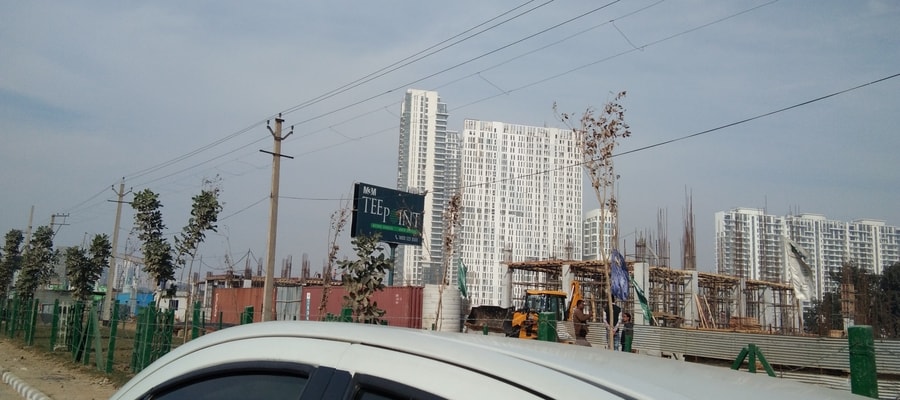 Advice
The M3M Tee Point is best suited if you are willing to hold your investment until completion/possession of the project. After possession, the possibility of maximum returns is quite high.
These days developer of M3M Tee Point, offering several attractive schemes to customers to invest in this property, such as 12% assured return, lease guaranty, and other greedy payment plans.
That builder/project who offers this kind of investment offers is not in the category of secure investment, as our experience most assured return properties are the investment of loss.
Do not put your hard earned money in the builder's seduction, assured return & lease guaranty properties are always an investment of risk. So invest wisely.
Basically, the assured return & lease guaranty is nothing, the real estate developers sell their low money property at a very higher price and return your hard earned money in the name of the assured return to you in the form of EMI. Actually, they are making you fool.
Products & Developer
The M3M Tee Point is under developing by the M3M India Private Limited. The project is consists of retail shops and office spaces etc. Shops and office space are available in various sizes.
Builder Profile
The M3M builders have a good market reputation in the real estate industry. He has successfully handover several residential and commercial projects in the Gurugram (Gurgaon). So the investor can invest in this project without any legal hassle.
The M3M builder is not a committed builder in terms of construction and possession. The M3M has an extremely poor record of completing their real estate projects in the set time frame.
Price | Lease Price
M3M Tee Point retail shops & office space price starts at approx:-
| | | |
| --- | --- | --- |
| FLOOR | CATEGORY | PRICE (PSF) |
| Ground Floor | Retail Shop | 19,000-30,000 |
| First Floor | Retail Shop | 12,000-15,000 |
| 2nd and above | Office Space | 9000-12,000 |
| | | |
| | |
| --- | --- |
| OTHER CHARGES | PRICE |
| EDC/IDC | 430-470 PSF |
| Car Parking | 5/- Lakh |
| PLC | As Applicable |
The price is slightly high for investment.
Conclusion
M3M Tee Point is good for well established retail brands and as well as retail business startups. It is better to go for without assured return payment plan, and force builder to reduce rates. After completion investors and retail business startups may get a minimum of 6% per annum return.
NOTE: BEFORE INVESTING, DO YOUR OWN RESEARCH