CPR Ratings


As per Location
Paramount Golf Foreste commercial space (Paramount City Square) is situated on the 130 ft wide main road of sector zeta-1, Greater Noida. It's a 2-side open corner property.  The project is properly visible and walkable.
Paramount City Square just opposite to fully develop & functional Site C Industrial area Surajpur, and also very close to the Dadri Inland Container Depot, Greater Noida. There is enough parking space available in front of this commercial complex. So the location of the Paramount Golf Foreste Mart is very impressive.
Possession
The Paramount Golf Foreste Commercial Space, (Paramount City Square) is in the service since the year September 2017.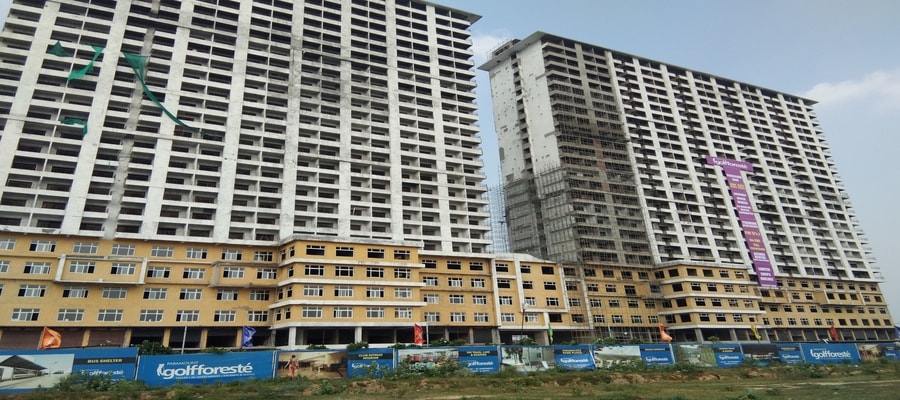 Advantage | Good Factors
Paramount City Square is an open-high street retail market.  The layout design of this market is very impressive. The property is 100% visible and walkable to nearby residents and highway passers.  All retail commercial shops of the Paramount Golf Foreste Commercial is front main road facing. All retail shops are properly visible from the main road.
It is the best location market for the daily needs of the Paramount Golf Foreste residential township and nearby residential colonies/societies and passers from the main road of Paramount Golf foreste Mart.
Products & Developer
Paramount Golf Foreste is developed by Paramount Group. The Paramount Golf Foreste Mart, Commercial Space consists of retail commercial shops, office spaces & Studio Apartments.
Builders Profile | Track Record
 
PREDECESSOR
Paramount Propbuild Private Limited
FOUNDED
2004
FOUNDERS
Mukesh Aggarwal
KEY PEOPLE
Dharam Singh, Mukesh Agarwal, Chatur Singh
COMPANY | PROMOTERS
Paramount
PRODUCTS
Apartments, Retail, Commercial Offices
AREA SERVED
Noida, Ghaziabad
PROJECTS COMPLETED
Paramount City Square
PROJECTS ONGOING
None
UP-COMMING PROJECTS
DELIVERY TRACK RECORD
Very Poor, Dealy Possession
NET WORTH
STRENGTH
COMMITMENT
Not satisfactory
RISK
delay possession, long wait, average quality construction
DEBT
Yes
LITIGATION 
Facing corruption and unfair trade practice charges in Indian courts
OFFICE ADDRESS
Corporate Office:
H-123, Sector-63, Noida 201301 (U.P.), India, Email: info@paramountgroup.co.in, Phone: 0120 – 4613000, 0120 – 4882000

BUILDER CATEGORY
ALSO READ: How to Double Your Money by Investing in Commercial Real Estate
Price | Lease Price
Paramount Golf Foreste retail shop, office space & studio apartments price start at approx:-
| | | | |
| --- | --- | --- | --- |
| FLOOR | UNIT TYPE | PRICE (PSF) | LEASE PRICE (PSF) |
| Ground Floor | Retail Shops | 12,000-15,000 | 80-100 |
| Lower Ground Floor | Retail Shops | 12,000-15,000 | 80-100 |
| First Floor | Retail Shops | 51,50/- Lakh | |
| 2nd and Above | Office Space | 5000 | 30-40 |
| 2nd And Above | Studio Apartments | 4000 | 10.000-15,000 Per Month |
| | | | |
The price of 1St floor retail shops is very high.
Conclusion
Paramount City Square is good for retail business startups. The investor and retail business startups may get a minimum of 5% per annum returns.
NOTE: BEFORE INVESTING DO YOUR OWN RESEARCH