CPR Ratings


As per Location
This project/property is situated in a very prime location, of the central Noida. This property is at the front of sector 50 Noida Metro Station. This commercial property is just opposite to the posh sector 50 Noida. This project is very well connected to all type of public transport facilities and other civic facilities.
The Spectrum Metro is a very prime location commercial project, and it's only centralized air-condition commercial Mall type project in this area that caters a huge urban rich residential crowd of several posh sectors of central Noida such as 74, 75, 76, 77, 78, 79, 112, 116, and sector 117. Overall, It's an ultimate location commercial project.
Possession | Construction Update
The project Spectrum Metro is under construction. The promised date of delivery of the project is in the month of December 2019.  The RERA Possession date of this project is December-2020.RERA registration No  UPRERAPRJ6018.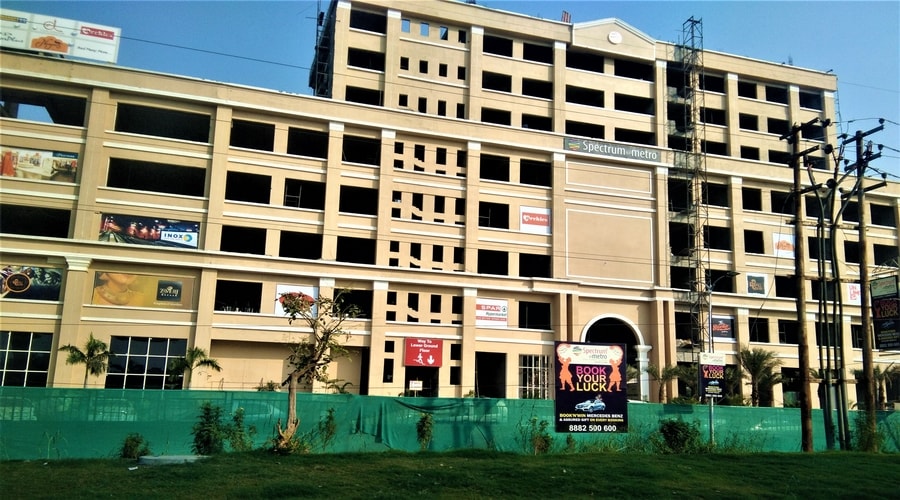 Advantages | Good Factors
The Spectrum Metro is a project offering the perfect integration of retail, commercial and hospitality in a single compound. The project is appealing not just from a design and concept perspective but the blueprint reveals that it would be functionally attractive too. The project dubbed as "Spectrum Metro" will have Four different sections to it namely the Hospitality, Business first, Leisure and Entertainment. The design is set to lean towards the contemporary makes making it a premier locale for the desired few.
All the retail shops of all floors are perfectly designed for maximum visibility. The project is full of vigor and vitality.  The ground floor commercial retail shops of Spectrum Metro has a clear ceiling height of 22-Ft. Which feels a grand attraction. The ground floor retail shops are good for well-established retail brands. The investment in the ground floor retail shops is good for retail business startups and for regular rental income. The project has a very wide frontage approx 1-Kilometer. Overall, Spectrum Metro is ideally a perfect combination of location, layout, and planning. This project has a very wide frontage, approx one kilometer.
Spectrum Metro has multiple entries and exit points. Multiple exits and entries points attract customer/visitors quickly and provide maximum visibility/exposures to every retail area of the project. Which is a very good sign for commercial property investment.
The Spectrum Metro is right in the middle of high density population area of Central Noida and can denser more in upcomming years. There are more than 60-thousand flats and an urban rich residential population of more than 2-Lakh peoples. And the Spectrum Metro is the only mega commercial project at this location. And which is a very good sign for commercial property investment.
The layout design of commercial office space is also very impressive. The office space is well furnished and designed to cater to every business. The project has a proper parking space for stakeholders and visiting guests. The overall layout design and location of Spectrum Metro is excellent.
The Spectrum Metro can be the right choice of investment for those who are looking for ROI within a couple of years or so. They can get the real appreciation of value for resale in a couple of years. After  completion the Spectrum Metro can be a famous Hotspot of Delhi-NCR.
The biggest plus point of the Spectrum Metro project is that this is the only mega Mall project in sectors 74, 75, 76, 77, 78, 79, 112, 116, and sector 117 of Noida. So there is no other competitor for the Spectrum Metro project. Which is also a very good sign for commercial property investment
The project has proper parking spaces for stakeholders and visiting guests. The project is very well connected to the main points of Noida, Greater Noida, Ghaziabad and Noida Extension.
REVIEW -VIDEO SPECTRUM METRO MALL

Product & Developer
The Spectrum Metro is under developing by the Blue Squares LLP (Gardenia Group) It,s a purely commercial property. This project is consists of commercial retail shops, commercial office space, studio apartments, serviced apartments, food courts, Multiplex and entertainments facilities, etc.
Builder Profile
The Gardenia builder has successfully delivered several residential projects in Noida & Ghaziabad. But the Gardenia builder has an extremely poor record of completing their real estate projects in the set time frame, not even a single real estate project in Delhi-NCR is completed in the set time frame.
The construction material used by Gardenia builder in their projects is painfully below the standard which gives you a feeling that the builder has looted you with all your hard earned money.
Drawbacks | Bad Factors
The Maximum Mall or Mall type properties are not the good and safe investment options in the Ghaziabad, Noida and Greater Noida area. The maximum investors who invested in Mall type properties are in 99% loss.
Actually, only a few Malls is running fine in Ghaziabad, Noida and Greater Noida area such as The Shipra Mall, The GIP Mall, The DLF Mall of India, etc otherwise all other Mall type properties are the investment of 99% loss. But to see the excellent location of this project, we can hope that this project will perform very well.
The Spectrum Metro has only pedestrian entries from main metro station road. But the builder shows off that they have full (main) entries from main metro station road. Actually, according to the approved map of Spectrum Metro, entries are from its inner side (society facing road) only.
The only risk is that (" kya builder iss project ko time per complete kar payaga ki nahi, or project ko complete karega bhe ki nahi") Will this builder complete this project in set time frame or not, because the previous and present track record of this builder is not good, builder has not given timely possession of his any project.
The developer of the Spectrum Metro project and the Gardenia Golf City project are same.  The Gardenia group is in the defaulter list of the Noida authority.
This is the first mega commercial project of this builder, so they have no experience to build and manage this type of commercial project/property.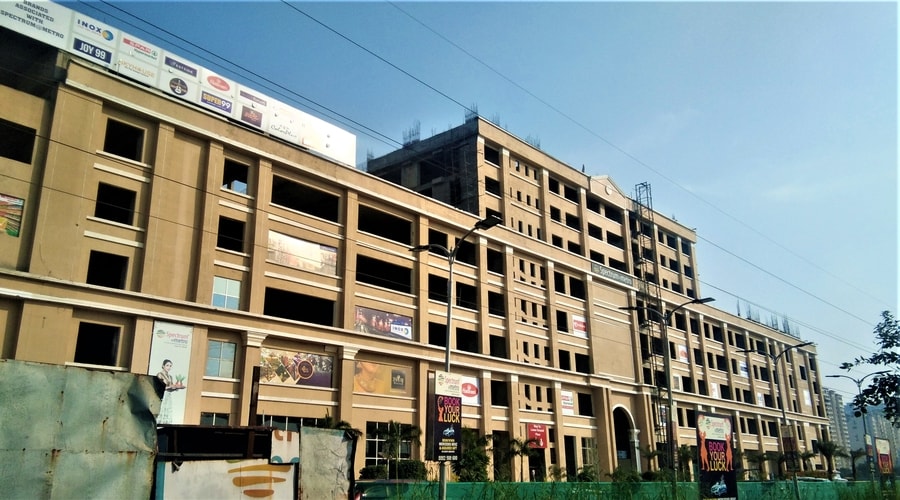 Price | Lease Price
The Spectrum Metro Mall retail commercial shops, office spaces, service apartments, medi floors are available in sale and resale at the prices approx:-
| | | |
| --- | --- | --- |
| UNIT TYPE | FLOOR | PRICE (PSF) |
| Retail Shop | Lower Ground | 21,500 |
| Retail Shop | Ground Floor | 32,000 |
| Retail Shop | First Floor | 23,000 |
| Retail Shop | Second Floor | 16,500 |
| Retail Shop | Third Floor | 15,000 |
| Retail Shop | Fourth Floor | 13,500 |
| Office Space | | 7,500 |
| Service Apartments | | 8,500 |
| Medi Floor | | 7,500 |
| * Other Charges Extra | | |
The price depends on the floor, location & asking price. The price is slightly higher for investment but worthy. The price of other charges is on the very higher side.
Conclusion
Spectrum Metro is good for well established retail brands and also for new business startups. After completion, possession of the Spectrum Metro Sector -75 Noida, investors may get a minimum of 6% per annum return and can grow more if the project complete in the set time frame. Overall, Its an excellent location commercial project for investment.
NOTE: BEFORE INVESTING, DO YOUR OWN RESEARCH