[Total: 6 Average: 4.8]
Article by Amit Sharma
Pune city is a great business and technical hub emerging as a new financial capital in the southern region. If you're looking for profitable places for living & investment in Pune, we have just the perfect picks for you.
1. Baner
Baner is a promising real estate prospect that is located at the western edge of the Pune. This place is a hotspot for an emerging variety of markets. This area turned out to be an excellent adobe for high-end apartments and renting locations for I.T. persons.
Exploring the rental market of Baner, you'll get to see a lot of tech experts renting here for easy access to their job. The upsurge in rentals is seen because of nearby Hinjewadi- a developing mega IT-Hub. The existence of professional giants like Nanospace IT Park, ICC Trade Tower, and RMZ made Baner a fav of tech industrialists. Baner infrastructure is well evolved, and with master-class projects like ABIL, Kalpataru, Panchshil, it has become one of the most desirable market commodities.
The Baner value growth is evident by price trends in the last quarter. The average property, which stood for 5.5k per square feet in 2014, valued at 7k per square feet in 2019. Above that, Baner is also home to luxuries like clubs, famous pubs of the city, and excellent food joints. So The Baner is one of the best prospects for investors in the Hinjewadi area of Pune.
Baner is one of the best areas for apartment living in Pune. There are several high-end residential societies such as Kumar Sanctum, Supreme Pallacio, Puransika Aldea, 24K Sereno, Amar Serenity, Park Grandeur, Kapil Akhila, Rohan Leher, Metro Jaaz, etc.
While the Platinum I and J is a premium housing residency providing luxury apartments, on the other hand, Ganga Acropolis is the popular option in this area.
Price– Price range varies much according to the housing projects. The average rates in Baner in 2020 have been around ₹7,200-₹9,368 per square feet for apartments.
2. Hadapsar
Amanora Park Town is located on the opposite side of Magarpatta township near the Hadapsar, Pune. This developing township falls on the potential Kharadi-Magarpatta belt, which is house to many I.T. and residential projects. Hadapsar in the center of all prime locations like EON IT park, S.P. Info City, and World Trade Center are just 7-9 kilometers away.
This residency is just 5 minutes away from Seasons Mall and 10 minutes away from utilities like The Orbis School and The Noble Hospital. Projects are under development here. Possession is immediate for some projects. This locality is thriving for the last ten years now and has one of the most lucrative returns for investment. It is located near the largest I.T. hubs of Pune, that is why Amanora becomes a hub for economic activities and commercial zone. There are many multinational companies in the Magarpatta belt, and the new D.P. Road connects Koregaon Park to this location. Ongoing awarded projects like Future Towers and Neo Towers are a perfect spot for business extension and commercial activities.
Amanora is designed just near the national highway, and a new flyover also is constructed here. This infrastructure grants Amanora access to multiple utilities and connects it to the vast residential and I.T. network of Pune. You can see many commercial and consumer traffic in this area if you're planning to live & invest here. The project has three fully developed schools and hospitals nearby.
Hadapsar is one of the best areas for apartment living in Pune. There are several high-end residential societies such as Panchshil One North, Amanora Aspire Towers, Amanora Neo Towers, Amanora Future Towers, Marvel Ritz, Magrapatta City Jasminium, Dreams Aakruti, Marvel Diva, Kumar Picasso, Prive Residences Sienna, Ratan Neptune, Jhala Manjri Greenwoods, etc.
Price:- The price range has been between ₹5,968 – 7,579 / sqft for apartments depending on the configuration of the bedroom, hall, and kitchens. Rental for 1BHK starts at around 15000 and goes up to even 50000 for 2 and 3 BHK apartments.
ALSO READ: TOP 5 Best Commercial Property Investment Projects Pune
ALSO READ: How To Double Your Money within 3 to 6 Years
ALSO READ: Top 10 Mega Real Estate Investments Delhi NCR
3. Wakad
Wakad is catching eyes all over the state because of the progress it has seen in recent times. Wakad is a northwestern locality of Pune, situated near the Pimple-Chinchwad, and has Hinjewadi at the back. The highlight of this location is well built and an expanded road network. First of all, Wakad has Mumbai-Pune Express Way going by its side, making it a prime location for investment and connects it directly to a megacity. Next, Wakad also has a well developed internal road network, ensuring an easy commute.
Wakad has grabbed such attention due to the transportation convenience of the area. It is just 45 minutes away from Pune airport, and the Railway Station is also nearby. Wakad will churn out significant profits for corporates and business people in the service, architecture, and tech industry.  Firm water and electricity supplies with an excellent transportation network make Wakad a great residential hotspot and an arising supermarket. This progress is evident by the price growth from 4.5k per sq. Feet to almost 6k per sq. Feet in just five years.
Wakad is one of the best areas for apartment living in Pune. There are several high-end residential societies such as Akshar Elementra, Rohan Tarang, Pride Purple Park Titanium, Pride Purple Park Ivory, Kasturi Apostrophe, Pristine Pro-life, Pride Purple sapphire park, Jhamtani Ace Almighty, etc.
Price– While apartments are ranging between ₹5500 -₹6800 per square feet you can rent property here for an average rent of ₹10700 (1BHK)and ₹25800 (2BHK)
ALSO READ: How To Know, Market Value Of Property Yourself
ALSO READ: How To Negotiate When Buying a Resale Apartment
ALSO READ: RERA Loopholes
4. Kharadi
On the eastern side of Pune, you find another promising location named 'Kharadi.' Kharadi used to be a forgotten suburb, but with the residential development and now a collection of Pune's biggest commercial houses have made Kharadi an investor's daydream. Jere residents can enjoy the Mula-Mutha river by the side and the presence of marvelous educational and tree institutions. People looking for home apartments would love the Kharadi because of the mid-size to luxury houses offered at affordable prices. This suburb has a great connection with City's Road network and has many completed housing projects ready for possession.
The MIDC Knowledge Park, WTC, Zensar, and Kharadi IT Park had made Kharadi a prime location for tech and corporate growth.
Kharadi is one of the best areas for apartment living in Pune. There are several high-end residential societies such as Panchshil Towers, Forest County, Tuscan Estate, Signature Meadows, Marvel Zephyr, Marvel Cerise, Marvel Enigma, Gera Trinity Towers, Gera Greensville Sky Villas, etc.
Price– Property price range has been between ₹6800 to ₹7900 per square feet for Kharadi housing projects. The average rent has been between ₹18000 to ₹40000.
There is a township name "Pegasus" is also located in the Kharadi sector of Pune. This township is located just near the Holy Angel School on the Manjri-Ahwalwadi Road. Kharadi is an eastern sector of Pune having nearby access to the airport, railway station, and I.T. hubs.
There is a developing metro project in this sector to provide superb connectivity to epicenters of trade and business. Kharadi is a great destination to reside for I.T. professionals as it is well connected to massive I.T. names and corporates like Wipro, Tata, Reliance, etc. having their projects in new Kharadi.  This 100-acre township is surrounded by vibrant greenery and is just situated at the back of mega I.T. hub the EON IT Park.
Pegasus is in the center of all utilities within reach, such as the Airport and Railway Station, which are just 10-15Kms away, and two advanced hospitals within the 15 minutes reach. The locality also houses the famous Poddar International School, which is less than five kilometers away from the township. Pegasus has large technology areas like EON and WTC nearby, and you can easily reach them via superbly constructed roads.
ALSO READ: Top 10 Best Property Consultants Pune
ALSO READ: Top 10 Best Property Consultants Mumbai
5. Hinjawadi
Hinjewadi is a modern and fastest developing location of Pune. The Hinjasadi is the hub of many multinational Information technology companies such as Dassault Systems, Infosys, Tech Mahindra, InfoStretch, Tata Technologies, Mobisoft, Birlasoft, Neosoft Technologies, Wipro, HCL, Radius, Cisco systems, TCS, Volkswagen IT Services, IBM, etc.
Prominent schools and higher education institutes are in close proximity such as IIMS, Symbiosis, Alard College of engineering, IIMHRD, Bliss Edify International School, Mahindra International School, Blue Ridge Public School, Webgear School, Eurokids, etc.
There are several high-rise residential group housings societies where you can choose flats according to your budget such as Godrej 24, Ashoka Meadows, Kolte Patil Life Republic, Kolte Patil Green Olive, Kumar megapolis, Paranjape Blue Ridge, Rama Melange Residences, TCG the Cliff Garden, TCG Crown Greens, Megapolis Sangria towers, Megapolis Sparklet, Megapolis Splendour, Megapolis Sunway, Pegasus Megapolis Mystic, etc.
Price– Property price range has been between ₹4500 to ₹8,500 per square feet for Hinfewadi residential flats/apartments. The average rent has been between ₹12,000 to ₹35,000 per month.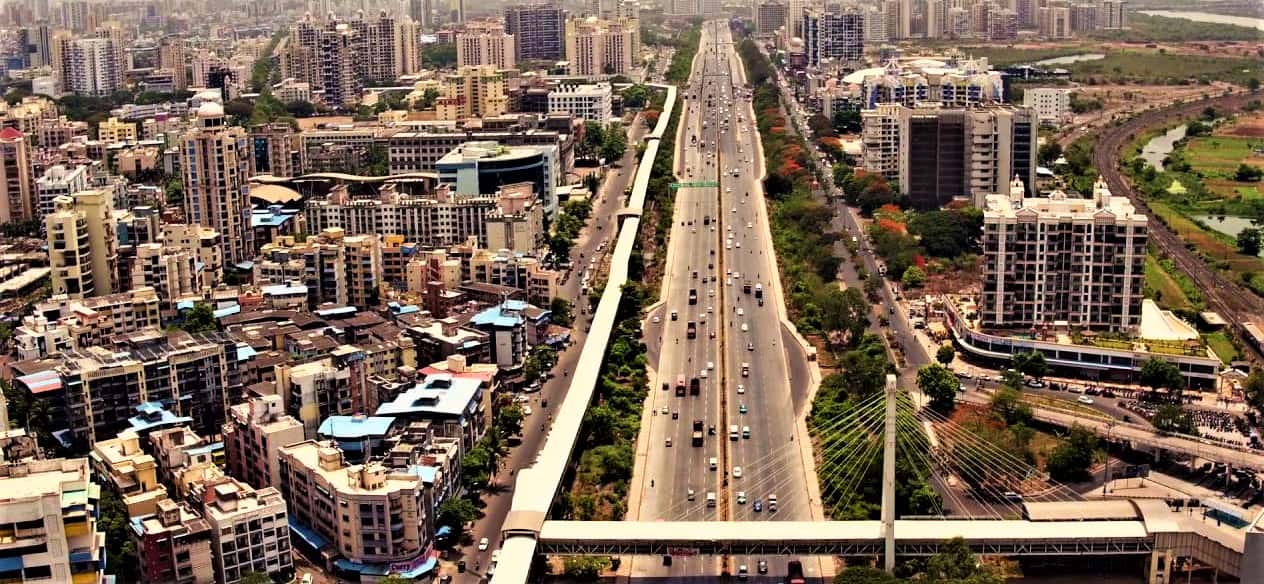 [Total: 6 Average: 4.8]