CPR Ratings


As per Location
The Suncity Horizon Tower is situated in JLN Marg, Malviya Nagar, Jaipur, Rajasthan. It's a 2-side open corner property with 100% visibility.  Major hotels such as Marriot, Radisson blue, Clarks Amer, The Fern, etc are in close proximity.
The Suncity Horizon Tower is a part of a posh residential society Jewel of India. Prominent institutions in the closest proximity such as IILM, VIT University, JECRC University, etc.
The Jaipur airport is just 1-KM away from Suncity Horizon Tower. The Suncity Horizon Tower is properly connected with the main points of Jaipur City. The Suncity Horizon Tower is in the center of several posh residential colonies.
The project is properly visible and walkable to nearby residents and easily accessible to Suncity Jewel of India residents. The project is very well connected to multiple public transportation facilities and other civic facilities.
The Suncity Horizon Tower is situated in a high-density population area of Jaipur.  There are more than 25 thousand flats and more than a 2-lakh urban rich residential population. This is a very good sign of commercial property investment.
The project is close to the Jaipur Stock Exchange and other government offices. So can say that Suncity Horizon has an excellent location project.
Possession | Construction Update
| | |
| --- | --- |
| Construction Status | Under Construction |
| RERA Registration No | Suncity Horizon Tower –RAJ/P/2017/564 |
| Start/Launch Date | 1-1-2018 |
| Possession Date (RERA) | June-2022 |
| Construction Stage | Ongoing |
| Construction Company | |
| Plot Are | 17.697 Acre |
| Live Updates | |
| COVID-19 Lockdown Status | COVID-19, an event of 'Force Majeure'. Completion/Possession extended for 6 months for all projects expiring on or after 25.03.2020 by the Government. |
Advantages | Good Factors
There are more than 2-Lakh urban rich residential population surrounding the Suncity Horizon Tower project. It is the only pure commercial property with good amenities in this area of JLN Marg Jaipur. Which is a very good sign for commercial property investment.
The layout design of commercial office space is very impressive. The office space is well furnished and designed to cater to every business. The project has a proper parking space for stakeholders and visiting guests.
The Suncity Horizon Tower has a wide frontage. The layout design of retail spaces is also very impressive. The retail space is properly visible from outside roads. Overall the project has a world-class layout design and elevation.
The ground floor commercial retail shops of Suncity Horizon Tower is also very impressive. The project is good for retail business startups and office setups.
The Suncity Horizon Tower is one stop shop solution that suits every business from small to mid-sized modern industries who desires perfect retail/showroom/office space for their startup business projects.
The Suncity Horizon Tower is approved by the Jaipur Development Authority and Rajasthan RERA, so there is no legal hassle in this project. So there is no doubt that the investment in Suncity Horizon Tower commercial project/property is Excellent.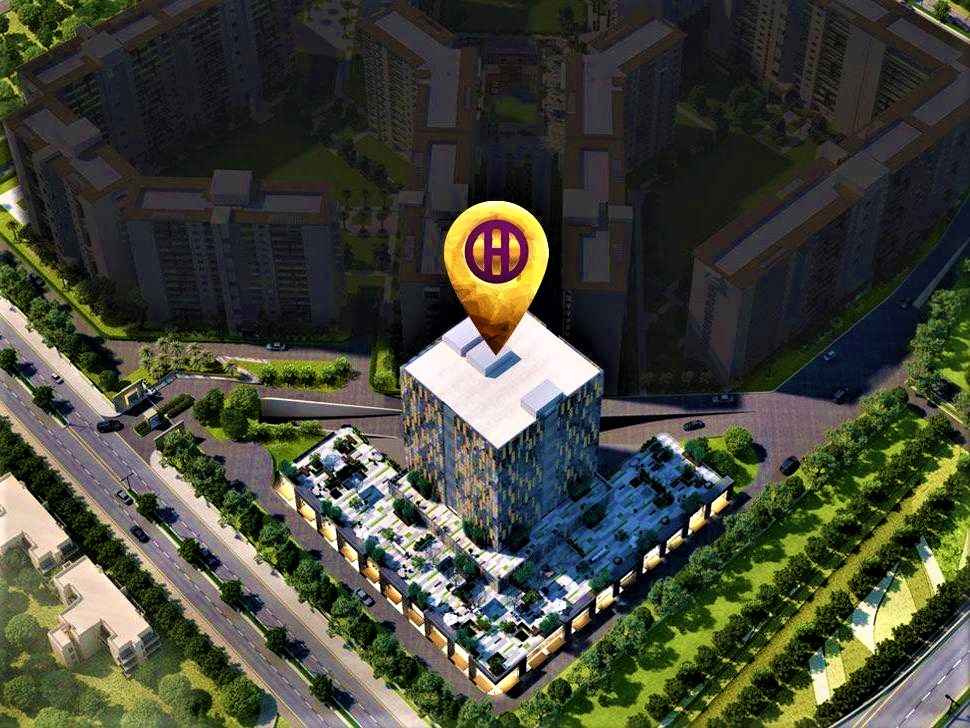 Commercial Real Estate Project Investment Criteria Table
MUST REQUIRED FACTORS
ACTUAL FACTS-SUN CITY HORIZON TOWER

GRADING

Urban Rich Gentry

High Class, Upper Middle Class, Lower Middle Class. More than 2-Lakh residents within walking distance.
A1
Connectivity
Properly connected with multiple public transportation facilities.
Airport-01 (Jaipur Airport)
A1

Layout Design

Very Impressive, Highly visible retail.
A

Multiple Entries

Yes
A
Visibility
Eye-catching visibility
A
High-Density Population
Within walking distance, more than 2-Lakh people.
A1
Youthful Footfall
Foran & Indian Tourists
A1
Public Security
Police Station -15-Minute drive
A
Industrial/Institutional Area
within 3-Km
A
Urban/Civic Facilities
Maximum facilities available
A
Developers Credibility

Quality Construction & Maintenace. SILVER standard Developer

B

Price Comparison
Competitive Price
A
Competitors
A-few competitors
A

Expected ROI

5% to 6% Annually
A
Advice
The Suncity Horizon Tower is can be the right choice of investment for those who are looking for ROI in the next year or so. They can get a real appreciation of value for resale in a couple of years.
In the present scenario, real estate investments have a lot of ups and downs. but this Project is full of vigor and vitality, which makes it the perfect place to enjoy a comfortable, convenient, and uncluttered lifestyle.
While there is no doubt that investing in commercial property is a good idea that offers sizeable returns in the long run, but you cannot just invest in any property you come across. You need to be aware of the fine-tuning of the market and put in due consideration before putting your hard-earned money in it. It can sink to you or fleet cross it too.
Products & Developer
The Suncity Horizon Tower is situated in the JLN Marg, Jaipur, Rajasthan. This project is under development by the Suncity Projects private limited The project is consists of commercial retail shops, commercial office space, food courts, Multiplex and entertainment facilities, etc. The project ensures a proactive approach to the environment. There are a lot of green spaces amidst buildings and common areas, giving it a remarkable look.
Drawbacks | Bad Factors
The construction and possession of the Suncity Horizon Tower depend on the sale of shops, and office so the project may be the delay.
The Jaipur city is well known for tourism & handicraft business. But there is a lack of industries and other business houses. Jaipur is a very polluted city in Rajasthan.
Builders Profile | Track Record
 
PREDECESSOR
Suncity Projects Private Limited
FOUNDED
1996
FOUNDERS
Laxmi Narain Goel, Varun Aggarwal
KEY PEOPLE
Laxmi Narain Goel, Varun Aggarwal
COMPANY | PROMOTER
Suncity Projects
PRODUCTS
Apartments, Retail, Townships, Commercial Offices, Villas
AREA SERVED
Delhi, Gurgaon, Jaipur, Kaithal, Indore, Panchkula, Rewari, Vrindavan
PROJECT COMPLETED
Gurugram: Business Tower, Success Tower, Trade Tower, Time Tower
Delhi: Cross River Mall, Vasant Square, North Square Mall
Jaipur: Triton Mall
PROJECTS ONGOING
Sun City Horizon Tower
DELIVERY TRACK RECORD
Poor
NET WORTH
STRENGTH
COMMITMENT
Quality construction
RISK
Delay Possession
DEBT
Yes
LITIGATION 
Facing unfair trade practice charges in Indian courts
OFFICE ADDRESS
Corporate Office
Suncity Business Tower
Second Floor, Golf Course Road, Sector-54, Gurgaon -122002, Haryana, Phone: 0124-4691000, email: info@suncityprojects.com

BUILDER CATEGORY

SILVER
Price | Lease Price
Suncity Horizon Tower, Malviya Nagar,  Jaipur, retail shop/showroom/office space price starts at approx:-
| | |
| --- | --- |
| UNIT TYPE | PRICE (PSF) |
| Retail Shops | 14,000-15,000 |
| Office Space | 10,000-11,000 |
Conclusion
The Suncity Horizon Tower is good for office setups and retail business startups.
After completion, possession of the Suncity Horizon Tower, Jaipur, the investors may get a minimum of 5% to 6% per annum return if the builder complete this project in the set time frame.
[Total: 1 Average: 3]
NOTE: BEFORE INVESTING, DO YOUR OWN RESEARCH