CPR Ratings


As per Location
World Trade Center (WTC) Chandigarh is situated on the Mohali Airport Chowk Aerocity Chandigarh Punjab India. It's a 3-side open corner property. WTC Chandigarh is just a 5-minutes drive from Chandigarh International Airport.
WTC Chandigarh is just 16-minutes drive from ISBT (Interstate Bus Terminal). SAS Nagar railway station is just a 12-minutes drive from WTC Chandigarh.  The project is very well connected to the main points of Chandigarh city.
Prominent institutions are in the closest proximity such as Manav Rachna International School, Mai Bhago Armed Forces Preparatory Institute, NFCI Hotel Management and cooking Institute, Army Institute of Law, RMS School, Ryan International School, Chandigarh Institute of Hotel Management & Catering Technology, etc. Major Hospitals are in close proximity such as Fortis Hospital, Mayo Healthcare Super Specialty Hospital,  IISER Mohali Health Center, Grecian Hospital, Max Super Specialty Hospital, Mohali, etc.
The project is close to several government offices such as Kissan Vikas Chamber, Central Warehousing Corporation, NSSO FOD GOVT OF INDIA, Real Estate Regulatory Authority (RERA) Punjab, Punjab Mandi Board, PUDA Bhawan, Punjab Forest Department, District Treasury Office, Department of Health & Family Welfare, PWD Office, District Administrative Complex, etc. So can say that the WTC Chandigarh is an excellent location project.
Possession | Construction Update
The (World Trade Center) WTC Chandigarh is under construction. There is a very big confusion in possession dates. Actually, several real estate portals indicate different possession dates in their advertisements such as December-2019. December-2020 etc. The project is divided into the 3-phases. RERA Registration No & actual possession dates of all phases are 1. PBRERA-SAS81-PC0073 (Signature Tower | Possession December-2023). 2. PBRERA-SA-PC0074 (Office & Retail | Possession December-2022). 3. PBRERA-SAS81-PC0075 (Suites | Possession -December-2024).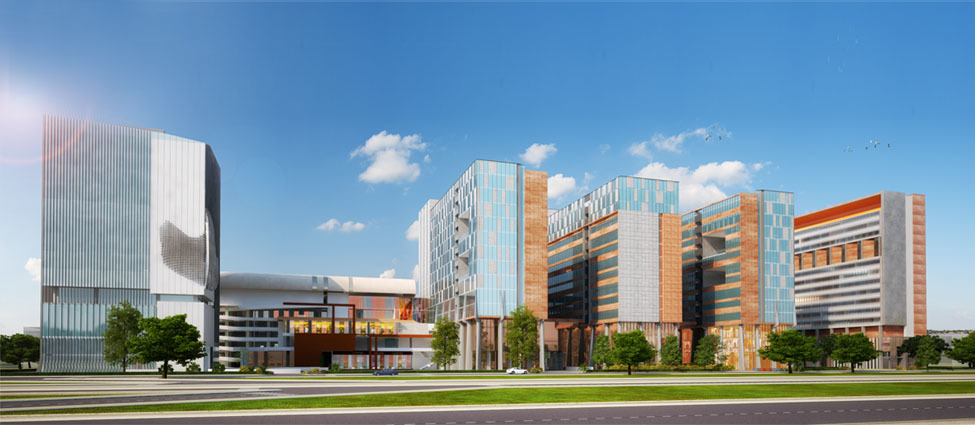 Advantages | Good Factors
WTC Chandigarh is one of the primmest location projects of Aerocity. The project has a very wide frontage and properly visible and walkable. The office space is perfectly designed to suit international standards. WTC Chandigarh is a one-stop-shop solution that suits every business from small to mid-sized modern industries who desire perfect retail/showroom/office space for their business projects.
The project is very well connected to multiple transportation facilities and other civic facilities. The project is full of approaches and which is a very good sign for commercial property investment.
The serviced suites can be a good investment option if they are pre-leased to any reputed hospitality brand.
WTC Chandigarh is good for BPO, Software, IT-office setups, and business startups.
WTC Chandigarh retail space is perfectly designed for maximum visibility. The project has a proper parking space for stakeholders and visiting guests.
Commercial Real Estate Project Investment Criteria Table
MUST REQUIRED FACTORS
ACTUAL FACTS-WTC CHANDIGARH

GRADING

Urban Rich Gentry

Upper Middle Class, Middle Class. Fastest growing locality.
A

Prime Location

PLATINUM
A1
Connectivity
Walking Distance from-  Sector 70, 69, 77 & sector 78 of Himalayan Marg.
ISBT- 16 Minute drive
SAS Nagar Railway Station-3.7Km
Airport-5 Minute drive (Chandigarh International Airport)
A1

Layout Design

Grand ceiling heights, full of vigor and vitality, excellent layouts, wide corridors, proper sitting & walking arrangements, highly visible retail, International standards office space
A

Multiple Entries

Yes More than 6 Entries
A1
Visibility
Highly visible, 4-side open corner property, very wide frontage
A1
High-Density population
More than 25-Thousand Flats and 1-Lakh urban rich people within walking distance and can denser more in upcoming years.
A
Youthful Footfall

Yes

A
Public Security
Police Station -15-Minute
Fire Station 15-Minute
A
Industrial Area
Within 3-Km
A
Urban/Civic Facilities
Maximum facilities available
A
Developers Credibility

Zero. BRONZE standard Developer

D
Price Comparison
High
B
Competitors
A few
A

Expected ROI

6% to 7% Annually
A
Advice
Virtual office space is a better investment option in compression of the lockable office space of WTC Chandigarh. The virtual office space is a good investment for regular long term rental income. Virtual office space could be easily leased out to big brands with the help of the developer. 
ALSO READ: How to Double Your Money by Investing in Commercial Real Estate
Self users can go for lockable office space but for a small investment, it is better to go for virtual office space. Actually, big brands want bigger space in a single plate and there are so many formalities of terms & conditions such as long lease time frame, lease price acceleration, negotiations in CAM charges, must require several NOC, dedicated bigger parking space, etc. And which is very difficult to arrange for a small or individual investor.
It is better to customize the payment plan and go for without assured return payment plan. Actually, 12% assured return plan is a trick of fundraising. According to us, for investment in WTC Chandigarh office space, price should not be more than 4000/- per Sq Ft.
The WTC Chandigarh is probably not the right choice of investment for those who are looking for ROI in the next year or so. The project has a long way for completion, there may not be a real appreciation of value for resale in a couple of years.
Drawbacks | Bad Factors 
GMADA Aerocity is in the primary stage of development. The complete development may take more couple of years. At present, the Aerocity is a low-density population area and the low-density is good for a living but not for commercial development.
These days developer of the World Trade Centre (WTC) Chandigarh, offering many attractive schemes to customers to invest in this project such as 12% assured return, lease guaranty, and other greedy payment plans.
That builder/project who offers this kind of investment offers is not in the category of secure investment, as our experience most assured return and lease guaranty properties are the investment of loss.
Do not put your hard earned money in the builder's seduction, assured return & lease guaranty properties are always an investment of risk. So invest carefully.
Basically, the assured return & lease guaranty is nothing, the real estate developers sell their low money property at a very higher price and return your hard-earned money in the name of the assured return & lease guaranty to you in the form of EMI. Actually, they are making you fool.
The development and the construction of the WTC Chandigarh will depend solely on the speed at which the retail shops, office spaces, and serviced apartments are sold out.
Products & Developer
The WTC Chandigarh project is under developing by the Erika Infracon India Pvt. Ltd & WTC Chandigarh Development Company Private Limited. It's an IT-Office space type property. The project is consists of Office Space, Virtual Office Space, Lockable Office Space, Serviced Suites, Retail Shops, Multiplex, etc.
Builder Profile | Track Record
 
PREDECESSOR
August Residency Private Limited
FOUNDED
2018
FOUNDERS/DIRECTORS
Jaspreet Singh, Ashish Kumar Dey, Sherif Muin Khan, Sachin Kumar Hui
COMPANY /PROMOTER
WTC Noida Development Company Limited
AREA SERVED
Delhi, Noida, Greater Noida, Gurgaon, Chandigarh, Gift City Gujarat
PROJECTS COMPLETED
WTC Greater Noida (Phase-1 Completed)
PROJECTS ONGOING
WTC Noida CBD starts in 2018

WTC Chandigarh– starts 2015 -till date not completed

World Trade Center – GIFT City- starts 2015-till date, not completed

DELIVERY TRACK RECORD
very poor, delay possession, long wait
NET WORTH
STRENGTH
COMMITMENT
Zero
RISK
Delay completion, bank & Noida authority dues, Project can be stuck
DEBT
Bank Loan, Mortgage with NBFC
LITIGATION 
default complaints

BUILDER CATEGORY

BRONZE
Viridian Red group is behind the WTC Chandigarh. Viridian Red Group does not completely deliver any major real estate projects in India. And the builder has an extremely poor record of completing their real estate projects in the set time frame. Till date not a single major real estate project completely delivered.
Price | Lease Price
World Trade Center Chandigarh office space, retail shops, serviced suites price start at approx:-
| | | | |
| --- | --- | --- | --- |
|   |   |   |   |
| CATEGORY | FLOOR | SIZE (Sq Ft) | PRICE (PSF) |
| Retail Shops | Ground Floor | 500-3000 | 9750 |
| Retail Shops | First Floor | 500-3000 | 8750 |
| Retail Shops | Second Floor | 500-3000 | 8000 |
| Office Space (Signature Tower | 5Th to 9Th Floor | 3000 | 8250 |
| Office Space (Tower A, B, C,) | 4Th to 11Th Floor | Minimum 500 | 6960 |
| Multiplex | | | 9500 |
| Serviced Suites | | | |
| | | | |
*Other Charges Extra
Conclusion
Profitable resale in assured return property/projects takes a very long time, can say minimum 10-years or even more. There are several examples of flop assured return projects in PAN INDIA. Actually, assured return and pre-leased guaranty payment plans are the tricks of fundraising by fooling the public.
Overall, WTC Chandigarh is a good project for investment if you don't trap in the assured return deals. Without assured return, the CLP payment plan is better for investment.
WTC Chandigarh, investment growth depends on timely possession, and which seems fairly uncertain. I again said don't trap in assured return and pre-leased guaranty plans. Invest carefully.
[Total: 9 Average: 3.1]
NOTE: BEFORE INVESTING DO YOUR OWN RESEARCH.