CPR Ratings




[Total: 13 Average: 4]
As per Location 
The ATS Pristine residential project is located in sector 150 Noida.  It's an 18-acre residential development. Sector-150 Noida is the last location of Noida from Delhi.  The ATS Pristine is approx 5-Km from sector 148 Noida Metro Station.
Possession | Construction Update
ATS Pristine is ready to move & fully occupied luxury residential group housing.
Plus Points:- Low-density residential society. Approx 80% lush green open area. Close proximity to Noida expressway. The ATS builders are well known for their quality construction, finest layout design, and after possession maintenance. The ATS Pristine is the masterpiece of sector 150 Noida.
The ATS Pristine is a low-density residential group housing society and the low density is a must require factor for peaceful and luxury living. There are only 1066 flats in a huge 18 acre of land area. The society has one of the finest club-house and swimming pools in Noida. All apartments come with large bedroom sizes and well designed Living Rooms.
Amenities:- ATS Pristine offers facilities such as Gymnasium, Jogging track, Lawn tennis court, and international standard club & swimming pool. The society has indoor activities such as Squash court. It also offers services like Community Hall and Library.
Working Places Nearby:- Several mega IT-companies campus & commercial property investment projects are just 10-minutes distance from sector 150 Noida such as Advant Navis Business Park, Bhutani Alphathum, Bhutani Cyberthum, Birla Soft, Met-Life, etc.
Schools/Hospitals Nearby:- Prominent institutions and schools are in the closest proximity such as DPS (Delhi Public School), Genesis Global School, Shiv Nadar School, & Footprints Play School & Day Care Creche, etc. JP Hospital is just a 10-minutes away from ATS Pristine.
The project is full of openness and a magnificent view outside. All the flats are fully ventilated and airy. The layout design is close to nature. Overall the ATS Pristine is one of the best residential societies for living.
Connectivity:-  The ATS Pristine is properly connected with multiple public transportation facilities and other civic facilities. It is just walking distance from the Noida Greater Noida Expressway. Upcoming Jevar International Airport is just a 30-minute drive from here.  It also enjoys excellent connectivity to Wipro Chowk, Pari Chowk, and YMCA Gol Chakar.
Sizes:- The ATS Pristine apartments are spread over a total area of 18 acres. It has a total of 17 towers, 24 floors, and accommodation of 1066 flats/families. The ATS Pristine is consists of 3BHK, 4BHK, and 5BHK, apartments, penthouses & independent villas, etc. The size of the apartment/flats is 1202, 750, 2300, 2400, 3200, 3300, 3400 Sq Ft.
Price:- The flats/apartments resale price range has been between ₹5,500 – 9,000/- Per Sq Ft, depending on the floor location, size, and asking price. Rental starts at around ₹22,000 and goes up to even 50,000 per month. The rental price varies/depends on the flat size, location & furnishing.
ATS Pristine Price & Developers Delivery Track Record Comparison With Other surrounding Residential Projects
PROJECT NAME
PRICE (PSF)
POSSESSION RECORD/ REMARKS

ATS Pristine

6,000-6,500

Ready to Move, finest project for living in Sector-150 Noida

Godrej Pal

m Retreat

8,000

Under construction, Possession December-2024, It's a very high price for a primary stage under-construction property

Godrej

Nest

8,000-8,500

Under Construction, It's a very high price for an under-construction property

Godrej Nurture

8,0

00-8,500

Under Construction, It's a very high price for an under-construction property

Godrej Solitare

9,000

Under Construction, It's a very high price for an under-construction property

ATS Le Grandiose

4,500-5,000

Under Construction

ATS Pious Hideaways

4,500

Under Construction

Samridhi Luxuriya Avenue
4,000-4,500
Under Construction, No appreciation

ACE Parkway

4,500-5,000

Under Construction

ACE Golfshire

5,000

Ready to Move

, No special appreciation for the last 3 years

TATA Eureka Park

4,500.5,000

Under Construction, No appreciation

Prateek Canary

4,500

Under Construction

Antriksh Golf city

4,000 

Delay, Under Construction

Sethi Venice

3,500-4,000

Stuck, Delay, Under construction

Destination-150
4,000-4,500
Under construction
Fact Check
The ATS Pristine is really a very good residential socoety for the living, and the price is also good. Investors may get a good appreciation in the near future.
ALSO READ: Fact Check, Which payment plan is better for commercial property investment
ALSO READ: 10 Best Commercial Property Investment Project Noida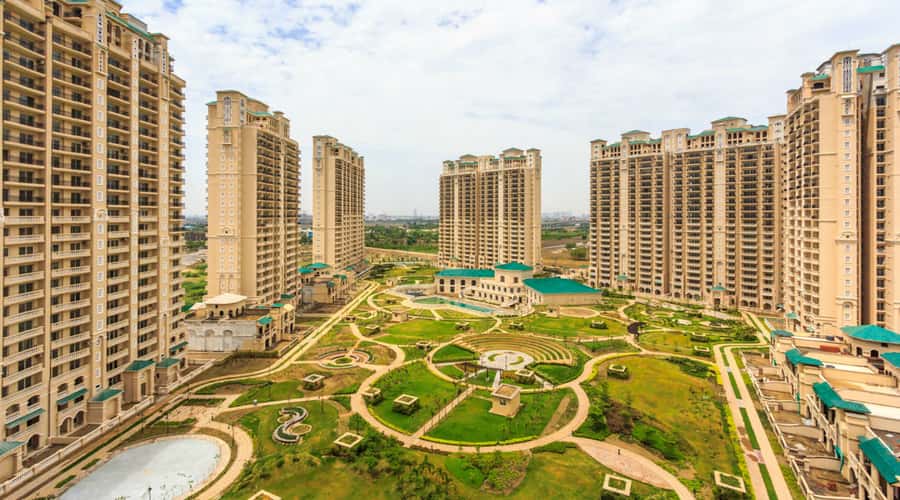 Builders Profile | Track Record
 
PREDECESSOR
ATS Infrastructure Limited
FOUNDED
2000
FOUNDERS
Getamber Anand, Ashwani Talwar, Anil Kumar Saha
KEY PEOPLE
Getamber Anand
COMPANY | PROMOTERS
ATS
AREA SERVED
Noida, Greater Noida, Ghaziabad, Gurgaon, Chandigarh
PRODUCTS
Apartments, Villas, Commercial offices, Shopping Malls, Retail
PROJECTS COMPLETED (Residential)
ATS Greens Village, ATS Greens, ATS Advantage, ATS One Hamlet, ATS Pristine, ATS Paradiso, ATS Kocoon
PROJECT COMPLETED (Commercial)
None
PROJECTS ONGOING (Commercial)
ATS Kabana High, ATS Khybar Range Mall, ATS Bouquet, ATS Kinghood Drive, ATS Pragya, ATS Heavenly Foothills
DELIVERY TRACK RECORD
Delay Possession
NET WORTH
STRENGTH
COMMITMENT
Quality Construction
RISK
No Experience in commercial projects development & maintenance
DEBT
Defaulter (The builder is in the defaulter list of Noida & Greater Noida Authority)
LITIGATION 
No case in the Indian court
OFFICE ADDRESS 
ATS Tower, Plot No.16,
Sector-135, Noida-201 305
0120-7111500 (Board No)
0120-7111550
BUILDER CATEGORY

GOLD
Conclusion
The ATS Pristine is the best option for investment & living in sector 150 Noida.
ALSO READ: RERA Loop Holes
CPR Ratings
[Total: 13 Average: 4]
NOTE: BEFORE INVESTING DO YOUR OWN RESEARCH. WE ARE NOT DEALING IN THE SALE PURCHASE OF PROPERTIES.