CPR Ratings


As per Location
The Indirapuram Habitat Centre is situated in a very prime location of the Indirapuram, Ghaziabad, It's 4 sides open plot, all side are wide roads. It's surrounding a huge rich urban population. It is just one Kilometer far from National Highway 24, it is adjoining to Swarn Jayanti Park. So the location of the Indirapuram Habitat Centre is excellent. Google Route Map, Indirapuram Habitat Center
Possession | Construction Update
The phase one of the Indirapuram Habitat Centre, the project is in the service since 2016, and the second phase is under construction. The promised date of delivery/possession of the second phase was in the year of December 2017. However, as of now, the phase second construction has been moving at a snail's pace. And the possession of the second phase is uncertain, undefined. The phase-2 of Indirapuram Habitat Centre was sealed by GDA in October-2017, due to illegal construction and non-payment. Now builder trying to demolish over constructed floors of this project. The phase-II of Indirapuram Habitat Centre can be delayed for more couple of years or even more.
Products & Developer
The Indirapuram Habitat Centre (IHC) is a mixed land use project/property. It is situated in the posh location of Vaibhav Khand, Indirapuram. It is developed by the Victory Group. It's a 13-acre leasehold property.
The land use of The Indirapuram Habitat Centre is 20% Commercial, 30% Recreational, and 50% Socio-cultural.
Advantages | Good Factors
The Indirapuram Habitat Centre is a project offering the perfect integration of retail, commercial and hospitality in a single compound. The project is appealing not just from a design and concept perspective but the blueprint reveals that it would be functionally attractive too. The project dubbed as "Indirapuram Habitat Centre" will have four different sections to it namely the Hospitality, Business first, Leisure and Entertainment. The design is set to lean towards the contemporary makes making it a premier locale for the desired few.
The Indirapuram Habitat Centre is one of the finest places for shopping, fine dining, fun, masti, and entertainment in Ghaziabad. It is the finest place where you can spend your leisure time with family and friends. There are wide corridors for walking and proper sitting arrangements. There are enough parking spaces in front of the commercial complex and in the basement. The Indirapuram Habitat Center is perfectly maintained. So there is no doubt that this commercial property is very good for investment purposes.
The Indirapuram Habitat Centre is the right choice of investment for those who are looking for ROI in the next year or so. They can get the real appreciation of value for resale in a couple of years.
A half portion of the Indirapuram Habitat Centre is ready for use, and already some big brands now operating their retail stores here, like The Apple, Hera Sweets, Raymond, Woodland, Park Avenue, Decathlon, BlackBerry. KFC, The Radars Cafe, the Westside and Pizza Hut etc.
This property the Indirapuram Habitat Centre has enough space for parking vehicle
The Indirapuram Habitat Centre is very well connected to the multiple public transportation facilities and other civic facilities.
The overall layout design of the Indirapuram Habitat Center is excellent, the quality of construction is also good.
REVIEW VIDEO INDIRAPURAM HABITAT CENTRE
Commercial Real Estate Project Investment Criteria Table
MUST REQUIRED FACTORS
ACTUAL FACTS-INDIRAPURAM HABITAT CENTER

GRADING

Urban Rich Gentry

Upper Middle Class, Middle Class, Urban Poor. Within walking distance, several Several group housings such as ATS, Saya, Shrishti, Vista, Krishna Apra Garden, Shipra Sun City, Express Garden, Assotech Windsor Park, Aditya, Orange County, Shipra Vista, SPS Residency, Parshvanath, etc
A1

Prime Location

PLATINUM
A1
Connectivity
5-Minute drive from- NH-24 Highway.
10-Minute drive from- Vaishali, Vasundhara, Sector 62-63 Noida.
Nearest Metro Station 10-Minutes drive (Electronics City, Sector-62)
Domestic Airport-11Km (Hindon Airport)
A1

Layout Design

Grand ceiling heights, full of vigor and vitality, excellent layouts, wide corridors, proper sitting & walking arrangements, highly visible retail
A1

Multiple Entries

Yes More Than 6 Entries
A1
Visibility
Highly visible, 4-side open corner property, very wide frontage
A1
High-Density population
Within walking distance, more than 50-Thousand Flats and 2-Lakh urban rich people and can denser more in upcoming years.
A1
Youthful Footfall

Yes

A
Public Security
Police Station -10-Minute
Fire Station 10-Minute
A
Industrial Area
Within 3-Km
A
Urban/Civic Facilities
Maximum facilities available
A
Developers Credibility

Zero

C
Price Comparison
competitive price
A1
Competitors
A few competitors within a radius of 1-KM
B

Expected ROI

6% to 12% Annually
A1
Drawbacks | Bad Factors
Nowadays, the developer of the Indirapuram Habitat Centre project is trying to sell their first floor and the second-floor shops as commercial shops, as we say above that this property land use is not 100% commercial, only the ground floor is commercial, so invest carefully.

This project is some legal issues also, so before investing in the Indirapuram Habitat Centre check all legal documents related to this property.
Indirapuram Habitat Centre at a Glance
FAMOUS NAME
IHC (Indirapuram Habitate Center)
PRODUCTS
Feminine Products: Artificial & Original jewelry, All type of Sarees, Ladies fashion wears, Casual Footwear, Traditional Attire, Lehengas, Chunni, Home Furnish Items, Designer Lingerie, Makeup Articles, Jense Paint, Shirt, T-Shirts, Frock, Middies, Sarara, Night Suites, Kids Wear, Art & Crafts material, Embroidery Material, Sports goods & wears and many more.

Men Products: All Products.

Food Items: Fine dining, Sweets, Beer Bars, Drinks, etc

WHAT TO DO
Shopping, Walking, Eating & Drinking
NOT TO DO
???
BRANDS
Apple, Blackberry, Tata, Bata, Decathlon, Hera Sweets, Monarch Resturant, periphery furniture, Healthkart, Levis, Westside, Reliance Trends, Baggit, Baskin Robbins, Manayavar, Raymond, VIP Lounge. Archies & many more
WEEKLY OFF
No
TIMINGS
Moring 10-AM to 11-PM Nights
BEST TIMES FOR SHOPPING
Full Day
Advice
If anybody wants to invest in this project's commercial retail shops, we advise choosing the only ground floor shops, because legally only the ground floor is for commercial use. All other floors, like the first floor and the second floor are not commercially approved. According to GDA (Ghaziabad Development Authority), the first floor and second-floor land use are Recreational and Sociocultural.
Our advice, avoid completely to invest in the 2nd phase of Indirapuram Habitat Centre.
These days developers of the Indirapuram Habitat Centre, offering many attractive schemes to customers to invest in this project, like the 12% assured return, lease guaranty, and other greedy payment plans.
That builder/project who offers this kind of investment offers is not in the category of secure investment, as our experience most assured return properties are the investment of loss.
Do not put your hard-earned money in the builder's seduction, assured return & lease guaranty properties are always an investment of risk. So invest wisely.
Basically, the assured return & lease guaranty is nothing, the real estate developers sell their low money property at a very higher price and return your hard-earned money in the name of the assured return to you in the form of EMI. Actually, they are making you fool.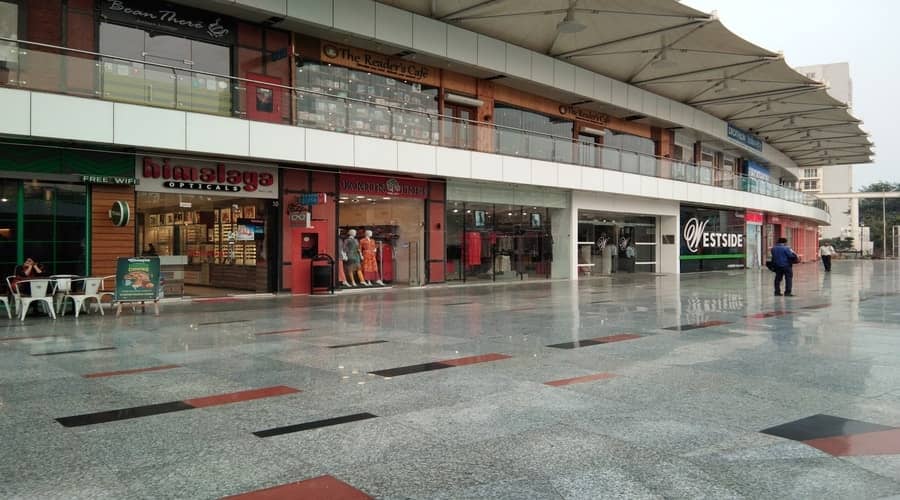 Builders Profile | Track Record 
 
PREDECESSOR
Showman Clubs and Inns Private Limited, Indirapuram Habitat Centre Private Limited, Victory Infratech Private Limited
FOUNDED
2002
FOUNDERS
Pramod Goel
KEY PEOPLE
Pramod Goel
COMPANY | PROMOTERS
Victory Infra
PRODUCTS
Shopping Malls, Hotels, Leisure & Hospitality, Retail, Apartments
AREA SERVED
Delhi-NCR (Delhi, Noida, Greater Noida, Ghaziabad)
PROJECTS COMPLETED
A half portion of Indirapuram Habitat Center
PROJECTS ONGOING
Indirapuram Habitat Center Phase-2
PROJECTS UPCOMING

 

DELIVERY TRACK RECORD
Very Poor
NET WORTH
STRENGTH
COMMITMENT
Zero
RISK
Delay possession, Investment can be stuck
DEBT
Yes
LITIGATION 
Facing unfair trade practice charges in Indian courts
OFFICE ADDRESS
Corporate Office
D1, Sector-3, Noida (U.P) 201301, Phone: +91- 9015 202 202, Email: ihcsales@victoryinfra.com
BUILDER CATEGORY

BRONZE
Price | Lease Price
Indirapuram Habitat Center retail shops, studio apartments sale & lease price starts at approx:-
| | | | |
| --- | --- | --- | --- |
|   |   |   |   |
| FLOOR | SIZE (Sq Ft) | PRICE (PSF) | LEASE PRICE (PSF) |
| Ground Floor | 300-10000 | 28,000-30,000 | 150-200 |
| First Floor | 300-10000 | 19,000-21,000 | 90-120 |
| Studio Apartments | 595 | 40/- to 50/- Lakh | 20,000-25,000 PM |
| | | | |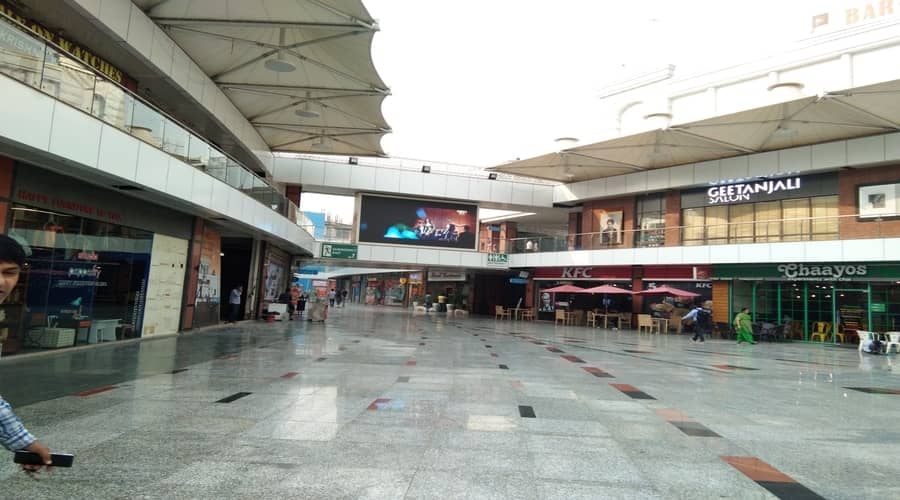 Conclusion
The property investment is a huge step and it involves a lot of money. It is therefore important that you review the pros and cons and weigh them before reaching a decision. As for the Indirapuram Habitat Centre property from the Victory Group is concerned, despite being multi-use one of its kind project, that while investing in this property check all legal documents related to the property.
The Indirapuram Habitat Centre is very good for retail business startups.
So we advice that investment at the Indirapuram Habitat Centre, ground floor, ready to move, commercial retail shops are good.
If anybody invests in Indirapuram Habitat Centre, ready to move, ground floor commercial retail shops he may get a minimum of 5 to 6% annual return.
[Total: 6 Average: 3.8]
NOTE: BEFORE INVESTING, DO YOUR OWN RESEARCH