CPR Ratings


As per Location
WTC, Greater Noida is situated in the Tech Zone 4, Yamuna Expressway, Greater Noida, Uttar Pradesh, India. The Tech Zone-4 is a  flop location of Greater Noida. This commercial property is not easily approachable to the public.
There is no urban population is living nearby this project. There is no public transport and other civic facilities available for this location of Tech Zone-4. The WTC Greater Noida has no advantage of Yamuna Expressway.
It is too far from residential areas of Greater Noida, can say it's an Isolated location. So can say that the location of the World Trade Centre (WTC), Greater Noida is not very impressive.
Possession
The phase one of the World Trade Centre (WTC), Greater Noida project is in the service since 2016, and the second phase is under construction. The promised date of delivery/possession of the complete project is in the year of December-2024.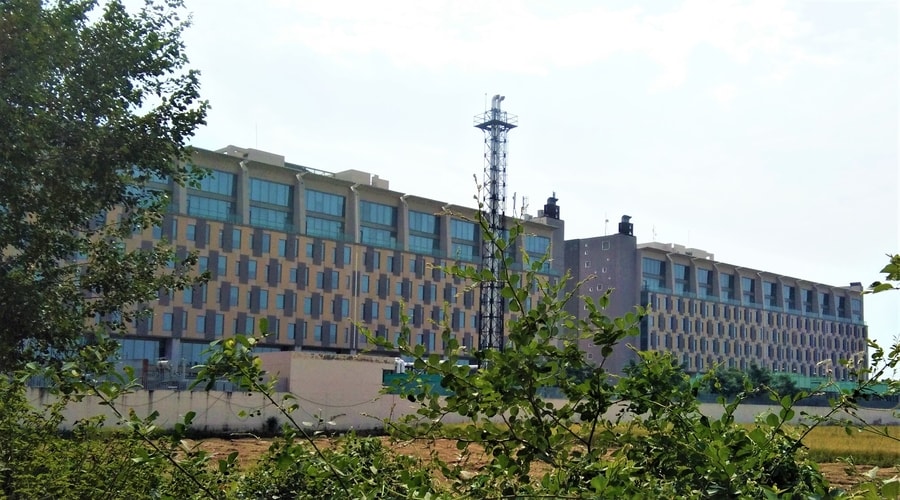 Key Point | Advice
The sale price of IT-office space and other products of the WTC Greater Noida are on the very higher side. If we compare the IT-office space price among other reputed commercial properties/projects of Noida Greater Noida Expressway, then we find that the price of WTC is higher approx INR Rs 2000/- per square foot.
For IT-Office space investment, sector 142, 132 and sector 90, Noida-Greater Noida Expressway is the much better location in compression of WTC, Tech Zone-4 Greater Noida.
These days developer of the World Trade Centre (WTC), Greater Noida offering many attractive schemes to customers to invest in this project, like the 12% assured return, lease guaranty, and other greedy payment plans.
That builder/project who offers this kind of investment offers is not in the category of secure investment, as our experience most assured return and lease guaranty properties are the investment of loss. Do not put your hard earned money in the builder's seduction, assured return & lease guaranty properties are always an investment of risk. So invest wisely.
Basically, the assured return & lease guaranty is nothing, the real estate developers sell their low money property at a very higher price and return your hard earned money in the name of the assured return & lease guaranty to you in the form of EMI. Actually, they are making you fool.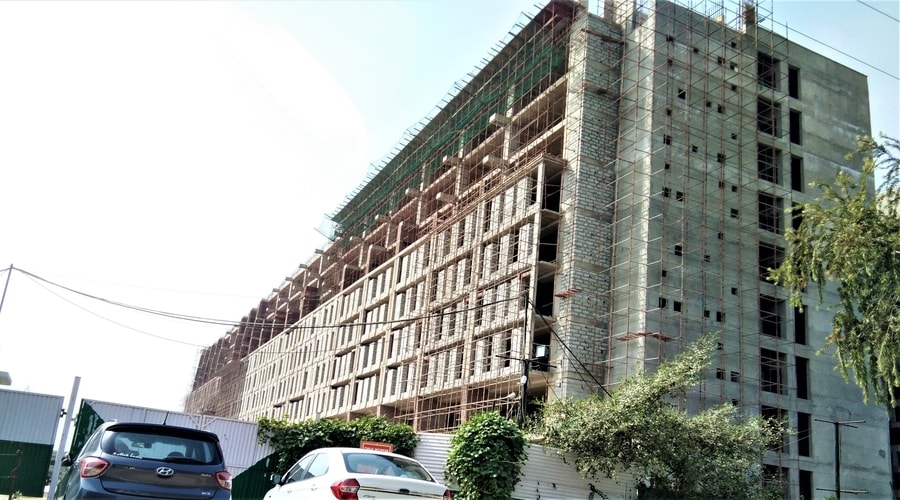 The Greater Noida is a well-planned city. There are so many well planned residential townships, flats, societies, Schools, colleges, and universities, but there is a lack of industries, manufacturing units, and other business industries.
There is a lot of hooliganism in the Greater Noida that's why it is difficult to do business here. We can say that the Greater Noida is no gentlemen's land.
The maximum residential societies/flats are vacant or low population density and most of these are colleges' students. At present, the Greater Noida has become an education hub.
The Advant Navis business park, Logix Technova and under construction Alphathum & ATS Bouquet is the much better project/location of Noida Greater Noida Expressway for investment in comparison of the World Trade Centre,(WTC) Greater Noida.
Drawbacks | Bad Factors
The Tech Zone-4, of Greater Noida and Noida Expressway, has several ready to move and under construction, IT-Park projects/properties. Actually, there is a big gap in demand and supply. The supply of the IT-Office space type projects/properties in Noida Greater Noida Expressway is very high, but demand is very limited. So the investment in the WTC, Greater Noida IT-office space and Quad, Studio Apartments may not very fruitful.
The public transport facilities and other civic facilities to the WTC, Tech Zone-4 Greater Noida is very poor or can say there are no public transport facilities available.
Advantages | Good Factors
The investment in virtual office space is good if the actual lease done by the owner to the actual user.
World Trade Centre (WTC), is approved by the Greater Noida Industrial Development Authority, so there is no legal hassle to invest in this property.
Products & Developer
The World Trade Centre (WTC) Greater Noida is under developing by the WTC Noida Development Company Private Limited, Sunworld Developers Private Limited & Viridian Red Group. It's a commercial property. This project is consists of IT-Office Space, Virtual Office Space, Lockable Office Space & Quad Studio Apartments, etc.
Builder Profile | Track Record
 
PREDECESSOR
August Residency Private Limited
FOUNDED
2018
FOUNDERS/DIRECTORS
Jaspreet Singh, Ashish Kumar Dey, Sherif Muin Khan, Sachin Kumar Hui
COMPANY /PROMOTER
WTC Noida Development Company Limited
AREA SERVED
Delhi, Noida, Greater Noida, Gurgaon, Chandigarh, Gift City Gujarat
PROJECTS COMPLETED
WTC Greater Noida (Phase-1 Completed)
PROJECTS ONGOING
WTC Noida CBD starts in 2018

WTC Chandigarh– starts 2015 -till date not completed

World Trade Center – GIFT City- starts 2015-till date, not completed

DELIVERY TRACK RECORD
very poor, delay possession, long wait
NET WORTH
STRENGTH
COMMITMENT
Zero
RISK
Delay completion, bank & Noida authority dues, Project can be stuck
DEBT
Bank Loan, Mortgage with NBFC
LITIGATION 
default complaints

BUILDER CATEGORY

BRONZE
Price | Lease Price
WTC, Greater Noida IT-Office space & Quad Studio Apartments sale price start at approx:-
| | |
| --- | --- |
| UNIT TYPE | PRICE (PSF) |
| IT-Office Space | 6500 |
| Quad Studio Apartments | Updating soon |
| | |
The price is already on the higher side and there is hardly any chance of early growth.
Conclusion
Profitable resale in assured return property/projects takes a very long time, can say minimum 10-years or even more. There are several examples of flop assured return projects In Delhi-NCR. Actually, assured return and pre-leased guaranty payment plans are the trick of fundraising by fooling the public.
Friends, understand the investment of WTC, that you have given your money to the builder on interest, you will get your interest in the format of assured return and lease guaranty for some time, but the principal amount will not be returned. And when you will need your principal amount you will hardly get any customer to buy your WTC property at the desired price.
The investment of WTC Greater Noida may take a very long time to grow. So Invest carefully
[Total: 2 Average: 1.5]
NOTE: BEFORE INVESTING, DO YOUR OWN RESEARCH