CPR Ratings


As per Location
The Sapphire Eighty Three is located on the 130-ft wide main road, of sector 83 Gurrugram. The project has a royal elevation design. Sapphire Eighty Three is easily accessible nearby sector residents.
Indira Gandhi International Airport is just 33-minutes drive via NH-48 & Huda City Center metro station is a 25-minutes drive from the Ameya Sapphire Eighty Three.
Prominent institutions & schools are in the closest proximity such as Delhi Public School, DPS Gurugram, St. Xavier's High School, MatriKiran High School, Indraprasth Institute Of Aeronautics, INDIAN SCHOOL OF HOSPITALITY, etc. Major hotels such as the Hyatt Regency Gurgaon, AapnoGhar are also in close proximity.
Ameya Sapphire Eighty Three is the just 5-minute drive from the NH-8 & Dwarka Expressway.  the project is in the central location os several high-rise residential societies. Overall It's an ultimate location project.
Possession
The Sapphire Eighty is in the service since the year 2018.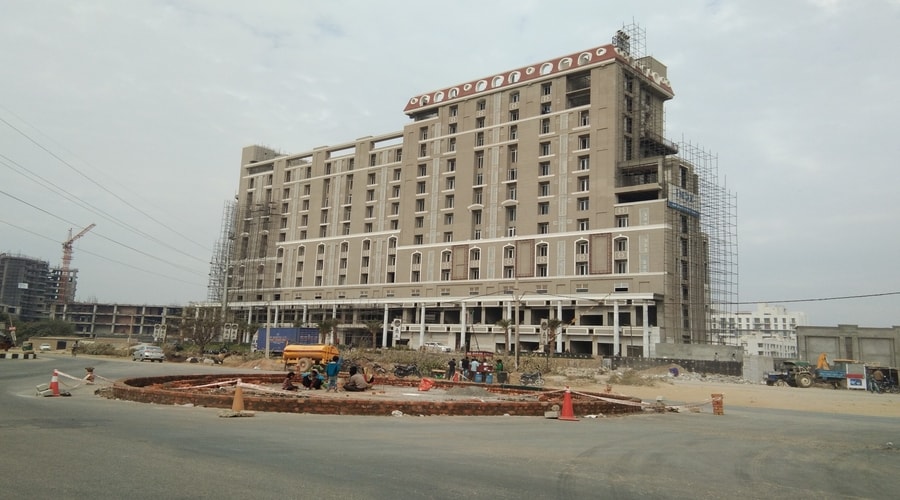 Advantages | Good Factors
The Sapphire Eighty Three is a project offering the perfect integration of retail, commercial, hospitality, and Entertainment in a single compound. The project is appealing not just from a design and concept perspective but the blueprint reveals that it would be functionally attractive too.
The ground floor commercial retail shop of this project is properly visible and looks like the high street open market, especially the main road facing retail shop, so the investment in the ground floor main road facing shops can give excellent returns in future.
As we Analyze that the location and layout design of the Sapphire Eighty Three is very impressive. The project has a wide frontage, and properly visible from NH-8, Dwarka Expressway, and nearby residential sectors.
Sapphire Eighty Three is surrounded by several urban rich residential societies such as Vatika Gurgaon-21, Vatika Lifestyle Homes, Vatika City Homes, Vatika India Next Plots, Vatika Boulevard Residences, and Heights, Vatika The Seven Lamps, Vatika Signature Villas, Bestech Park View Grand Spa, Vipul Lavanya Apartments, and Antriksh Heights, etc. Which is very good sign for commercial investment.
The sector 83 and 82 is high-density population area. There are more than 10-thousand flats and more than 40-thousand urban rich residential populations, which is also a very good sign of commercial property investment i.e Sapphire-83.
As we aware that entire Dwarka Expressway, New Gurgaon development work is dead slow, but sector 83, 82, 84 and sector 85 is properly connected to the NH-8 and main Gurgaon area. The public transport facility and other civic facilities are in better condition than the other sectors of the Dwarka Expressway. So the investment in the Sapphire Eighty-Three retail shops & serviced apartments is good.
The Sapphire Eighty Three is a places within a city are designed to become the center of its life where people love to flock in without a second thought, always want to stay close to, navigate the region and sometimes even measure the entire city through it.
There is a proper parking space for stakeholders and visiting guests. The Sapphire Eighty Three is GMDA (Gurugram Metropolitan Development Authority) approved, so there is no legal hassle in this project.
Advice
The Sapphire Eighty Three is the right choice of investment for those who are looking for ROI in the next year or so. They can get the real appreciation of value for resale in a couple of years.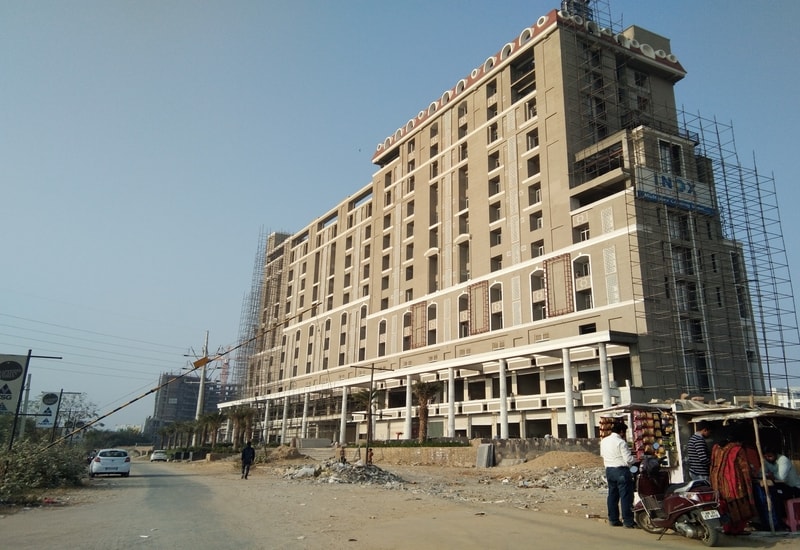 Products & Developer
Sapphire Eighty-Three commercial project is developed by the Ameya Group. The project is consists of commercial retail shops. food courts, fully furnished, serviced apartments, entertainment, and multiplex, etc.
Builder Profile
Ameya Sapphire is a very reputed builder of Delhi NCR. He has successfully delivered several A-class commercial projects in Gurgaon/Haryana area.

The construction quality and maintenance of his delivered project are highly appreciable. So the investor can invest without any hassle.
Price | Lease Price
Ameya Sapphire Eighty-Three retail shops & Serviced Apartments are available for sale and resale, price approx:-
| | | |
| --- | --- | --- |
| FLOOR | SIZE (PSF) | PRICE (PSF) |
| Ground Floor | 395-600 | 11,0000- 21,000 |
| First Floor | 395-600 | 8000-12,000 |
| Serviced Apartments | 688 | 8000-9000 |
Price is reasonable for investment.
Conclusion
The Sapphire Eighty Three is good for retail business startups.
The investors and retail business startups may get more than 5% per annum returns from their investments in Ameya Sapphire-83.

The serviced apartments of Ameya Sapphire Eighty-Three can be a good investment option if they are pre-leased to any reputed hospitality brand.
NOTE: BEFORE INVESTING DO YOUR OWN RESEARCH