CPR Ratings


As per Location
The Chandigarh Citi Center is situated at VIP road Zirakpur Chandigarh. Chandigarh international airport is just 20-minutes drive from Chandigarh Citi Center. The Chandigarh Citi Center is right in the middle of high-density population area of VIP Road.
The Chandigarh Citi Center is very well connected to multiple public transpiration facilities and other civic facilities. Overall, Chandigarh Citi Center is an excellent location project.
Possession | Construction Update
Chandigarh Citi Center is in the services since the year 2019.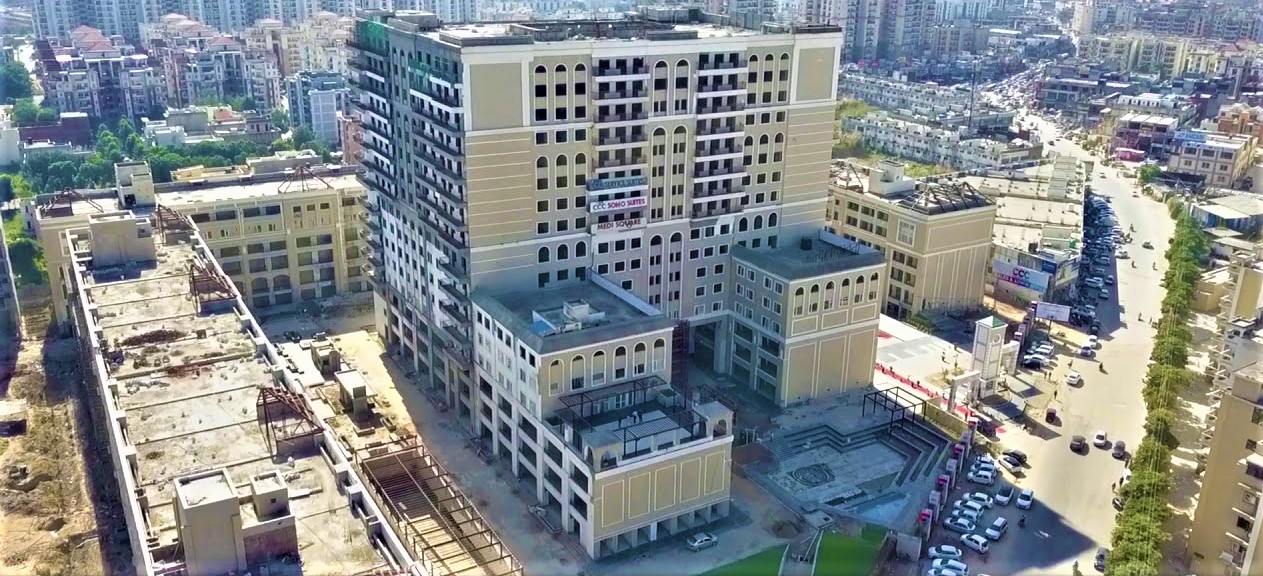 Drawbacks | Bad Factors
Despite the Chandigarh Citi Center is an approachable location project but the layout design of retail space is not very impressive. The project has an E-shape layout. Maximum E-shape layout design commercial complex is not working fine. Overall, according to us, the layout design is not very impressive. 
Gazing at the primary structure of Chandigarh Citi Center does not feel magnificent. The main entrance is also not very attracting. Despite the project has multiple entries and exit points.
Maximum Mall or Mall type properties are not the good and safe investment options in Chandigarh area. The maximum investors who invested in Mall type properties are in 99% loss.
Actually, the Malls which are up for sale get defective. Only those Malls are working fine which has at least 75% stake for lease otherwise all other Mall type properties are the investment of 99% loss.
These days developer of the Chandigarh Citi Center, offering some attractive schemes to customers to invest in this project, like the 9 years lease guaranty, and other greedy payment plans.
The lease guaranty plan is a marketing trick to making fool to innocent investors. Actually, there is not 100% proof of lease guarantees.
That builder/project who offers this kind of investment offers is not in the category of secure investment, as our experience most pre-leased guaranty properties are the investment of loss.
Do not put your hard-earned money in the builder's seduction, assured return & lease guaranty properties are always an investment of risk. So invest wisely.
Basically, the pre-lease guaranty is nothing, the real estate developers sell their low money property at a very higher price and return your hard-earned money in the name of the monthly rent to you in the form of EMI. Actually, they are making you fool.
Actually, assured return and pre-leased guaranty payment plans are the tricks of fundraising by fooling the public.
Advice
The serviced apartments can be a good investment option if actually, they are pre-leased to any reputed hospitality brand.
Advantages | Good Factors
The VIP Road of Zirakpur is a high-density population area. There are more than 1-Lakh urban rich residential population and can denser more in upcoming years. Which is a very good sign for commercial property investment.
The project has proper parking spaces for visiting guests and stakeholders.
Products & Developer
The CCC (Chandigarh Citi Center) is developed by the Citi Centre Developers. The project is consists of retail shops, office space, serviced apartments, medi suites multiplex, etc.
Builder Profile
The Citi Centre Developers has a good market reputation in Chandigarh real estate market.
Price | Lease Price
Chandigarh Citi Center retail shops, office spaces,  servicesd apartments,  medi suties, multiplex price starts at approx:-
| | | |
| --- | --- | --- |
| UNIT TYPE | PRICE (PSF) | LEASE PRICE (PSF) |
| Medi Suites | 6500-7500 | |
| Office Space | 6000-7000 | 35-50 |
| Retail Shops | 9000-12,000 | 40-50 |
| | | |

Conclusion 
For investment at the VIP Road. It is better to find out some good layout design commercial projects.
NOTE: BEFORE INVESTING, DO YOUR OWN RESEARCH