CPR Ratings


As per Location
AIPL Joy Square is a 4-side open corner property with maximum visibility to passers from sector 63A ,63 and sector 62 residents. But at present, the project is in a low-density population area.
The sector 63A of Gurugram is an under developing sector. At present, infrastructure and other civic facilities are in poor conditions.
Possession | Construction Update
The AIPL Joy Square project is under construction. According to several real estate portals and builder the promised date of delivery/possession of the project is in the year of July-2021.  But the RERA possession date is December-2022. RERA Registration No 259 OF 2017.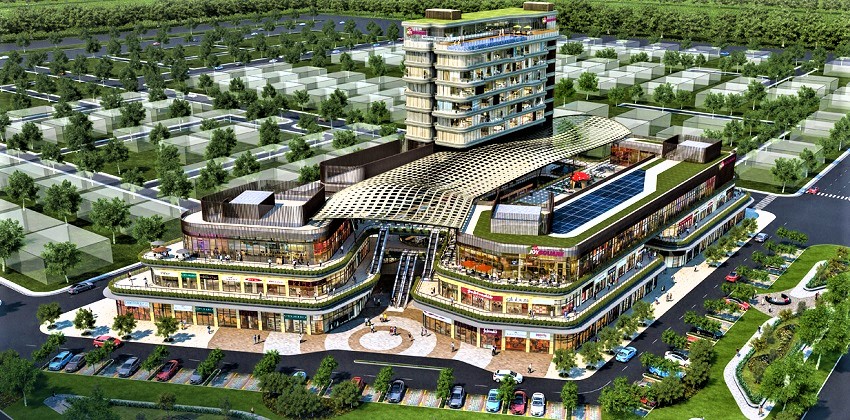 Drawbacks | Bad Factors
Actually, sector 63A-Gurgaon is a low-density population area, and low density is good for the living but not for commercial property investment. There are a few residential group housing projects such as Sunrays Heights etc.
Adjoined sector 63, and sector 60 is also low-density population area, and there are already several ready to move and advances stage under construction commercial projects such as Baani City Center, Bani Ikon Tower, Paras Trinity, BPTP Centra One, Era Casa Picasso, EMAAR-MGF Commerce Park & Adani Bramha Miracle Mile, etc. Which are creating commercial property investment competition at this location.
Actually, all the above said commercial projects are within 1-Km radios, and all the above-said projects creating investment competition at this location. After completion possession, investors may face a very tuff competition for selling or leasing their retail shops, office space, serviced apartments and other products at this location.
The AIPL Joy Square even not get much benefits from the adjoined high-density population of sector 62  Gurgaon. Because there are already several good location commercial projects such as AIPL Business Club, Imperia Mindspace, Pioneer Urban Square, Pioneer Hi-Street, Splendor Epitome Work n Stay, etc is sufficient to cater to commercial services.
The construction and possession of this project depend on the sale of shops/space, so the project may be the delay.
Key Points
These days developer of the AIPL Joy Square, offering many attractive schemes to customers to invest in this project, like the 11% assured return, lease guaranty, and other greedy payment plans.
That builder/project who offers this kind of investment offers is not in the category of secure investment, as our experience most assured return and lease guaranty properties are the investment of loss.
Do not put your hard earned money in the builder's seduction, assured return & lease guaranty properties are always an investment of risk. So invest carefully.
Basically, the assured return & lease guaranty is nothing, the real estate developers sell their low money property at a very higher price and return your hard earned money in the name of the assured return & lease guaranty to you in the form of EMI. Actually, they are making you fool.
Advantages | Good Factors
The AIPL Joy Square is a 4-side open property. The project is properly visible and walkable. The layout design of AIPL Joy Square is design for maximum visibility. The project has good elevation design. The project has multiple entries and exit points.
All the ground floor & First Floor shops are perfectly designed for maximum visibility. The layout design of the Serviced Apartments/Studio Apartments is also very impressive. The Serviced Apartments is well furnished and designed to meet out A-class hospitality business. The project has a proper parking space for stakeholders and visiting guests.
The investment in serviced apartments can be a good investment option if they pre-leased to any reputed hospitality brand.
Products & Developer
The AIPL Joy Square is under developing by the AIPL builder (Advance India Projects Limited)  The AIPL Joy Square consists of commercial retail shops. Food courts, Serviced Apartments, and entertainment facilities, etc.
Builder Profile
AIPL builder has a good market reputation in the real estate industry.  He has successfully delivered several commercial projects in Delhi-NCR.
Advice
The prices won't very much hike at least for a couple of years because of the huge unsold commercial property on the Golf Course Extension Road sectors.
For a small investor, it's better to go for small residential sector markets and visible/pickup road facing ground floor retail commercial shops in a high-density residential area. If anyone wants to invest in the Golf Course Extension Road commercial properties we advice prefer ready to move projects.
The AIPL Joy Square is probably not the right choice of investment for those who are looking for ROI in the next year or so. Given the doubts of early market appreciation, there may not be a real appreciation of value for resale in a year.
Price | Lease Price
AIPL Joy Square retail shops & office space are available in sale and re-sale
FLOOR
SIZE (SqFt)
PRICE (PSF)
Ground Floor
500-5000
16700
First Floor
250-2000
10700
Second Floor
250-1500
8350
Food Court
400-1000
9000
Studio Apartment
693
7575
Other Charges Extra *
Conclusion
Profitable resale in assured return property/projects takes a very long time, can say minimum 10-years or even more. There are several examples of flop assured return projects In Delhi-NCR. Actually, assured return and pre-leased guaranty payment plans are the tricks of fundraising by fooling the public.
The investment in AIPL Joy Square may take a very long time to grow. So invest carefully.
NOTE: BEFORE INVESTING DO YOUR OWN RESEARCH.