CPR Ratings


As per Location
The Wave Galleria is the first commercial complex while you entering from the NH-24 highway Ghaziabad into the Wave City. It's a corner property. The project is easily visible and walkable to nearby residents. The project has a good location but at present, there is a lack of residential population.
Possession | Construction Update
Wave Galleria project is under construction. The promised date of delivery/possession was set for the year of December-2018. However, as of now, the project has been moving at a snail's pace. And to see the slow construction of the Wave Galleria and other residential group housing projects of the Wave City township, the project may be the delay for more couple of years.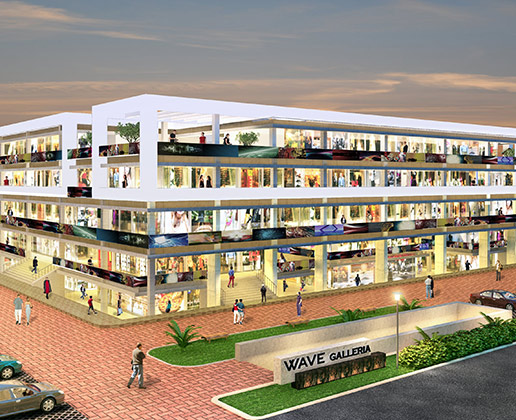 Drawbacks | Bad Factors
The development of Wave City Township is very slow. At present, there is no residential population, and without residential poplation, there is no mean of commercial property development/investment.
As we analyze that there are almost very slow construction activities in all under construction real estate projects of Wave Infratech group in Delhi NCR.

Maximum Mall or Mall type properties are not the good and safe investment options in the Ghaziabad, Noida and Greater Noida area. The maximum investors who invested in Mall type properties are in 99% loss.
Actually, only a few Malls is running fine in Ghaziabad, Noida and Greater Noida area such as Shipra Mall, GIP Mall, DLF Mall of India, etc otherwise all other Mall type properties are the investment of 99% loss.
The Wave Infratech builder is not a committed builder in terms of construction and possession. Maximuml commercial and residential projects delivered by this developer till date, not completed in the set time frame.
The Wave City township has been under construction since last 12 years, nobody knows when it will be complete.
At present, there are no public transport facilities available to the Wave Galleria.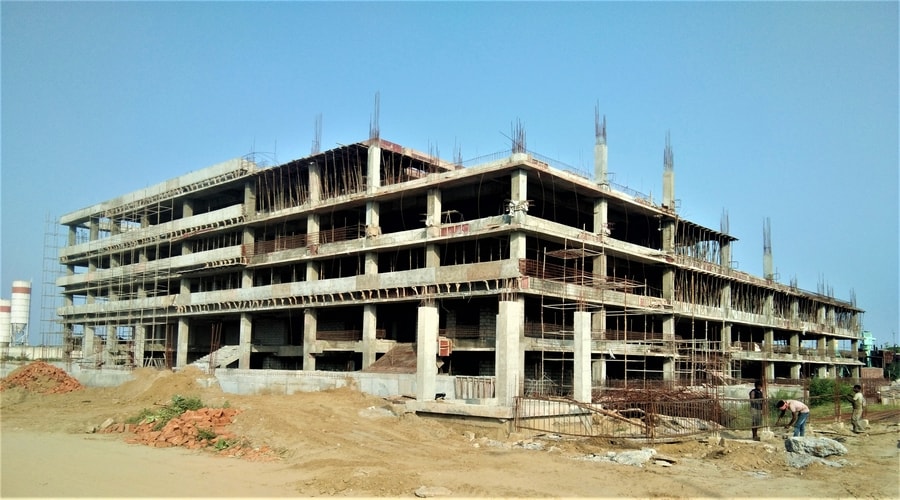 Key Point
Suppose the developer of the Wave Galleria Mall hanover the possession of this project in the set time frame or on the before set time frame, even then investors will not get benefit from this project, because at present there is no residential population.
The property is best suited if you are willing to hold onto a longer term for returns as it would take a couple of more years (or even more) for completion of the property and the market to appreciate in the locality. As for the location of the property is concerned it is a prime locality with all required amenities located within the township. And this is subjected to the early settle down of the population.
It is probably not the right choice of investment for those who are looking for ROI in the next year or so. Given the doubts surrounding the possession date, there may not be a real appreciation of value for resale in a year. In fact, investors who are trying to make a sale of their property in the Wave City are now struggling to reach their initial investment. Despite having brought their prices down, there aren't any takers to buy these properties.
WAVE GALLERIA VIDEO

Advantages | Good Factors
Wave Galleria Commercial Complex is properly visible to all passers from connecting roads of Wave City, sector-3, the Kingswood Enclave. This project is located in between high-rise residential flats and independent villas of Wave City Sector-3 residential.
The ground floor commercial retail shop of this project is property visible, especially the main road facing retail shop, so the investment in the ground floor main road facing shops can be a gives good returns.
Products & Developer
Wave Galleria is a part of the residential township Wave City, NH-24, Ghaziabad. Wave Galleria is situated in the sector-3, Kingwood Enclave of the Wave City Township. This project is under developing by the Wave Infratech. It's a commercial property. This project consists of commercial retail shops office spaces and food courts. It's a Mall type property.
Builders Profile  | Track Record
 
PREDECESSOR
Chadha Infrastructure Developers Private Limited
FOUNDED
2008
FOUNDERS
Gurdeep Singh (Ponty) Chadha
KEY PEOPLE
Harmandeep Singh Kandhari, Manpreet Singh Chadha
COMPANY | PROMOTERS
Wave Infratech Private Limited
PRODUCTS
Commercial offices, Shopping Malls, Hotels, Leisure & Hospitality, Retail, Multiplexes
AREA SERVED
Ghaziabad, Noida, Chandigarh
PROJECTS COMPLETED
Wave Silver Tower
PROJECTS ONGOING
Noida:- Wave City Centre (

Wave Metro Mart

,

Wave Livork

,

Wave High Street Shop Condominiums

),

Wave One


Ghaziabad: Wave City
Greater Mohai:- Wave States
PROJECTS UPCOMING

 

DELIVERY TRACK RECORD
Very Poor
NET WORTH
STRENGTH
COMMITMENT
Zero
RISK
Delay possession, the investment can be stuck, long wait
DEBT
Yes
LITIGATION 
Facing Unfair trade practice charges in Indian courts
OFFICE ADDRESS
Corporate Office
Wave Infratech Pvt. Ltd.
C – 1, Sector – 3, Noida – 201301, (U.P), Tel: +91-120-4180500, eMail: customercare@waveinfratech.com
BUILDER CATEGORY

BRONZE
Price | Lease Price
Wave Galleria retail shop & office price start from approx:-
| | |
| --- | --- |
| FLOOR | PRICE (PSF) |
| Lower Ground | 7800 |
| Upper Ground | 8000 |
| First Floor | 6600 |
| Second Floor | 4500 |
| Third Floor | 4250 |
| Office Space | 4000 |
The price is reasonable for investment.
Also Read : Review : Investment in Wave Metro Mart, Retail Shops, Sector 32, Noida, Loss or Profit
Also Read : Review : Investment in Wave High Street Shop Condominiums, Noida, Loss or Profit
Also Read : Review : Investment in Wave One, Sector 18, Noida, Loss or Profit
Also Read : Review: Investment in Wave Silver Tower, Sector 18, Noida, Loss or Profit
Conclusion
After analyzing all the above facts that the investments in the Wave Galleria retail shops may take a very long time to grow. So invest carefully.
[Total: 2 Average: 1.5]
NOTE: BEFORE INVESTING, DO YOUR OWN RESEARCH