CPR Ratings


As per Location
Ramakrishna Techno Towers is located in Venuzia Road, Kaza Guntur, Andhra Pradesh. The project is adjoining with the Acharya Nagarjuna University Campus.
At present, there is a lack of urban population near the Ramakrishna Techno Towerz commercial project to avail commercial development facilities and without urban population, there is no mean of commercial property investment. And in this considerness, the location of Ramakrishna Techno Towerz is not very impressive.
Possession | Construction Update
The Ramakrishna Techno Towerz Business Park is under construction.  According to the builder and several real estate portals the promised date of delivery is set for the year of December-2020. But according to RERA possession date is 29th September 2023. RERA Registration No P07120070035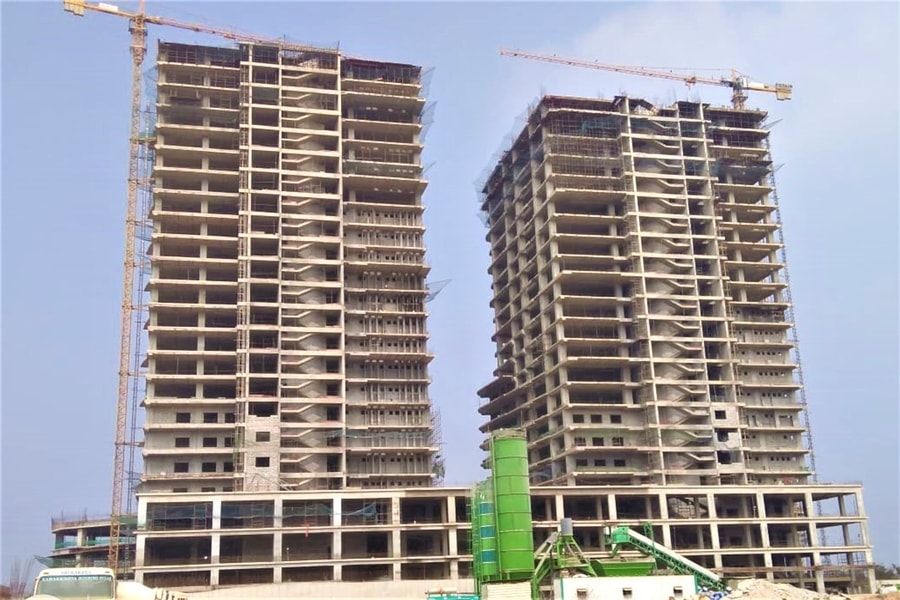 Drawbacks | Bad Factors
Actually, at present Kaza is an isolated location of Guntur district. The Kaza is in the primary stage of development. There is a lack of urban rich residential population can say the Kaza is a low-density population area. and low density is good for a living but not for commercial property investment.
The public transportation facilities and other civic facilities are very limited to Ramkrishna Techno Towerz. Actually, at present, there is no need for retail space and office space projects in this area because there is a lack of employment and industries. And there is no urban rich population to avail of these facilities.
The construction and possession of the project may depend on the sale of shops/space, so the project may be the delay.
Commercial Real Estate Project Investment Criteria Table
MUST REQUIRED FACTORS
ACTUAL FACTS-RAMAKRISHNA TECHNO TOWERZ

GRADING

Urban Rich Gentry

At present, very little population
C

Prime Location

BRONZE
C
Connectivity
Limited public transportation facilities
C

Layout Design

Properly visible retail, International standards office space
A

Multiple Entries

Yes
A
Visibility
Average
B
High-Density population
A few residential populations
C
Youthful Footfall

No

C
Public Security
Police Station -updating soon
Fire Station -updating soon
C
Industrial Area
updating soon
Urban/Civic Facilities
A few
C
Developers Credibility

SILVER standard Developer

B
Price Comparison
Little bit high
B
Competitors
No competitors
A1

Expected ROI

May takes very long time
D
Products & Developer
Ramakrishna Techno Towerz commercial project is under developing by the Ramakrishna Housing Private Limited. The Ramakrishna Techno Towerz consists of Retail  Shops IT-Office spaces, etc.
Builder Profile | Track Record 
 
PREDECESSOR
Ramakrishna Townships & Projects Private Limited
FOUNDED
2007
FOUNDERS
Prabhuvenkata Anjani Kumar Kokku, Lakshmi Rajyam Kokku, Prabhu Venkata Anjani Kumar Kokku.
KEY PEOPLE
Prabhuvenkata Anjani Kumar Kokku, Prabhu Venkata Anjani Kumar Kokku.
COMPANY | PROMOTERS
Ramakrishna Housing
AREA SERVED
Andhra Pradesh:- Hyderabad, Telangana
PRODUCTS
Commercial offices, Apartments
PROJECTS COMPLETED
None
PROJECTS ONGOING
Ramakrishna Techno Towerz
PROJECTS UPCOMING

 

DELIVERY TRACK RECORD
Average
NET WORTH
STRENGTH
COMMITMENT
???
RISK

Updating soon…

DEBT
Yes
LITIGATION 
Updating soon
OFFICE ADDRESS
Ramakrishna Housing (P) Limited
54-15-20,Opp Yalamanchili Complex, Sri Nagar Colony, Ring Road, Vijayawada-520008, Andhra Pradesh
BUILDER CATEGORY


SILVER
 Advice
It is probably not the right choice of investment for those who are looking for ROI in the next year or so. There may not be a real appreciation of value for resale in a year. In fact, investors who are trying to make a sale of their property in Ramakrishna Techno Towerz hardly get any client at the desired price.
Actually, this is not the right time for investment in Kaza. We strongly advise Avoid completely new launch, soft launch, and primary stage construction commercial projects of the Kaza area.
Price | Lease Price
Ramakrishna Techno Towerz retail shops and office space price start from approx:-
| | | |
| --- | --- | --- |
|   |   |   |
| CATEGORY | Size (Sq Ft) | PRICE (PSF) |
| Office Space | 500-20000 | 5000 |
| Retail Shops | | |
| | | |
Conclusion
It is better to put your money in bank FD instead of investment in Ramakrishna Techno Towerz. The investment of Ramakrishna Techno Towerz may take a very long time to grow. So invest carefully.
CPR Ratings
[Total: 2 Average: 1]
NOTE: BEFORE INVESTING, DO YOUR OWN RESEARCH