CPR Ratings


As per Location
The Brahma Adani Miracle Mile is located in the sector-60, Gurugram. The project is not exactly located on the Golf Course Extension Road. It is situated on the 60-meters wide main sector road of sector 60 Gurgaon.
Adani Miracle Mile is a 3-side open corner property with maximum visibility to passers from sector 60 and sector 62 residents. At present, the project is in a low-density population area.
The Adani Miracle Mile is right in the front of village Ullawas On which the project has most frontage. Overall the location is not very much impressive.
Possession | Construction Update
The Brahma Adani Miracle Mile project is under construction. The promised date of delivery/possession is in the year of January-2022.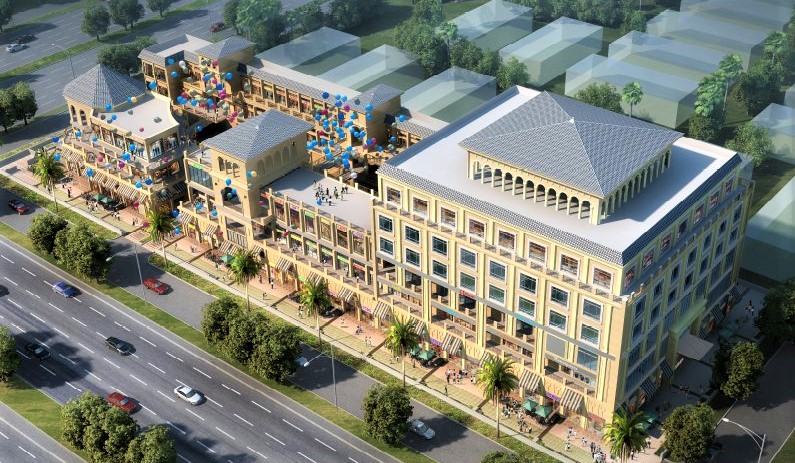 Drawbacks | Bad Factors
Actually, sector 60-Gurgaon is a low-density population area, and low density is good for the living but not for commercial property investment. There are a few residential group housing projects such as IREO Skyon, Adani Brahma Samsara, Conscient Heritage One etc.
Adjoined sector 63, and sector 61 is also low-density population area, and there are already several ready to move and advances stage under construction commercial projects such as Baani Center Point, Bani Ikon Tower, Paras Trinity, BPTP Centra One, Era Casa Picasso, EMAAR-MGF Commerce Park. Which are creating commercial property investment competition at this location.
Actually, all the above said commercial projects are within 1-Km radios, and all the above-said projects creating investment competition at this location. After completion possession, investors may face a very tuff competition for selling or leasing their retail shops, office space, serviced apartments and other products at this location.
The Adani Miracle Mile even not get much benefits from the adjoined high-density population of sector 62  Gurgaon. Because there are already several good location commercial projects such as AIPL Business Club, Imperia Mindspace, Pioneer Urban Square, Pioneer Hi-Street, Splendor Epitome Work n Stay etc is sufficient to caters commercial services.
The Maximum Mall or Mall type properties are not the good and safe investment options in the Gurugram and Delhi area. The maximum investors who invested in Mall type properties are in 99% loss.
Actually, only a few Malls is running fine in Gurugram and Delhi area such as The Ambience Mall, The DLF Mega Mall, The MGF Metropolitan Mall, and The Select City Walk, Saket, New Delhi, etc otherwise all other Mall type properties are the investment of 99% loss.
The construction and possession of this project depend on the sale of shops/space, so the project may be the delay.
Advantages | Good Factors
The layout design of Adani Miracle Mile is design for maximum visibility. The project has good elevation design. The project has multiple entries and exit points. All the ground floor retail shops are properly visible and walkable. Especially the road facing ground floor retail shops can give good returns.
The layout design of commercial office space is also very impressive. The office space is well furnished and designed to cater to every business.
Products & Developer
The Bramha Adani Miracle Mile is a joint development of Brahma and Adani Realty. The Brahma Adani Miracle Mile consists of commercial retail shops. Commercial office spaces, Food courts, 4-screen multiplex, and entertainment facilities, etc.
Builder Profile
Adani Realty is a new entry in the Gurgaon real estate market. He has successfully delivered several residential and commercial projects in India.
Advice
The prices won't very much hike at least for a couple of years because of the huge unsold commercial property on the Golf Course Extension Road sectors.
For a small investor, it's better to go for small residential sector markets and visible/pickup road facing ground floor retail commercial shops in a high-density residential area. If anyone wants to invest in the Golf Course Extension Road commercial properties we advice prefer ready to move projects.
The Bramha Adani Miracle Mile is probably not the right choice of investment for those who are looking for ROI in the next year or so. Given the doubts of early market appreciation, there may not be a real appreciation of value for resale in a year.
Price | Lease Price
Brahma Adani Miracle Mile retail shops & office space are available in sale and re-sale
FLOOR
CATEGORY
PRICE (PSF)
Ground Floor
Retail
28000 To 35000
First Floor
Retail
Updating Soon
Second Floor
Retail
Updating Soon
Third Floor
Multiplex
5th to
Office Space
Updating Soon
Other Charges Extra*
the price is high for investment.
Conclusion
The investment in Adani Miracle Mile may take a very long time to grow. So invest carefully.
NOTE: BEFORE INVESTING DO YOUR OWN RESEARCH.