CPR Ratings


As per Location
The Signum 93 market is situated in 24-meter wide main street road of the sector 93 Gurugram. This retail commercial complex has wide frontage. This market is properly visible and walkable to nearby residents. So the location of the Signum 93 market is very impressive.
It is the only retail commercial complex for thousands of families of Signature Global Orchard Avenue. We can say that this is the best location market for the daily needs of nearby residential societies.
Possession
The Signum 93 commercial complex is under construction. The promised date of delivery is in the year of September-2019. RERA Registration No 11 OF 2017.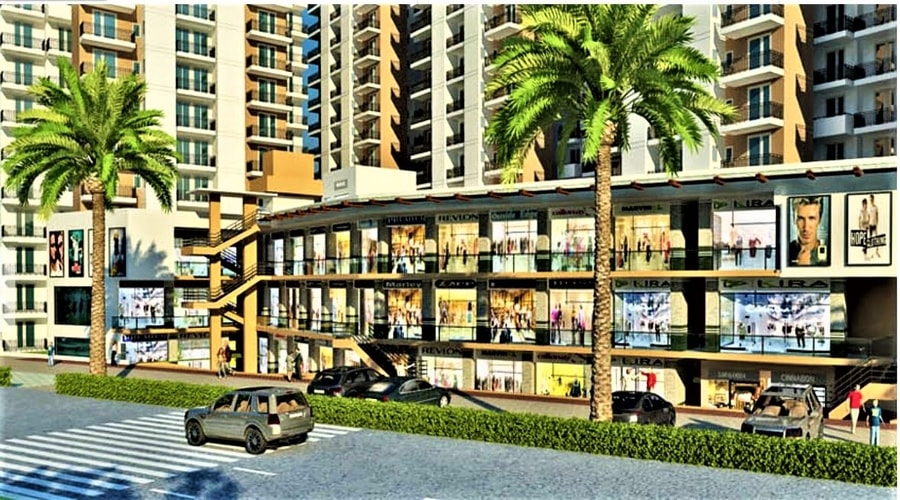 Advantages | Good Factors
The Signum-93 high street commercial complex is surrounding in a high-density population area of sector 93 Gurgaon. There are more than 5 thousand flats and an urban rich residential population of more than 10-thousand peoples and that is a very good sign for commercial property investment.
The layout design of the Signum 93 market is excellent. All commercial retail shops of this market are properly visible from the main road, even the shops of the lower ground floor are also very much visible.
This is the only high street market in whole sector-93 Gurgaon, where all lower ground floor shops can also properly visible from the outside road. Both lower ground  & upper ground floor  retail shops are good for retail & food outlets.
There are proper water and power backup provided to every shop. The shops are zero maintenance for 5-years.
Advice
The Signum-93 commercial complex is can be the right choice of investment for those who are looking for ROI in the next year or so. They may get a real appreciation of value for resale in a year.
Products & Developer
This commercial complex is under developing by the Signature Global Group. This commercial complex consists of retail shops and food courts etc. Signum 93Commercial Retail Shops Size 92  ft & 752 sq ft.
Builder Profile
The Signature Global builder has a good market reputation in the real estate industry. He has successfully delivered several A-class residential & commercial projects in the Delhi-NCR. So the investor can invest in this project without any hassle.
 Price | Lease Price
Signum 93 commercial complex retail shops price starts at approx:-
| | | |
| --- | --- | --- |
| FLOOR | SIZE (Sq Ft) | PRICE (PSF) |
| Lower Ground | 92.61-752.71 | 12,450-13,000 |
| Upper Ground | 92.61-752.71 | 12,450-13,000 |
| First Floor | 92.61-752.71 | 11,000 |
| | | |
| | |
| --- | --- |
| ADDITIONAL CHARGES | PRICE |
| PLC- Corner & Road | 15% of BSP |
| PLC-Road Facing | 10% of BSP |
| PLC-Stair Facing | 10% of BSP |
| EDC/IDC | 446.25 PSF |
| | |
The price is reasonable for investment.
Conclusion
The Signum-93 commercial complex is good for retail business startups.
The investors and retail business startups may get a minimum of 6% per annum returns from their investments. Our advise, investment in the Signum 93 high street retail shop is safe and avail good returns in the near future.
NOTE: BEFORE INVESTING, DO YOUR OWN RESEARCH