CPR Ratings


As per Location
The SS Omnia is situated on the 75-meter road of sector 86 Gurgaon. The project is just walking distance from 135 meters multi-utility corridor. The project has wide frontage. This project is properly visible and walkable from nearby sector roads. So can say that the location of SS Omnia is impressive.
Possession | Construction Update
The SS Omnia is in the services since the year September-2018.
Advantages | Good Factors
The residential sector 86, Gurgaon is a high-density population area. And at present, there is no other good location ready to use commercial retail project in this area except SS Omnia to cater daily need and other retail shopping needs of sector 86 residents. Which is a very good sign for investment in SS Omnia.
There are several urban rich residential societies nearby the SS Omnia commercial project such as Microtek Greenburg, DLF New Town Heights 2, Pyramid Urban Homes 2, DLF Skycourt, Ansal Heights 86, Pyramid Urban Floors, Era Royal Ville, Adel Cosmocourt and many more upcoming. These residential societies have more than 07 thousand flats and a population of more than 25 thousand people which is also a very good sign of investment in SS Omnia.
The layout design of commercial retail shops is very impressive. The retail shops are well furnished and designed to cater to every retail store. The project has a proper parking space for stakeholders and visiting guests.
The ground floor retail shops are perfectly designed for maximum visibility. And can be a good investment option for retail business startups and regular monthly rental income.
The SS Omnia is the right choice of investment for those who are looking for ROI in the next year or so. They can get a real appreciation of value for resale in a couple of years.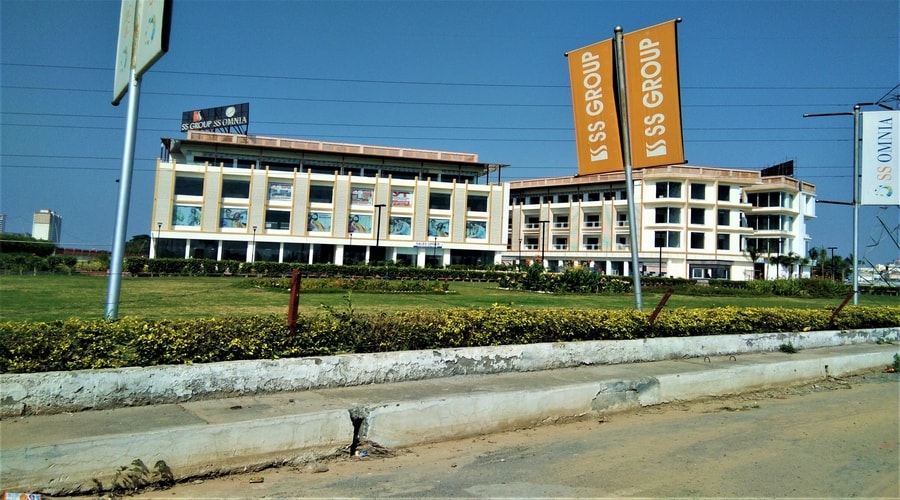 Drawbacks | Bad Factors
As we analyze that the SS Omnia, retail shops have a loading of more than 50%, it means a small shop of around 600 sq ft, may end only 286 sq ft carpet area.
Advice
The SS Omnia is the right choice for investment for those who are looking for ROI within a year or so. They can get a real appreciation of value for resale in a couple of years.
Products & Developer
The SS Omnia is developed by the SS Group. The SS Omnia, consists, retail commercial shops, Anchor Stores, and Food Courts, etc.
Builder Profile
The SS Group has a good track record in the real estate industry. The SS Group has successfully delivered several residential and commercial projects in Delhi & Gurugram.
Price | Lease Price
SS Omnia retail commercial shops sale & lease price start at approx:-
| | |
| --- | --- |
| PRICE (PSF) | LEASE PRICE (PSF) |
| 6000-13,000 | 30-70 |
| | |
The price depends on the floor, location, and demand.
Conclusion
SS Omnia ground floor retail shops is good for retail business startups. The investors and retail business startups may get a minimum of 5% per annum return.
NOTE: BEFORE INVESTING DO YOUR OWN RESEARCH