CPR Ratings


As per Location
Imperia is located in the Knowledge Park-5 Greater Noida West. The project is not properly visible from Noida Greater Noida link road. The project is adjoining with a village population.
There is currently no urban residential population around this project and without population, there is no mean of commercial property investment. And in this considerness, the location of Imperia is very bad.
Possession | Construction Update
The Imperia Business Park is under construction. The project is already delayed. The revised promised date of delivery was set for the year of December-2018.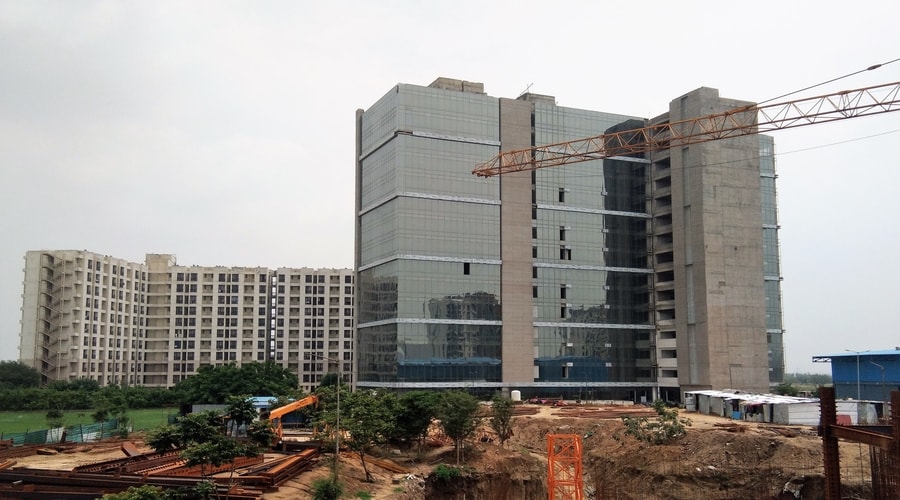 Drawbacks | Bad Factors
Actually, the development of Knowledge Park- 5 is in the primary stage. At present, there is no need for retail space and office space projects in this area because there is a lack of employment and industries. And there is no urban rich population to avail these facilities.
There is very poor maintenance of Imperia H2O Residency serviced apartments. Construction quality is also very poor. The public transport facilities and other civic facilities are also very poor to this project.
At present, there is no mean of investment in Bandhan retail shops. Because there is no residential population in Knowledge Park-5 and near this project. And without the urban population, there is no mean of commercial property investment.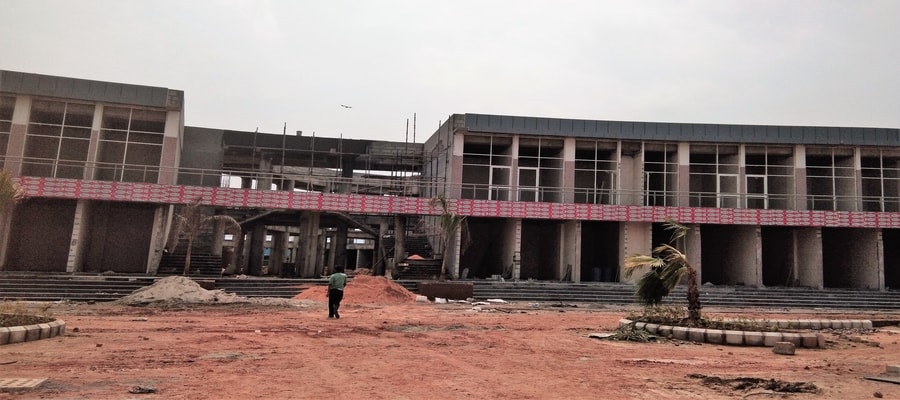 The Imperia Business Park, Bandhan retail shops, and H2O serviced apartments have a loading of more than 50%, it means a small space of around 300 sq ft, may end only 149 sq ft carpet area.
There is a big gap between demand and supply. The supply is very high in comparison to the demand of this same kind of commercial projects/properties in this location. So in future and in the present time, investors are facing problems in leasing and selling their commercial properties in all above said commercial projects.
There are several mega, under construction commercial projects in Knowledge Park 5 such as Earth Sapphire Court, Adhar Group, Imperia Onyx, Imperia Business Park, Code-60, Ajnara Group, Aarcity Group, Cosmic Cruise, Premia, Tech Zona Canopus, Prabhuprem Gennex City, VHR Winsten Park, Amrapali Tech Park and many more upcoming.
All project developers of Knowledge park-5 offer the same product such as IT-Office space, commercial mall type retail shops, serviced apartments, villas, studio apartments, etc. Already there is a huge supply for this type of products in Noida Extension (Greater Noida West).
Now the question is that, what's the logic behind all these oversupply commercial? Is there any limit? Actually, there is no proper planning and re-planning for commercial development by the concern development authorities Of Uttar Pradesh government (GNIDA).
How much commercial property is needed and when it is needed, the Uttar Pradesh government has no planning. Actually, it's a System failure and we all are the victims of this pre-planned cheating.
The construction and possession of the project may depend on the sale of shops/space, so the project may be the delay.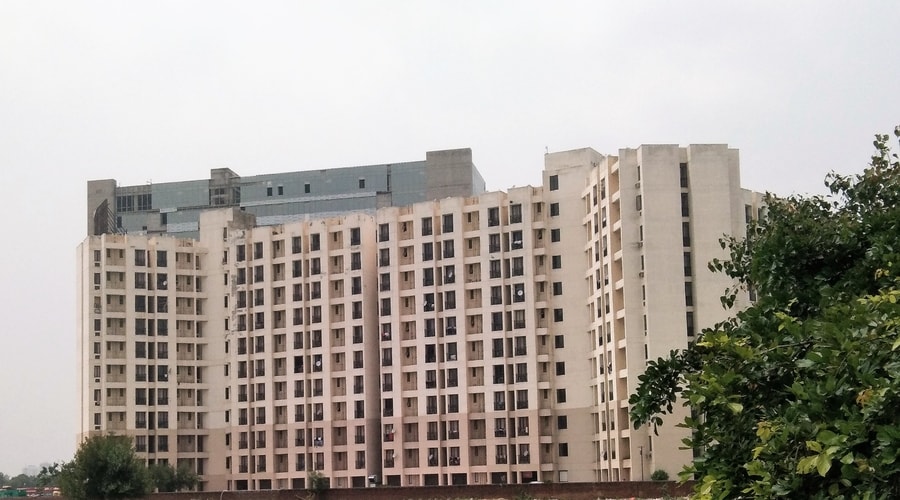 Products & Developer
Imperia Knowledge Park-5 commercial project is under developing by the Imperia Structures Limited. The Imperia Business Park consists of Imperia H2O Serviced Apartments, Bandhan (Retails Shops), Imperia Onyx IT-Office spaces, etc.
Builder Profile
The Imperia Structures Limited has a good market reputation in the real estate industry. Imperia group has successfully completed several residential and commercial projects in Delhi-NCR.
Advice
The prices won't very much hike at least for a couple of years. Because there is a huge unsold commercial property available in the Knowledge Park-5 (KP-5) Greater Noida West.
We strongly advise Avoid completely new launch, soft launch and primary stage under construction commercial projects of the Knowledge Park-5, Greater Noida West at least for a couple of more years or even more. It is better to put your money in bank FD instead of investment in Knowledge Park-5.
It is probably not the right choice of investment for those who are looking for ROI in the next year or so. There may not be a real appreciation of value for resale in a year. In fact, investors who are trying to make a sale of their property in Imperia are now struggling to reach their initial investment. Despite having brought their prices down, there aren't any takers to buy these properties.
These days the developer of Imperia, offering many attractive schemes to customers to invest in this property, like the 14% assured return, lease guaranty, and other greedy payment plans, etc.
Basically, the assured return & lease guaranty is nothing, the real estate developers sell their low money property at a very higher price to you and return your hard earned money in the name of the assured return & monthly rent to you in the form of EMI.
Actually, the assured return plan is a trick of fundraising. The Real estate developer sells its non-salable property with a greedy plan on a very higher price, to innocent customers in the name of assured return. They are making you fool.
Key Point
Actually, It is not the right time for investment in Knowledge Park -5. The right time may come after 5-7 years. We strongly advise Avoid completely new launch, soft launch and primary stage construction commercial projects of the Knowledge Park-5, Noida Extension.
Advantages | Good Factors
The National Capital Delhi is also very close to Knowledge park 5. It is very well connected to the link roads and national highways such as NH-24, NH-58, and NH-91. The Knowledge Park 5, is on the route of the Noida Metro Rail and very well connected with residential and Industrial belts of the Noida, Ghaziabad, and Delhi. So the location of Knowledge Park 5 is much better than other Knowledge Parks of Greater Noida.
Price | Lease Price
Imperia retail shops and office space price start from approx:-
| | |
| --- | --- |
| CATAGORY | PRICE (PSF) |
| Retail Shops | 12,000-14,000 |
| IT-Office Space | 4500-5000 |
Conclusion
The investment of Imperia will take a very long time to grow. Our advice, wait & watch for the right time of investment in Knowledge Park-5.
NOTE: BEFORE INVESTING, DO YOUR OWN RESEARCH