CPR Ratings


As per Location
The Vardhman Alfa Square is located at the main roundabout of the Alpha Commercial Belt. It's a corner 3-side open commercial property. The Vardhmans Alfa Square is the prime location commercial project of Alpha Commercial Belt, Greater Noida.
Now, this project is on the Metro Track, and very close to the Alpha Commercial Belt Metro Station. This commercial property faced towards the JP Golf Course. So can say that the location of the Vardhmans Alfa Square is very prime.
Possession | Construction Update
The Vardhman Alfa Square is under construction. This project is already delayed by more than 5 years, and now a day the construction of this project is very slow. So the possession of the Vardhaman Alfa Square is uncertain, undefined.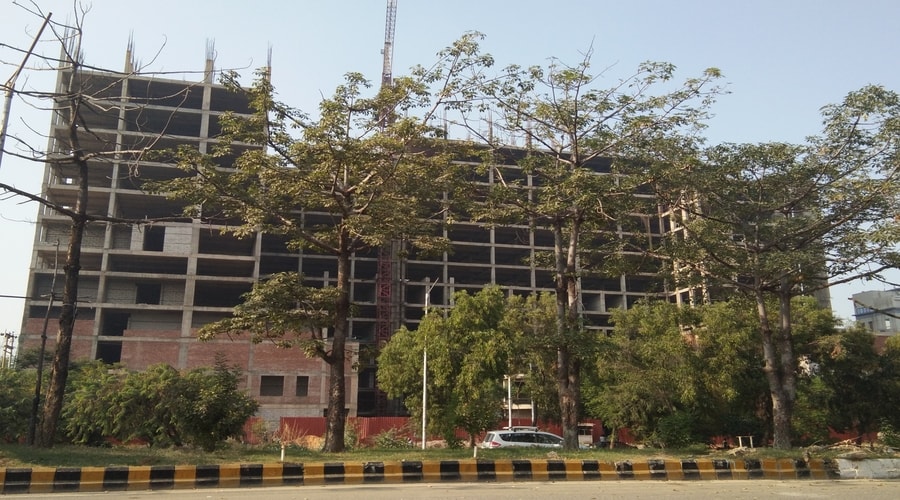 Drawbacks | Bad Factors
Actually, the Greater Noida is a low-density population area. And the Alpha commercial Belt is already sufficient to cater daily shopping needs of the nearby residents of  Alpha Sector. Already several big brands retail stores working fine in the Alpha Commercial Belt's commercial complexes. So at present, there is no need for a new retail commercial project in this area.
Already many ready to move office spaces and retail commercial shops are vacant/available for sale and lease in the Alpha Commercial Belt commercial complexes.
There is a big gap in demand and supply. The Supply of such type of commercial properties along with metro rail track is very high but the demand is very limited. So the investors can face problems in leasing or selling their retail shops, office spaces, and studio apartments, etc at this location.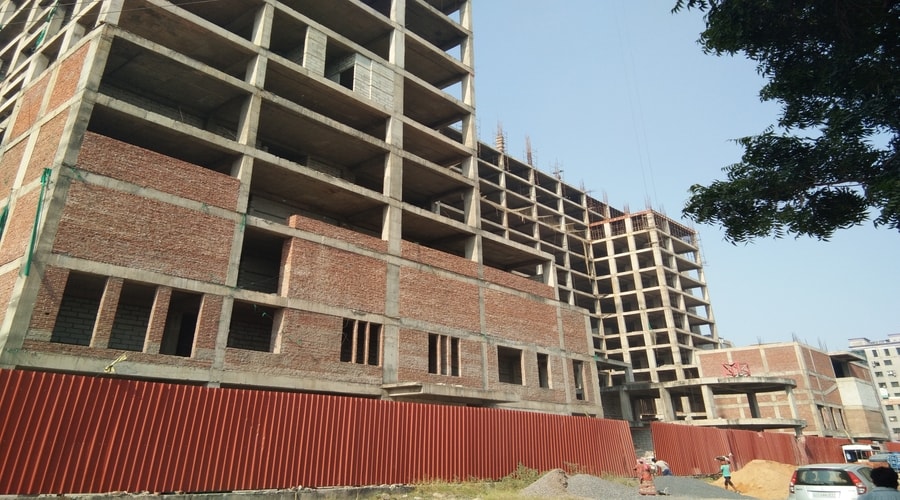 Key Point
At present, the construction of Vardhmans Alfa Square is very slow or can say there is no construction activity at the site. Project construction was started in the year of 2012, but till date project is not completed.
Vardhmans Alfa Square has launched relaunched many times since the year 2012. But there is no significant progress.  Our advice never invests in any soft launch, pre-launched and assured return commercial projects at least in the Greater Noida or any other remote location of the Delhi NCR.
The Noida Authority has turned this area of Greater Noida into a nuisance zone. The builders are fear free and are allowed to do all sorts of nasty things.
The Greater Noida is a well-planned city. There are so many well planned residential townships, flats, societies, Schools, colleges, and universities, but there are no industries, manufacturing units, and other business industries. 
There is a lot of hooliganism in the Greater Noida that's why it is difficult to do business here. We can say that the Greater Noida is no gentlemen's land.
The maximum residential societies/flats are vacant or low population density and most of these are colleges' students. At present, the Greater Noida has become an education hub.
Maximum Mall or Mall type properties are not the good and safe investment options in the Ghaziabad, Noida and Greater Noida area. The maximum investors who invested in Mall type properties are in 99% loss.
Actually, only a few Malls is running fine in Ghaziabad, Noida and Greater Noida area such as Shipra Mall, GIP Mall, DLF Mall of India, etc otherwise all other Mall type properties are the investment of 99% loss.
Products & Developer
The Vardhman Alfa Square is under developing by the Vardhman Estates. The Vardhman Alfa Square is consists of retail commercial shops, office space, Hotel, entertainment zone, and the movie theaters, etc. It's a Mall type property.
Builder Profile
The Vardhman builder has an extremely poor record of completing their real estate projects in the set time frame, not even a single real estate project in Delhi-NCR is completed in the set time frame.
Price | Lease Price
Vardhmans Alfa Square retail shops and office space price start from approx:-
| | | |
| --- | --- | --- |
| FLOOR | CATAGORY | PRICE (PSF) |
| Ground Floor | Retail Shop | 17,000-20,000 |
| First Floor | Retail Shop | 12,000-16,000 |
| Third Floor | Retail Shop | 10,000-14,000 |
| 5th floor and above | Office Space | 8000 |
The price is high for investment.
Conclusion
Actually, the investment  may take a very long time to grow. Overall, at this stage, investment is riskey. Our advice, would be not to invest in this project.


CPR Ratings
NOTE: BEFORE INVESTING DO YOUR OWN RESEARCH