CPR Ratings


As per Location
The Knowledge Park 5 (KP-V) has a very prime location in comparison to all the knowledge park sectors of Greater Noida. Knowledge Park 5, is very close to the main points of  Noida, Ghaziabad, and Delhi. The Knowledge park-5 is just 10-minutes drive from Noida & Ghaziabad.
The Knowledge Park-5 is very close to the industrial areas of Greater Noida such as Ecotech.-3, Ecotech1 & Ecotech-2 and that is a very good sign for commercial property investment.
The drawback here though is the fact that the construction of several builders projects has completely slowed down. With a possession date set in another year's time, the Knowledge Park-5 projects have a very long way to go for completion. There is a lot of worry in the mind of Knowledge Park-5 investors.
Possession | Construction Update
This is probably the most uncertain query of the entire Knowledge Park-5. The Possession is undefined and uncertain because of the developers of the Knowledge park-5, is not working honestly. As of now, the mostly project of Knowledge Park-5 has been moving at a snail's pace.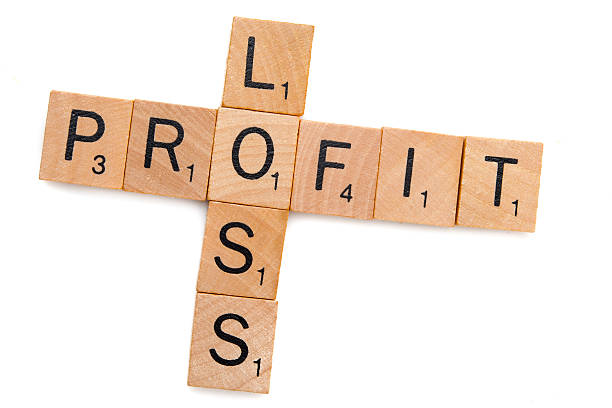 Products & Developer
The Knowledge Park 5 is a sector of Greater Noida, offering the perfect integration of IT-educational centers, Engineering College, Business Parks, commercial, hospitality, Exhibition centers, studio apartments and serviced apartments in a single compound. The Knowledge Park-5 is appealing not just from a design and concept perspective but the blueprint reveals that it would be functionally attractive too. The sector dubbed as "Knowledge Park-5" will have three different sections to it namely the Hospitality, Education and Business first.
Advantage | Good Factors
The National Capital Delhi is also very close to Knowledge park 5. It is very well connected to the link roads and national highways such as NH-24, NH-58, and NH-91. The Knowledge Park 5, is on the route of the Noida Metro Rail and very well connected with residential and Industrial belts of the Noida, Ghaziabad, and Delhi. So the location of Knowledge park 5, is very impressive.
At Present, there are so many builders start their mixed land use projects in Knowledge Park 5 such as Earth Sapphire Court, Adhar Group, Imperia Onyx, Imperia Business Park, Code-60, Ajnara Group, Aarcity Group, Cosmic Cruise, Premia, Tech Zona Canopus, Prabhuprem Gennex City, VHR Winsten Park, Amrapali Tech Park and many more.
Drawbacks | Bad Factors
Most of the builder/project has not started their project for the last 3 years or doing construction very slow, but they are offering pre-launch type booking and making fool to the investors. The maximum builders claim that their project map has been approved by the concern development authority, but actually, this is not the truth, they are lying again and again and looting investor hard earn money.
The several Knowledge Park-5 projects have been launched/re-launched/soft launched several times already with new completion target dates and yet there has been no significant progress. There is not much help from the Noida authority as well on this issue. The investors who have their money into the Knowledge Park-5 projects are already trying to sell their property and recover their capital. It has been a cumbersome experience for investors who deal with soft launch projects along Greater Noida or any other location along Delhi NCR
Most of the real estate developers are in the defaulter list of the Noida Authority. They are not paying their allotted lands EMI to Noida authority. Actually, there is no proper planning and re-planning of concern development authorities Of Uttar Pradesh government.
How much commercial property is needed and when it is needed, our government has no planning. Actually, its a System failure and we all are the victims of this pre-planned cheating
All project developers of Knowledge park-5, offer the same products such as IT-Office space, commercial mall type retail shops, serviced apartments, villas, studio apartments, etc. And already there is a huge supply for this type of products are available in  Noida Extension (Greater Noida West).
Advice
The Knowledge Park-5 is best suited if you are willing to hold your investments onto a longer term for returns as it would take more than 10 years (or even more) for completion of the projects/property and the market to appreciate in the locality. As for the location of the Knowledge, Park-5 is concerned it is a prime locality with all required amenities located within 5-10 km. And this is subjected to the completion of these projects on the set time, which seems fairly uncertain.
The Knowledge Park-5 is probably not the right choice of investment for those who are looking for ROI in the next year or so. Given the doubts surrounding the possession date, there may not be a real appreciation of value for resale in a year. In fact, investors who are trying to make a sale of their property in the Knowledge Park-5 projects are now struggling to reach their initial investment. Despite having brought their prices down, there aren't any takers to buy these properties.
There is a very big gap in demand and supply. The supply is very high in comparison to the demand.  All these oversupplied commercial projects are creating investment competition in Knowledge Park-5. So investors can face a very tuff competition in leasing or selling their retail shops, office space, serviced apartments, studio apartments.
Price | Lease Price
The price is reasonable for investment in the Knowledge Park 5, projects. These days developers of the Knowledge Park 5, projects are offering many attractive schemes to customers for invests in their commercial projects/properties such as  12% assured return, lease guaranty, and other greedy payment plans.
That builders/projects who offers this kind of investment offers are not in the category of secure investment, as our experience most assured return properties are the investment of loss.
Do not put your hard earned money in the builder's seduction, assured return & lease guaranty properties are always an investment of risk. So invest carefully.
Basically, the assured return & lease guaranty is nothing, the real estate developers sell their low money property at a very higher price and return your hard earned money in the name of the assured return & lease guaranty to you in the form of EMI. Actually, they are making you fool.
Conclusion
The property investment is a huge step and it involves a lot of money. It is therefore important that you review the pros and cons and weigh them before reaching a decision. After analysis the all above facts, that at present investment in the Knowledge Park 5 projects/properties is 99% loss. So we advise that this is not the right time for investment in Knowledge Park–5, (Knowledge Park-V). At least wait for more than 3 years.
NOTE: BEFORE INVESTING DO YOUR OWN RESEARCH