CPR Ratings


As Per Location
The Signature Street commercial complex is situated on the main entry point of the Sidcul industrial area of Haridwar. It's a 3-side open corner property with eye-catching visibility.
The project s properly visible and walkable to every resident of & workers of Sidcul industrial area. The project is right in the middle of mix urban gentry.
Signature Street is very well connected to the main points of the Sidcul industrial area and urban residential colonies of Haridwar. The project is just adjoined to several dense population areas of Sidcul industrial area. Which makes Signature Street an easily approachable location commercial project.
Prominent technical training Institutions are also in close proximity such as Sheel Institute, Nirmal Industrial Training Institute, Saini ITI, Ashirwad ITI, National Institue of Electronics & Information Technology, Government Polytechnic Sidcul, Shree Jagatguru Bhagwan Inter College Haridwar,  etc. The world-famous Baba Ram Dev Yoga research center is just a 15-minutes drive from Signature Street.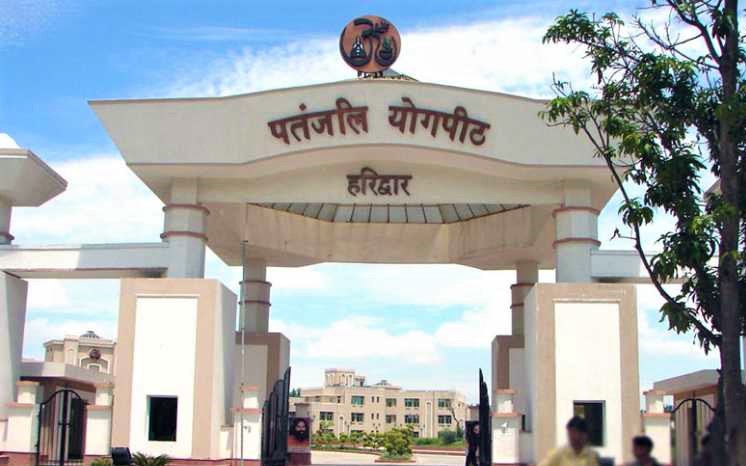 Signature Street is just 12-Km from the world-famous pilgrim Har-Ki-Pauri Haridwar. Which is a famous religious Hot-Spot of India.  And that ensures a tourist & hospitality foot-fall to Signature Street.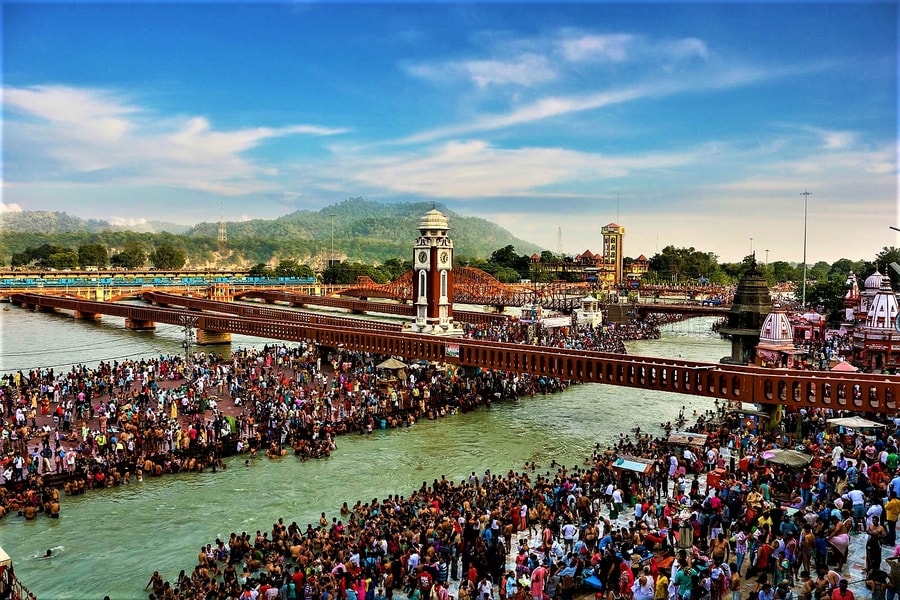 Possession | Construction Update
Signature Street is under construction. The promised date of delivery possession of the project is in the year of June-2024. The RERA Registration No UKREP111900003177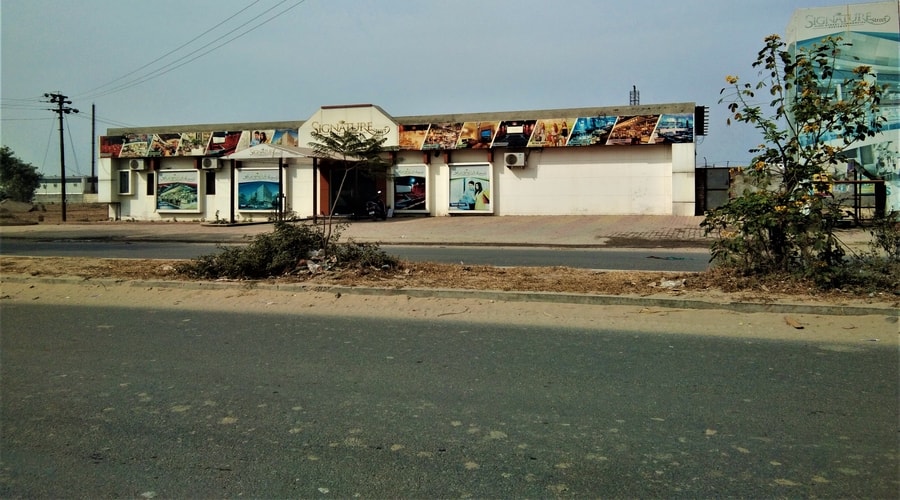 Advantage | Good Factors
Signature Street is right in the middle of a mix of urban residential  & industrial areas of Haridwar. There are more than 2-Lakh people resides within the close vicinity of Signature Street.
The project is all surrounded by several urban residential colonies such as Mahadevapuram, Rawali Mahdood, Inderlok, Antriksh Apartments, Ghorandha Apartments, Haridwar Greens, Hero Realty township, Mantra Homes, etc. And that is a very good sign of investment in this commercial project.
The retail spaces are perfectly designed for maximum visibility. All the ground floor retail shops are perfectly designed for maximum visibility. The investment of retail shops is can be a good option for regular rental income.
Signature Street has multiple entries and exits points. Multiple entries and exits points attract customer/visitors footfall quickly and provide maximum visibility/exposures to every area of the project. Which is also another approachable sign for investment in this project.  
Signature Street is only organized legal,  Hi-street retail, hospitality, multiplex project in the Sidcul Industrial area and that is a one-stop-shop solution that suits every business from small to mid-sized modern industries who desire perfect retail/showroom/office space for their startup business projects.
Drawbacks | Bad Factors
All the investment's better growth depends on timely possession. And maximum Haridwar Builders are well known for delaying possession. Delay possession kills the growth of our investments. 
More Updating soon…
Commercial Real Estate Project Investment Criteria Table
MUST REQUIRED FACTORS
ACTUAL FACTS-SIGNATURE STREET

GRADING

Urban Rich Gentry

Middle Class. Lower Middle Class, Urban Poor Within walking distance, several residential group-housings & townships
A

Prime Location

SILVER
B
Connectivity
Properly connected with main points of Sidcul industrial area and Haridwar
B

Layout Design

Properly visible retail
A

Multiple Entries

Yes
A
Visibility
Properly visible, corner property
A
High-Density population
Within a 500-Meter radius more than 2-Lakh people and can denser more in upcoming years.
A
Youthful Footfall

Yes

A
Public Security
Police Station -20-Minute
Fire Station 20-Minute
B
Industrial Area
Adjoined
A1
Urban/Civic Facilities
Maximum facilities available
B
Developers Credibility

SILVER standard Developer

B
Price Comparison
Competitive Price
A
Competitors
No Competitors

A1

Expected ROI

4% to 6% Annually
A
Advice
The investment in Signature Street is best suited if you are willing to hold your investment until completion/possession of the project.
In the present scenario, real estate investments have a lot of ups and downs. But this Signature Street has no competitors in this area. It is the first Hi-street retail, multiplex, organized commercial project in the Sidcul Industrial area of Haridwar. Which is a good sign for commercial property investment.
Product & Developer
The Signature Street project is under developing by the Aditya Durobuild Private Limited. Signature Street is consists of Retail Shops, Food Courts,  Multiplex, & Hotel, etc.
Builders Profile | Track Record 
 
PREDECESSOR
Aditya Durobuild Private Limited
FOUNDED
2004
FOUNDERS
Rajeev Bansal
KEY PEOPLE
Rajeev Bansal
COMPANY | PROMOTERS
Aditya Durobuild Pvt Ltd
PRODUCTS
Apartments, Retail
AREA SERVED
Ghaziabad, Zirakpur, Haridwar
PROJECTS COMPLETED
Signature Street-Ghaziabad
PROJECTS ONGOING
Signature Street-Haridwar
PROJECTS UPCOMING
DELIVERY TRACK RECORD
Not very satisfactory
NET WORTH
STRENGTH
COMMITMENT
Quality construction & maintenance
RISK

Updating soon..

DEBT
Updating soon
LITIGATION 
Updating soon
OFFICE ADDRESS
Head Office
Aditya Druobuild Pvt. Ltd, DGL-216, DLf Galleria, Mayur Vihar Phase-1-Ext, Delhi-91, Phone: 01140175444, eMail: admin@adityadurobuild.com
BUILDER CATEGORY

SILVER
Price | Lease Price
Signature Street, Retail Shop sale/booking price start from approx:-
| | | |
| --- | --- | --- |
| Floor | SIZE (Sq Ft) | PRICE (PSF) |
| Lower Ground | Min-500 | 8000 |
| Ground Floor | Min-524 | 9000 |
| First Floor | | |
| | | |
Conclusion
Signature Street property is best suited if you are willing to hold your investment until completion/possession of the project. After completion/possession of the Signature street, investors may get a minimum of 4% to 6% per annum return and can grow more in the near future if the builder completes the project within the set time frame.
Signature Street is good for well established retail business groups and also for new retail business startups. 
[Total: 1 Average: 4]
NOTE:  BEFORE INVESTING, DO YOUR OWN RESEARCH