CPR Ratings


As per Location
The Boulevard Walk (BW Mall) is situated in the prime location of the Noida Extension (Greater Noida West), it is located on the entry side 130 ft wide road, connecting to the Crossings Republik and Kishan Chowk of Noida extension.
Boulevard Walk is close to several residential group housing projects such as Gaur City, Amrapali Golf Homes etc.
Possession | Construction Update
The Boulevard Walk Mall is under construction. The promised date of delivery of the project was set for the month of December-2018, but the project is still under construction. After RERA come in force the revised possession date of this project is in the year of  March-2020.  RERA REGISTRATION No. UPRERAPRJ7271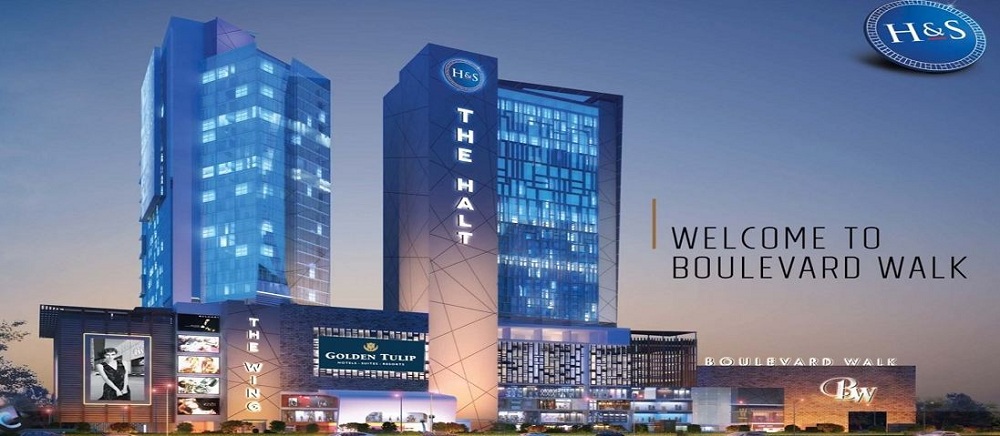 Drawbacks | Bad Factors
The Home Home and Soul group is not an experienced real estate developer. Basically, this group is related to the real estate brokerage firm Investors Clinic (IC). And this brokerage firm has not a good track record. The Investors Clinic (IC) is filling his pockets in the name of investment and growth, he may not concerned about the interests of investors. 
The Kisan Chowk and Buddha Chowk of the Noida Extension have oversupplied commercial projects. This location already crosses the limit of commercial property development.
It is a fact, that Boulevard Walk (BW Mall) is a prime location commercial property, but in this prime location, several other Mall type properties also exist such as Gaur City Centre, Gaur City Mall, Ats Kabana High, Galaxy Diamond Plaza,  Galaxy Blue Sapphire Plaza, Mahagun Marina Walk,  IDI London Mart, PKS Town Centra,  Fusion Ufairia Mall, Saya South-X,  Servottam Golden-i, NX One etc.
All above-said commercial projects are within the 500-meter radius. All the above said commercial properties/projects are creating investment competition at this location. There is a big gap in demand and supply. The supply is very high in comparison of demand of this same types of commercial projects/properties in this location.

So all these Mall type properties are creating investment competition at  this location. So the investors can face problems in leasing and selling their retail shops, office spaces, studio apartments, serviced apartments etc. And can face more critical conditions in the future.
The Maximum Mall or Mall type properties are not the good and safe investment options in the Ghaziabad, Noida and Greater Noida area. The maximum investors who invested in Mall type properties are in 99% loss.
Actually, only a few Malls is running fine in Ghaziabad, Noida and Greater Noida area such as  Shipra Mall, GIP Mall, DLF Mall of India, etc otherwise all other Mall type properties are the investment of 99% loss.
The construction and possession of The Boulevard Walk are depended on the sale of shops/spaces, so the project may be the delay.
REVIEW VIDEO BOULEVARD WALK
Commercial Real Estate Project Investment Criteria Table
MUST REQUIRED FACTORS
ACTUAL FACTS-BOULEVARD WALK

GRADING

Urban Rich Gentry

Within 300-Metter, affordable housing township Gaur City.
B
Connectivity
10-Minute drive from- NH-24, Sector 121 Noida
15-Minute drive from- Sector-79, 76,117,120, & sector 121 of Central Noida.
Nearest Metro Station 15-Minutes (Sector 52)
Domestic Airport-23Km (Hindon Airport)
Ghaziabad Railway Station-16Km
A

Layout Design

Not very impressive
B

Multiple Entries

No
C
Visibility
Properly visible
B
High-Density population
Within 500-Meter radius more than 20-Thousand Flats and 60-thousand people and can denser more in upcoming years.
A
Youthful Footfall
No Higher education Institutes
B
Public Security
Mahila Thana-Ecotech-3, 15-Minute
Police Station -10-Minute
Fire Station 10-Minute
A
Industrial Area
Within 3-Km, Ecotech-3, 4, 11, 12
A
Urban/Civic Facilities
Maximum facilities available
B
Developers Credibility

Zero, BRONZE standard Developer

 
D
Price Comparison
Higher price in comparison to surrounding commercial projects
B
Competitors

Within 500-meter radius more than 15 mega commercial projects. Oversupplied commercial location

 
C

Expected ROI

May takes a very long time, due to oversupply commercial projects location
C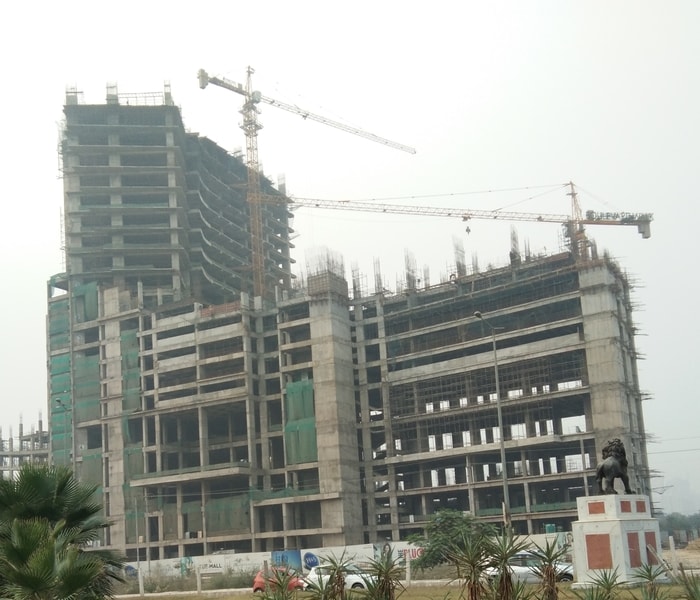 Key Point | Advice
The Boulevard Walk (BW Mall) property is best suited if you are willing to hold your investment onto a longer term for returns as it would take a couple of more years (or even more) for completion of the property and the market to appreciate in the locality. As for the location of the property is concerned it is a prime locality with all required amenities located within 2-3 km. And this is subjected to the completion of this project on the set time.
It is probably not the right choice of investment for those who are looking for ROI in the next year or so. Given the doubts surrounding the possession date, there may not be a real appreciation of value for resale in a year. In fact, investors who are trying to make a sale of their property in the Boulevard Walk are now struggling to reach their initial investment. Despite having brought their prices down, there aren't any takers to buy these properties.
These days developers of the Boulevard Walk project offering buyers so many interesting payments plans to invest in this project/property, commercial retail shops, and office spaces, like the 12% assured return and other greedy payment plans, etc.
ALSO READ: How to Double Your Money by Investing in Commercial Real Estate
That builder/project who offers this kind of investment offers is not in the category of secure investment. As our experience most assured return properties are an investment of loss.
Do not put your hard-earned money in the builder's seduction, assured return & lease guaranty properties are always an investment of risk. So invest wisely.
Basically, the assured return & lease guaranty is nothing, the real estate developers sell their low money property at a very higher price and return your hard earned money in the name of the assured return to you in the form of EMI. Actually, they are making you fool.
Products & Developer
The Boulevard Walk is under developing by the Home and Soul group. It's a commercial property. Its a Mall type project. The Boulevard Walk consists of commercial shops, office spaces, movie theaters, serviced apartments, and Hotel apartments, etc. The Boulevard Walk retail commercial shops and office space are available in various sizes.
Builders Profile | Track Record
 
PREDECESSOR
Investors Clinic Infratech Private Limited
FOUNDED
2009
FOUNDERS
Honey Katyal, Sunny Katyal
KEY PEOPLE
Sakshee Katiyal, Honey Katyal, Sunny Katyal
COMPANY | PROMOTERS
Home & Soul Infratech Private Limited
PRODUCTS
Commercial offices, Shopping Mall, Hotels, Leisure & Hospitality, Retail
AREA SERVED
Greater Noida
PROJECTS COMPLETED
None
PROJECTS ONGOING
Boulevard Walk
PROJECTS UPCOMING

 

DELIVERY TRACK RECORD
Very Poor
NET WORTH
STRENGTH
COMMITMENT
Zero
RISK
Delay possession, investment can be stuck
DEBT
Yes
LITIGATION 
Facing corruption charges in Indian courts
OFFICE ADDRESS
Tapasya Corp Heights, Ground Floor
Sector -126, Noida Expressway, Noida, Uttar Pradesh.
Phone: +91 9999980055, +91 1204263460
eMail: info@homeandsoul.com

BUILDER CATEGORY

BRONZE
Price | Lease Price
Boulevard Walk Mall retail shop, office space, hotel apartments price start from approx:-
UNIT TYPE
PRICE (PSF)
OTHER CHARGES
Retail Shop
20,000-24,000
EEC/EFC 350
Office Space
7000-10,000
IFMS 50
Hotel Apartments
8000
Lease Rent 250
Power Backup 50
Sinking Fund 100
Car Parking 3,95,000/-
Club Membership 1/- Lakh
Corner PLC 7%
130 MTR PLC 12%
24 MTR PLC 10%
Any 2 PLC 15%
The price is very high for investment for an under-construction Mall type property which possession is uncertain. The price of other charges is also on the very higher side.
Conclusion
The  Boulevard Walk Mall may be the delay for more couple of years. The investments in this project may take a very long time to grow and the price is also already on the higher side, and there is hardly any scope of early growth.
NOTE: BEFORE INVESTING, DO YOUR OWN RESEARCH