CPR Ratings


As per Location
The VVIP Style is situated at the NH-58 bypass road of Raj Nagar Extension. It is located on the entry side road of the NH-58 bypass. VVIP Style has a wide frontage and 100% visible and walkable
VVIP Style is at the central location of several high-rise residential group housing projects of Raj Nagar Extension such as Ashiana Palm Court, KW Srishti, Raj Nagar Residency, etc.
VVIP Style is on the way of the people going to Meerut, who use to bypass the Ghaziabad city traffic. Overall it's an excellent location commercial project.
Possession
The VVIP Style retail commercial complex is in the service since November 2017.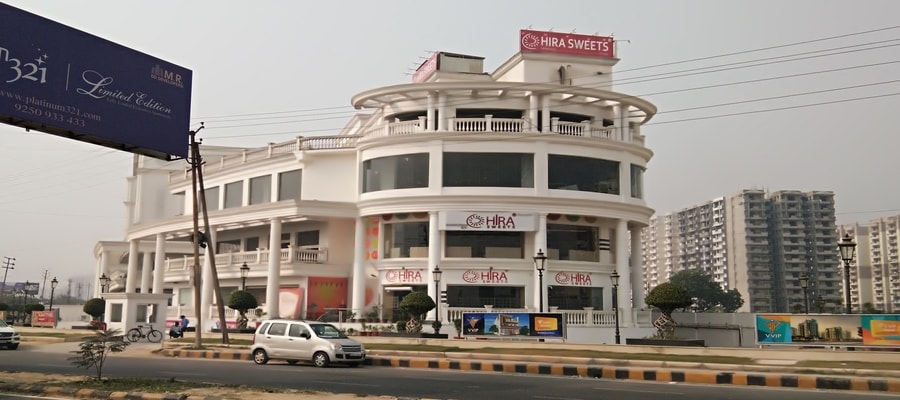 Advantages | Good Factors
VVIP Style is easily approachable for Raj Nagar Extension residents. The project is perfectly designed for maximum visibility. The maximum ground floor retail shops of this project are front-facing with a ceiling height of around 12-Ft.
VVIP Style Mall is properly connected to the multiple public transportation facilities and other civic facilities. And which is a very good sign for commercial property investment.
VVIP Style is truly a high street retail market with low maintenance charges. There is a proper parking space for visitors in the basement of this property.
The Raj Nagar Extension is a high-density population area, there are several ready to move residential societies nearby the VVIP Style and the VVIP Style is the only good retail commercial property for their daily needs, fine dining, and entertainment etc. At present, there is no other competitor of VVIP Style in Raj Nagar Extension.
Already some Indian brands now operating their retail stores in the VVIP Style such as Hera Sweets, Vishal Mega Mart, Cake Master, etc.
The VVIP Style is GDA (Ghaziabad Development Authority) approved, so there is no legal hassle in this project.
REVIEW VIDEO VVIP MALL
Commercial Real Estate Project Investment Criteria Table
MUST REQUIRED FACTORS
ACTUAL FACTS-VVIP STYLE

GRADING

Urban Rich Gentry

Middle Class, Lower Middle Class, Urban Poor. Within walking distance, several high -rise residential group-housings such as Officer city, KW -Srishti, VVIP Homes, Rajnagar Residency, Sihani Village, etc
A

Prime Location

GOLD
A
Connectivity
Properly connected with public transportation facilities.
5-Minute drive from– Meerut Road.
Nearest Metro Station 15-Minutes (Hindon)
Domestic Airport-14Km (Hindon Airport)
Ghaziabad Railway Station-10Km
A

Layout Design

Grand ceiling heights, full of vigor and vitality, excellent layouts, wide corridors, proper sitting & walking arrangements, highly visible retail
A

Multiple Entries

Yes
A1
Visibility
Highly visible, corner property, very wide frontage
A
High-Density population
Within 500-Meter radius more than 25-Thousand Flats and 1-Lakh urban people and can denser more in upcoming years.
A
Youthful Footfall

Meeruth Road Institutional Area

A
Public Security
Police Station -15-Minute
Fire Station 15-Minute
A
Industrial Area
Within 3-Km
A
Urban/Civic Facilities
Maximum facilities available
B
Developers Credibility

Quality Construction & maintenance. SILVER standard Developer

A
Price Comparison
Competitive Price
A
Competitors
Several competitors within a radius of 1-KM
B

Expected ROI

6% to 7% Annually
A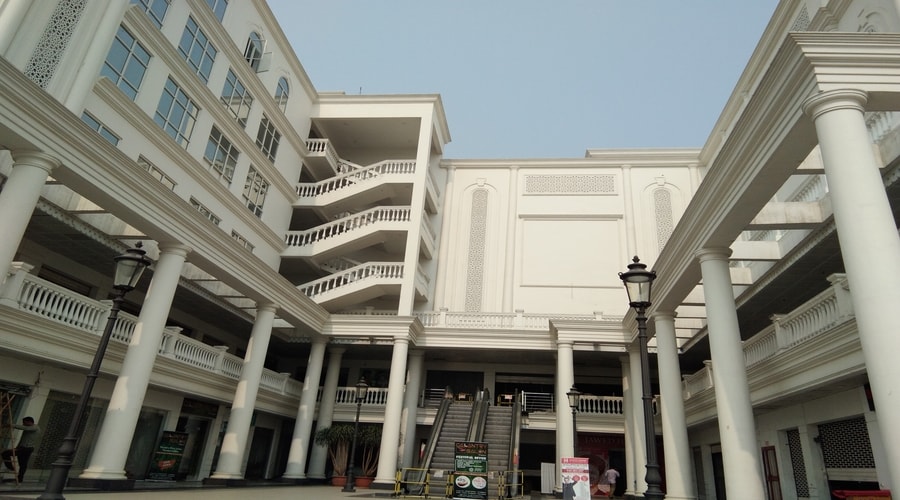 VVIP Style Mall At a Glance
FAMOUS NAME
VVIP Mall
PRODUCTS
Ladies fashion wears, Casual Footwear, Home Furnish Items, Designer Lingerie, Makeup Articles, Jense Paint, Shirt, T-Shirts, Frock, Middies, Sarara, Night Suites, Kids Wear, Sports goods & wears and many more.

Entertainment: Movies.

Food Items: Fine dining, Sweets, Beer Bars, etc.

WHAT TO DO
Shopping, Walking, Movies, Eating & Drinking
NOT TO DO
???
BRANDS
Hera Sweets, PVR Cinemas, Vishal Mega Mart, Shree Ratnam, Crops & Curries, Jawed Habib, Pizza Hut, Airtel, Wat a Burger, Cobb, Dell, Merakii Sarees, Kake-Da-Hotel, Lenskart, HDFC Banm, Duke.
WEEKLY OFF
No
TIMINGS
Moring 10-AM to 11-PM Nights
BEST TIMES FOR SHOPPING
Full Day
Products & Developer
VVIP Style is developed by VVIP Group builders. It's a purely commercial property. The project is consists of retails shops, Hypermarkets, and Multiplex.
Builders Profile | Trak Record
| | |
| --- | --- |
|   | |
| PREDECESSOR | Tyag Buildspace Private Limited, Solitaire Infrahome Private Limited |
| FOUNDED | 2009 |
| FOUNDERS | Praveen Tyagi |
| KEY PEOPLE | Praveen Tyagi, BK Jain, Vibhor Tyagi, Prapti Tyagi |
| COMPANY | PROMOTERS | VVIP Homes |
| PRODUCTS | Shopping Malls, Retail, Apartments |
| AREA SERVED | Greater Noida, Ghaziabad |
| COMPLETED PROJECTS | VVIP Style Mall |
| PROJECTS ONGOING | Several Residential Projects |
| PROJECTS UPCOMING |   |
| DELIVERY TRACK RECORD | Average |
| NET WORTH | |
| STRENGTH | |
| COMMITMENT | Quality construction & maintenance |
| RISK | Updating soon.. |
| DEBT | Updating soon… |
| LITIGATION  | |
| OFFICE ADDRESS | Phone: +91-88269-02020, eMail: ​info@vvipspaces.com |
| BUILDER CATEGORY | SILVER |
Drawbacks | Bad Factors
As we analyze that the VVIP Style commercial spaces have the loading of approx 50%, it means you pay for 600 SqFt and get only 300 Sq Ft approx.
VVIP Mall Price Comparison With Other surrounding Commercial Projects Of Raj Nagar Extension
Price | Lease Price
VVIP Style retail spaces/shops are available at sale and resale at the price approx:-
| | | |
| --- | --- | --- |
| FLOOR | PRICE (PSF) | LEASE PRICE (PSF) |
| Ground Floor | 22,000-24,000 | 120-140 |
| First Floor | 15,000-17,000 | 80-100 |
The price depends on the location, floor, size, and asking price. The price is reasonable for the investment.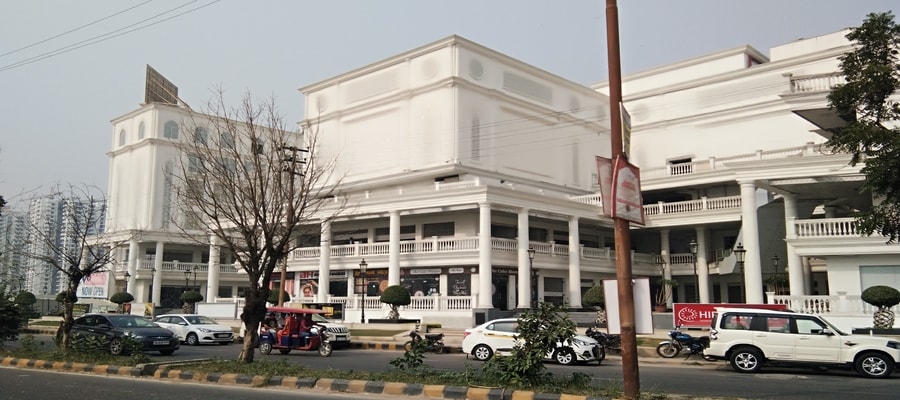 Conclusion
This VVIP Style is good for retail business startups.
the investment in the VVIP Style ground and first floor retail commercial shops is good and safe and the investor and business startups may get a minimum of 6% per annum return.
[Total: 3 Average: 4]
NOTE: BEFORE INVESTING, DO YOUR OWN RESEARCH