CPR Ratings


As per Location
The Festival City is situated at sector 143-B Noida. Its 1 2-side open corner property. The project is at the front of Noida Expressway & sector 143 Noida Metro Station. Festival City is just 10-minutes drive from Mahamaya Flyover.
Festival City is just 15-Minutes drive from DND Flyway. The project is properly connected to multiple public transportation facilities and other civic facilities. Overall, it's an approachable location project.
Possession | Construction Update
This is probably the most uncertain query of the entire project. The project is under construction since last five year. At present, there is no construction activity. The possession is undefined/uncertain.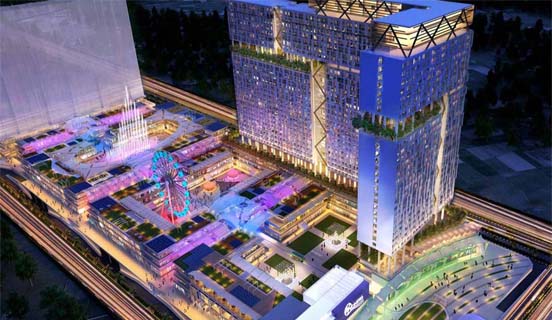 Drawbacks | Bad Factors
The project is stuck. The developer is not committed to this project. Investors' hard earned money is stuck and nobody worries about them. There is no sale, purchase & lease. Due to the delays in the construction of Festival City, the profits for the investors have almost come to an end. Now, what to do? It's a big question.
The developer of Festival City has almost ruined this premium location project. The possession is undefined, uncertain. If the builder had given possession of this project in his committed time frame, then investors would have been in the benefit of at least Rs. 1000/- per sq ft today or more.
As we have seen above, the entire construction is planned well and the locality is also chosen well. The drawback here though is the fact that the construction has completely slowed down. With a possession date set in another year's time, the project has a long way to go for completion. It seems to have already outlived its past expectancy date of completion which has caused a lot of worry in the minds of investors.
The project has been re-launched several times already with new completion target dates and yet there has been no significant progress. There is not much help from the Noida authority as well on this issue. The investors who have their money into the project are already trying to sell their property and recover their capital. It has been a cumbersome experience for investors who deal with soft launch projects along Noida or any other location along Delhi NCR.
That Festival City project is already delayed more than 4-years, and at present, there is no construction activity at this site.  The Noida Authority has turned this area of the Delhi NCR into a nuisance zone. The Builders are fear free and are allowed to do all sorts of nasty things.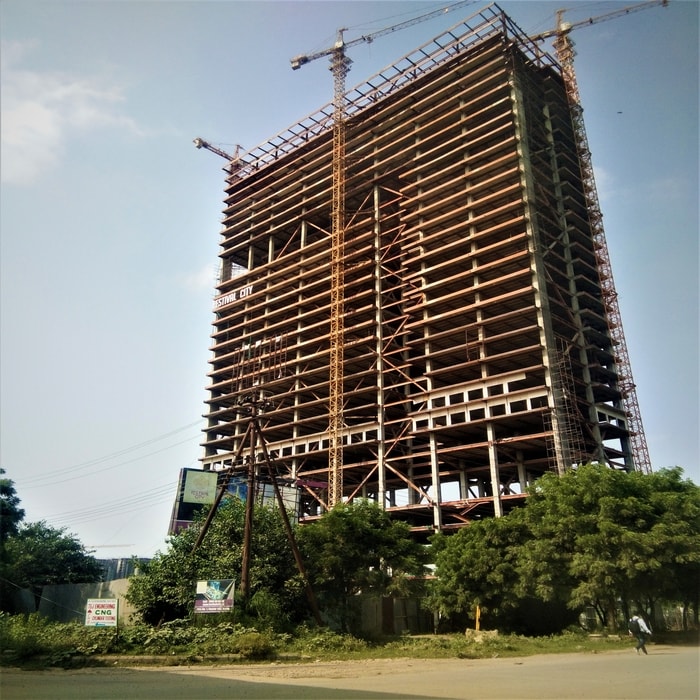 Products & Developer
Festival City is under developing by the Bhasin & Mist Avenue. The project consists of commercial retail shops, office space, food courts, club, and Multiplex, etc.
Builders Profile | Track Record
| | |
| --- | --- |
|   | |
| PREDECESSOR | Mist Avenue Private Limited |
| FOUNDED | |
| FOUNDERS | Satinder Singh Bhasin |
| KEY PEOPLE | Satinder Singh Bhasin, Simarpreet Singh |
| COMPANY | PROMOTERS | Mist Avenue |
| PRODUCTS | Office Spaces, Retail |
| AREA SERVED | Noida |
| PROJECTS COMPLETED | None |
| PROJECTS ONGOING | Festival City |
| UP-COMMING PROJECTS | |
| DELIVERY TRACK RECORD | Extremely Poor |
| NET WORTH | |
| STRENGTH | |
| COMMITMENT | Zero |
| RISK | delay possession, long wait, investment can be stuck |
| DEBT | Yes |
| LITIGATION  | Facing corruption & unfair trade practice charges in Indian courts |
| OFFICE ADDRESS | 28, Raja Garden, New Delhi-110015 |
| | |
Price | Lease Price
These days developers of the Festival City project offering buyers so many interesting payment plans to invest in this project such as 12% assured return, lease guaranty, and other greedy payments plan.
That builder/project who offers this kind of investment offers is not in the category of secure investment. As our experience most assured return properties are an investment of loss.
Basically, the assured return & lease guaranty is nothing, the real estate developers sell their low money property at a very higher price and return your hard-earned money in the name of the assured return & monthly rent to you in the form of EMI. Actually, the assured return plan is a trick of fundraising.
Conclusion | Advice
Property investment is a huge step and it involves a lot of money. It is therefore important that you review the pros and cons and weigh them before reaching a decision. As for the Festival City property from Bhasin & Mist Avenue is concerned, despite being multi-use one of its kind project, the simple fact that the project is unable to meet its milestones speaks volumes on whether you should rely on it. Our advice would be to not invest in this project given the uncertainty surrounding the possession dates.
NOTE: BEFORE INVESTING, DO YOUR OWN RESEARCH